Climb to the top of the statue of Christ the Redeemer
#8 of 8 things to do in Rio de Janeiro
Climbing on the head of the statue of Christ the Redeemer in Rio de Janeiro is no easy task, moreover, it is illegal and very dangerous. You can climb to the top of the statue illegally, usually at night.
Oddviser does not recommend you to do it!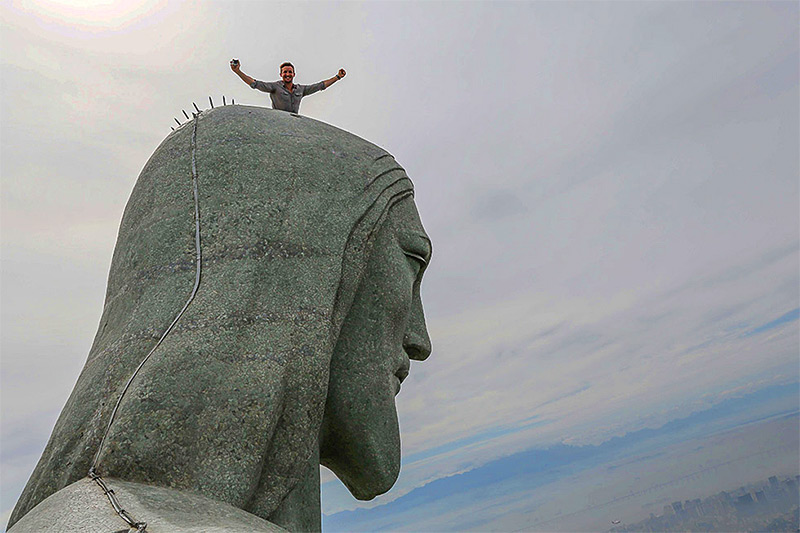 © Oliver Harvey
The train that afternoon goes to the foot of the statue, does not work at night, so violators overcome the way to the statue on foot (it takes a few hours). To rise to the pedestal they use a ladder, and inside the statue is equipped with a fixed staircase to the very top - there are several hatches on the top of the monument, through which they can rise on the head or the hands of the statue of Christ the Redeemer and take the most epic selfie.