Adventure Rating in Rio de Janeiro
TOP-8 adventure's step-by-step
recipes & lifehacks
How to climb the top of Sugarloaf by the cableway in Rio de Janeiro
How to see the toucan in Rio de Janeiro
How to see the Iguacu Waterfalls from the helicopter in Rio de Janeiro
How to see tamarins in Rio de Janeiro
How to participate in the carnival in Rio de Janeiro
How to try brigadeiro dessert in Rio de Janeiro
How to surf at Copacabana in Rio de Janeiro
8 things to doin Rio de Janeiro
275 waterfalls on the Iguacu River create a fantastic natural site, and serve as a border between two countries.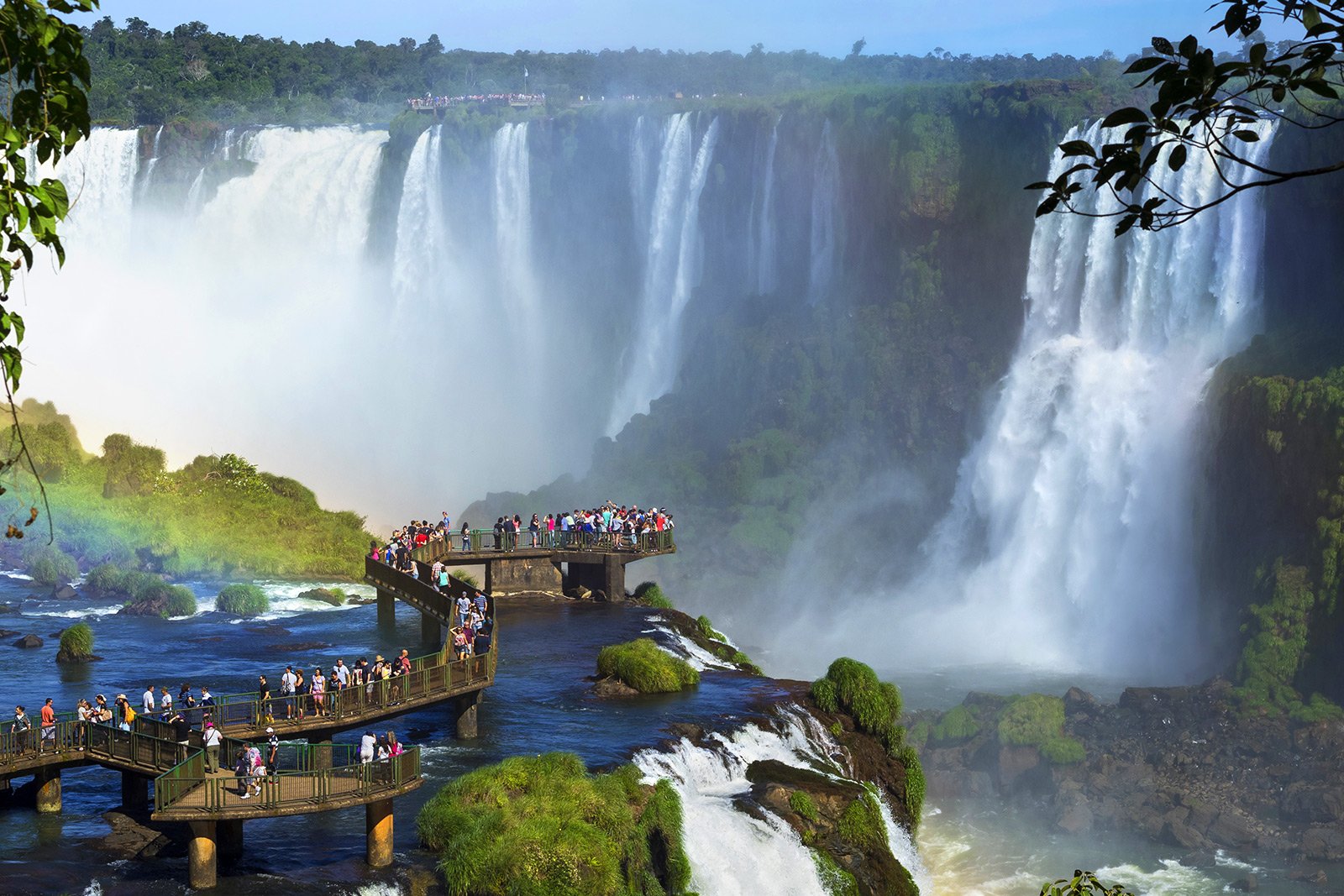 The Iguacu Waterfalls are recognized as a natural wonder. The national parks in Brazil and Argentina, where they are located, are included in the UNESCO World Heritage List.

275 waterfalls form a water complex, that cascades down from the height of more than 82 meters. Devil's Throat is the most spectacular of the waterfalls. It is an impressive precipice 700 meters of length and 150 meters of width.

The emergence of this rapid water flow is shrouded in many mysteries and legends. One of the legends tells us that God chose to marry a beautiful aboriginal, but her heart belonged to another man. The girl ran away with her beloved in a canoe. The angry God broke the river in two and created mighty waterfalls so that the loving couple was doomed to an inevitable fall.

The famous waterfalls are the most favorite place in South America among travelers. The area adjacent to the site has all possible conveniences: an international airport, dozens of hotels and good roads.
Things to do here
1
See the Iguacu Waterfalls from the helicopter
These waterfalls are breathtaking, especially if you are standing just a meter away from Devil's Throat.
R$583
14 Know more things to do?
Share your ideas of what to do in Rio de Janeiro with other travellers — together we'll make our travellings more interesting!
The Iguacu Waterfalls on the map