Adventure Rating in New York
TOP-8 adventure's step-by-step
recipes & lifehacks
How to see the work of the NBC television network from within in New York
How to get to the top of the Statue of Liberty in New York
How to skate on Wollman Rink in Central Park in New York
How to see Manhattan's panoramic view in New York
How to see a Broadway musical in New York
How to feed ducks in Central Park in New York
How to ride the Wonder Wheel in New York
8 things to doin New York
Coney Island is a place the south of Brooklyn with a spirit of celebration and joy. It is one of the best theme parks in New York.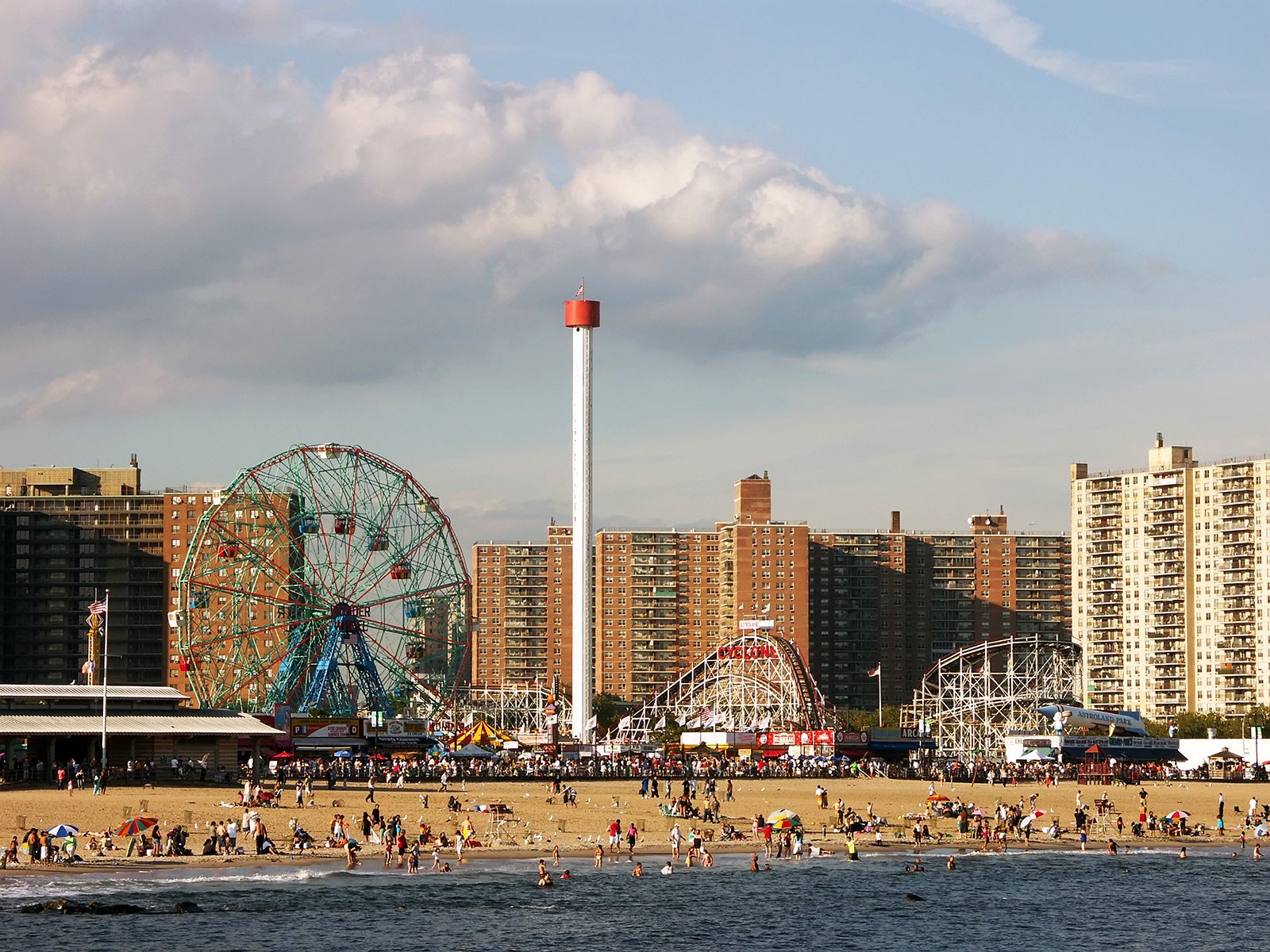 Coney Island is a peninsula in the south of Brooklyn, though it used to be a separate island just at the beginning of the last century. Due to a partial landfill of Coney Island Creek in the '50s of the last century, the small land area turned into a peninsula.

Coney Island is divided into three quarters: Brighton Beach, Manhattan Beach and Sea Gate. Nowadays, there's a residential area, rising over the place, and the major New York amusement center with a theme park, beach and aquarium.

The residents of New York adore Coney Island and honor all the know-hows originating from this city district. So, the first rollercoaster, the first fast food restaurant, the first Ferris wheel, and the first extreme attraction appeared here.

In 1920, the 46-meter-high Wonder Wheel was constructed on Coney Island. Today, it is considered to be a national patrimony of America. On Coney Island, a Nathan's Famous fast food restaurant is located, where the extraordinary and exciting Nathan's Hot Dog Eating Contest has been held since 1916.

To get to Coney Island take the subway to Surf Avenue Station.
Things to do here
1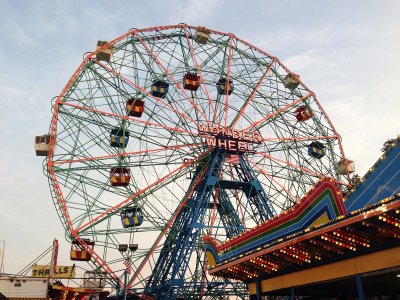 Ride the Wonder Wheel
Ride one of the oldest Ferris wheels in the world in the theme park on Coney Island. It's height is over 40 meters and the atmosphere is just fantastic.
$7
2 Know more things to do?
Share your ideas of what to do in New York with other travellers — together we'll make our travellings more interesting!
Coney Island on the map
Location: Brooklyn, NY
Open hours
around the clock