Ride cable car Teleferico
#23 of 27 things to do in Madrid
How to do?
1. Make your way to the Paseo del Pintor Rosales street (Metro Argüelles).
2. Ride over the city center to the Casa de Campo park. Right here on the terrace, drink coffee with a view of the city.
3. Don't miss the last cable car to get back, the funicular runs by 18:00.
Where to do?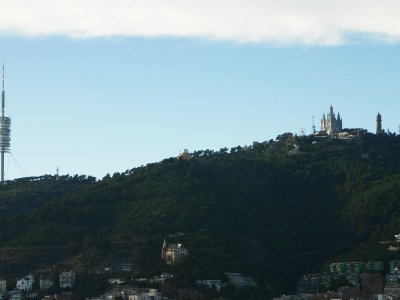 Tibidabo mountain (coming soon)
The mountain is located at an altitude of 512 meters above sea and it's the highest point of Barcelona famous for the Temple of the Sacred Heart and the amusement park.
7
Barcelona
When to do?
Daily from April to September: 12 a,m. - 6 p.m. In the wintertime - only on weekends.
How much?
One way ticket - €4
Round-trip ticket - €5.8