World
Spain
Madrid
Try gazpacho
in Madrid
In the hottest time of the year the only thing can help you against heat - the most famous Spanish cold soup gazpacho!
Try gazpacho
#10 of 21 things to do in Madrid
Gazpacho is made from mashed tomatoes, cucumbers, olive oil, garlic, onions and vinegar. This is a very popular not only in Spain but also outside the cold soup, which is perfectly refreshing on a hot summer.

The original dish for the poor, gazpacho quickly became popular among wealthy Spaniards, and in 2013 this soup was served even to the royal family of Spain in wooden plates.

The soup is usually served separately and vegetable mixture is brought into a gravy boat and you can put as much as you need.

Some restaurants are experimenting with the ingredients of gazpacho. Often you can find even a strawberry gazpacho.

Prices: €4 one portion.
More things to do in Madrid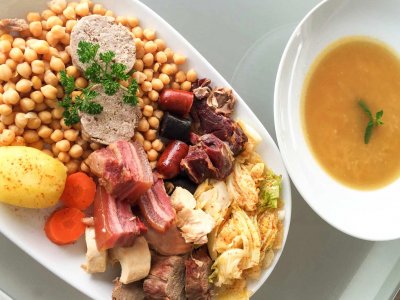 oddviser
Try Cocido Madrileño
Try the pearl of Madrid cuisine - a dish which is served in three phases and has several kinds of meat and sausages that give it a special taste.
How much: from 20 euros
6
Madrid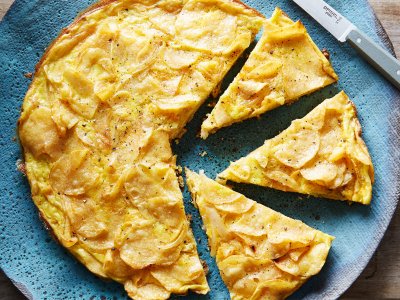 Abarrane
Try tortilla
Order tortilla with potatoes, eggs and onions in a local restaurant for a breakfast and feel yourself like a real Spaniard.
How much: from 10 euros
9
Madrid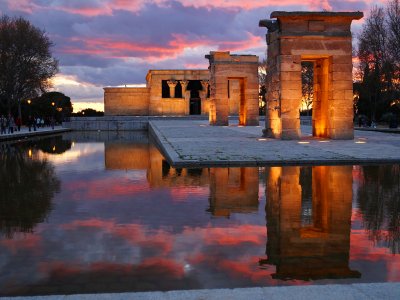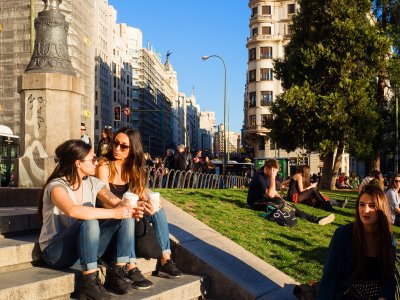 Kateryna Plakhotna
Have a picnic on the Square of Spain
Go on a picnic in the heart of Madrid, the Square of Spain, which is surrounded by fountains and statues.
How much: free
9
Square of Spain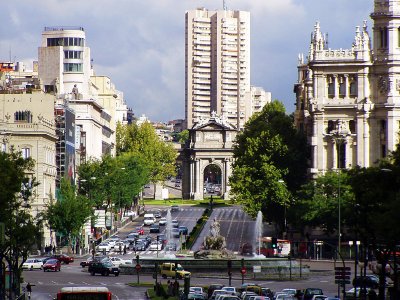 klia balo
See Puerta de Alcalá
In the Independence Square, in the heart of Madrid, you will see the calling card of this city - the monumental gate.
How much: free
4
Alcalá Gate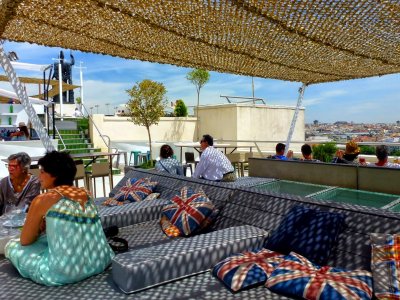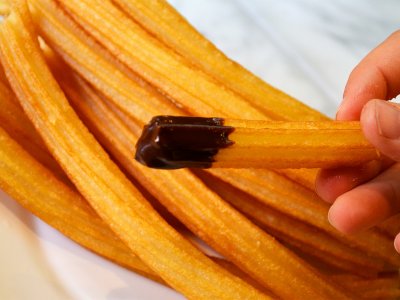 oddviser
Try churros
You should to follow the example of Spanish at breakfast and try churros - delicious choux based snack.
How much: from 4 euros
8
Madrid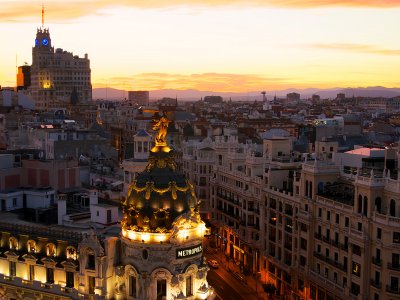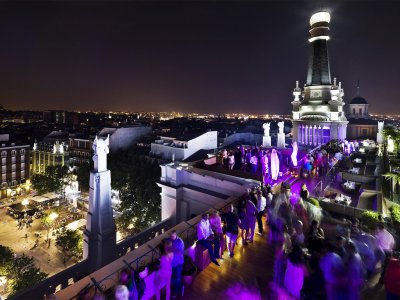 María Alejandra
Dance on the roof of the Roof Bar
You can have a great time in the company of locals at the terrace of The Roof bar, where you will find the coolest parties of the city.
How much: from 15 euros
16
The Roof Bar Guest
Share an idea!
Have an adventure or entertainment idea that we don't have yet? Share your idea with other adventure-seekers!
−
Photo credit © http://www.recipeshubs.com