Adventure Rating in Cape Town
TOP-15 adventure's step-by-step
recipes & lifehacks
How to diving in the Sardine Run in Cape Town
How to meet penguins in Cape Town
How to watch birds catching fish at the Sardine Run in Cape Town
How to visit the lighthouse at the Cape of Good Hope in Cape Town
How to try rooibos in Cape Town
How to ride on the Blue Train in Cape Town
How to reach the highest mountain by cable railway in Cape Town
15 things to doin Cape Town
Known to every student, this cape was once considered to be the southernmost point of Africa.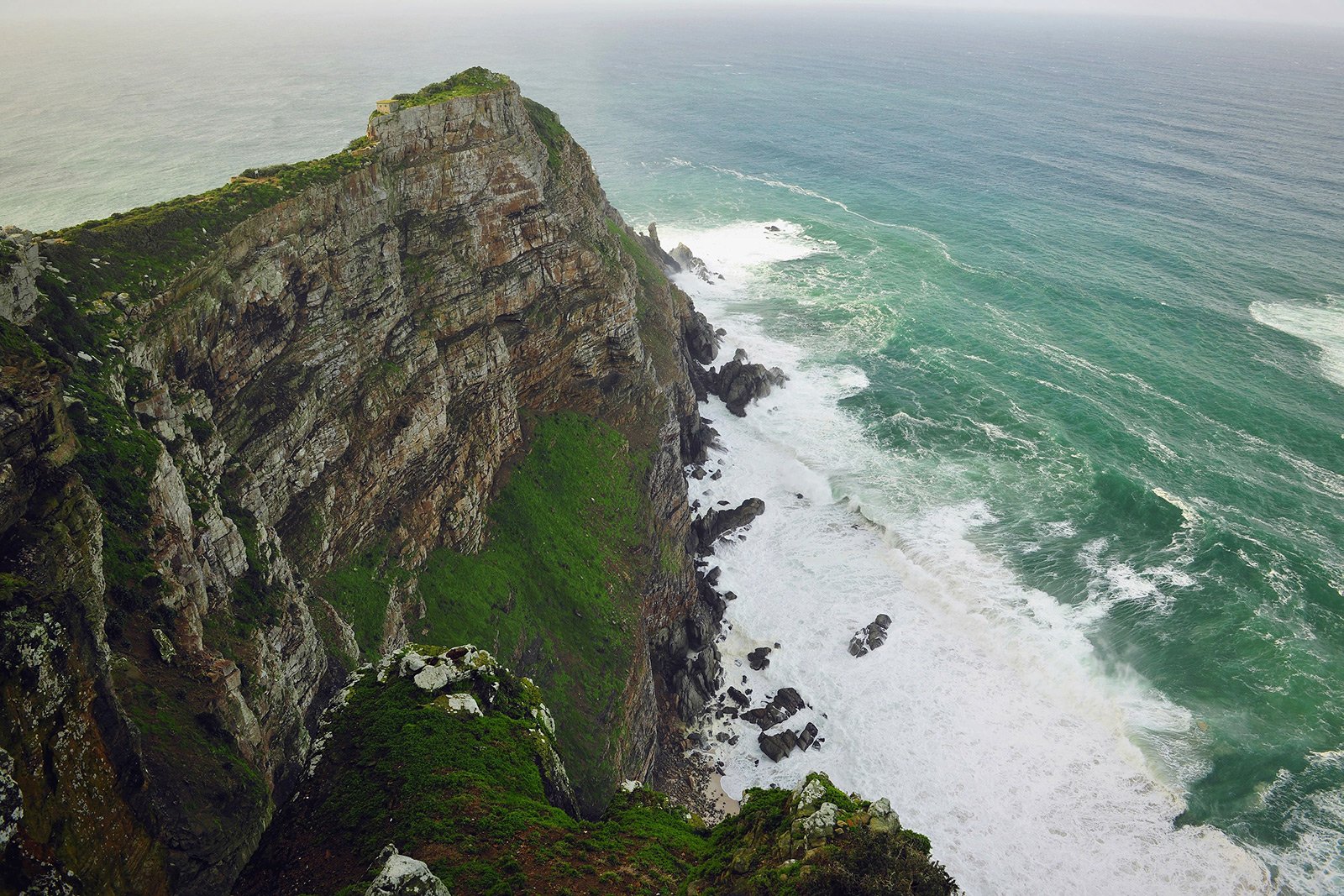 The Cape of Good Hope is one of the most significant places located in the Table Mountain National Park. In the past it was mistakenly believed that the cape was the southernmost point of the African continent, but now everybody knows that in fact this point has always been Cape Agulhas.

For centuries, the Cape of Good Hope was important for the sailors. This is the point where the ships bound for Asia for tea and spices turned east, and the Cape served as a reference to them. The legend goes that the ghostly Flying Dutchman was doomed to wander forever in the ocean expanses in the vicinity of the Cape.

Initially, the cape was called Cape of Storms and, according to many travelers, the first name is more appropriate. After all, there are often really violent storms and the wind just knocks you down. Probably, the second name was intended to calm the gale down.

The Cape is a large rock with stunning views of the ocean. There you can find the famous lighthouse that was such a disappointment to the people who relied on it.
Visit the Cape of Good Hope independently or in a toured group.
Things to do here
1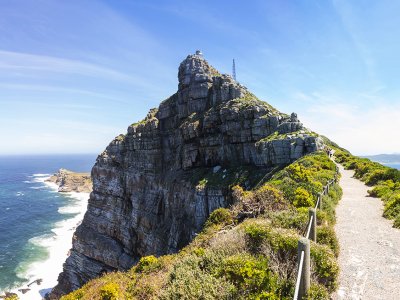 Visit the lighthouse at the Cape of Good Hope
Go to the lighthouse at the Cape of Good Hope and you might see the Flying Dutchman.
FREE
15 Know more things to do?
Share your ideas of what to do in Cape Town with other travellers — together we'll make our travellings more interesting!
The Cape of Good Hope on the map
Open hours
daily from 6:00 am to 6:00 pm
Contacts
Phone: +27 21 780 9526