Adventure Rating in Cape Town
TOP-15 adventure's step-by-step
recipes & lifehacks
How to diving in the Sardine Run in Cape Town
How to meet penguins in Cape Town
How to watch birds catching fish at the Sardine Run in Cape Town
How to visit the lighthouse at the Cape of Good Hope in Cape Town
How to try rooibos in Cape Town
How to ride on the Blue Train in Cape Town
How to reach the highest mountain by cable railway in Cape Town
15 things to doin Cape Town
Cape Agulhas is famous as the southern tip of the African continent and the meeting point of two oceans.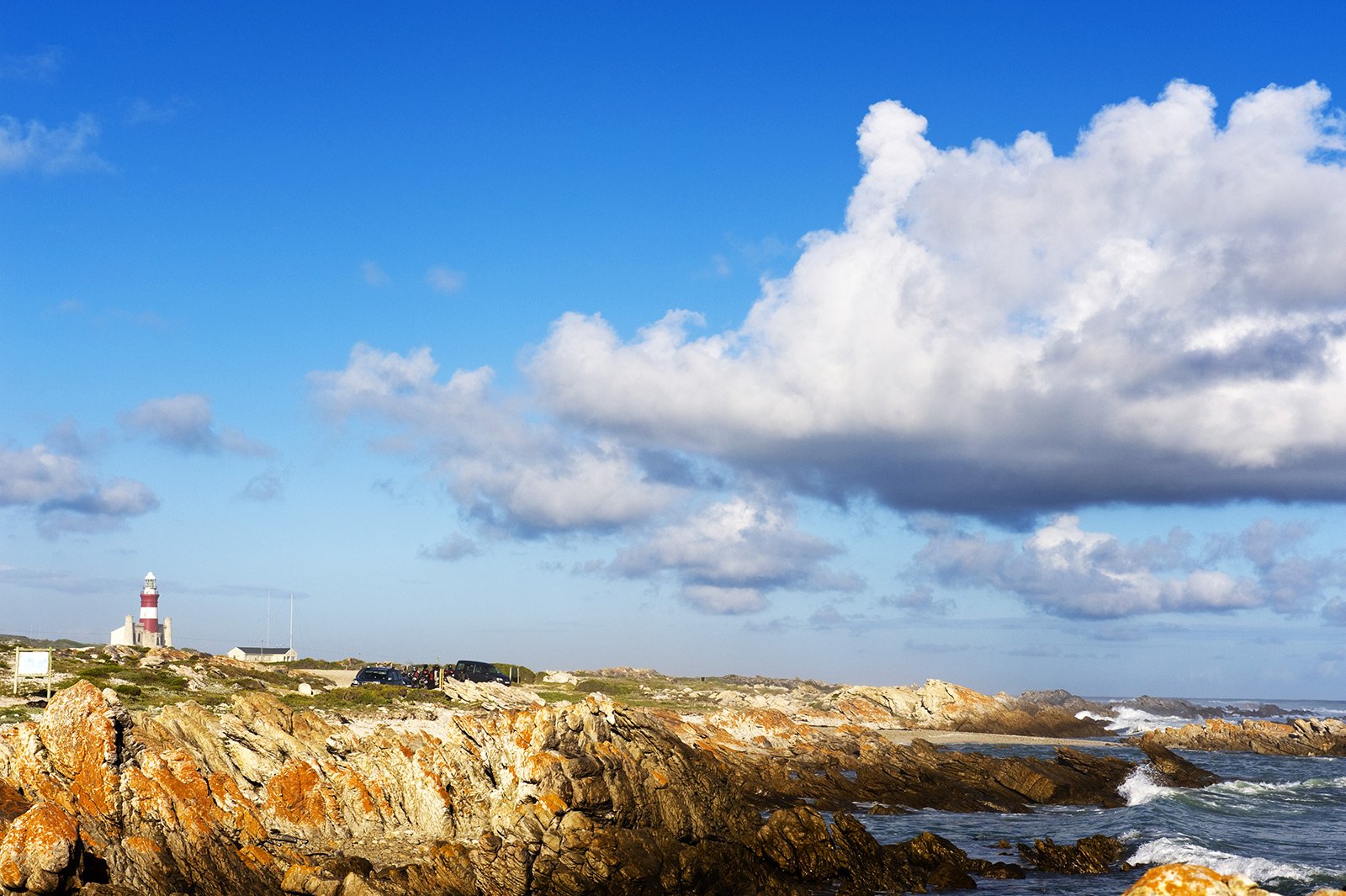 Cape Agulhas and the surrounding area is not as popular among travelers as the famous Cape of Good Hope, which was previously considered the southernmost tip of the African continent.

Many a ship has sunk in these waters and now they lie on the ocean bed and invite professional divers to experience a thrilling underwater adventure of exploration. After all, Cape Agulhas defines the division line between the Indian and the Atlantic oceans. The collision of two currents and the storms arising from this collision have caused numerous tragic shipwrecks in this area.

The Cape received its name at the end of the fifteenth century from Portuguese navigators. Sailing in these places, they discovered an unusual magnetic anomaly. That is why the surrounding area gained the title Agulhas – in Portuguese "agulha" means a needle or the needle of a compass.

You can get to Cape Agulhas by a rented car going by the highway #2 from Cape Town in the direction of Port Elizabeth.
Things to do here
1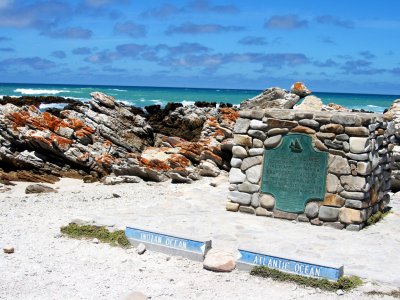 Visit the place where two oceans meet
Go up to the southernmost point of Africa and see the place where two oceans meet.
FREE
9 Know more things to do?
Share your ideas of what to do in Cape Town with other travellers — together we'll make our travellings more interesting!
Cape Agulhas on the map