Become a participant of the Day of the Dead Festival
#7 of 11 things to do in Mexico City
Dia de los Muertos, or the Day of the Dead, is one of the major Mexican holidays and is undoubtedly one of the most extraordinary ones in the world. On this day all Mexicans and tourists rejoice, laugh, sing, dance and there's not a single hint of sorrow or sadness.
The Day of the Dead is celebrated on the 1st of November. It is not surprising that this date coincides with the catholic holiday of All Saints, preceded by Halloween. Since 2008, Dia de los Muertos is in the UNESCO Representative List of the Intangible Cultural Heritage of Humanity.
The Day of the Dead Festival is an outstanding event. Young girls put on beautiful dresses, men put on costumes, but the most essential thing is makeup. Several touches of brush and faces "transform" into skulls.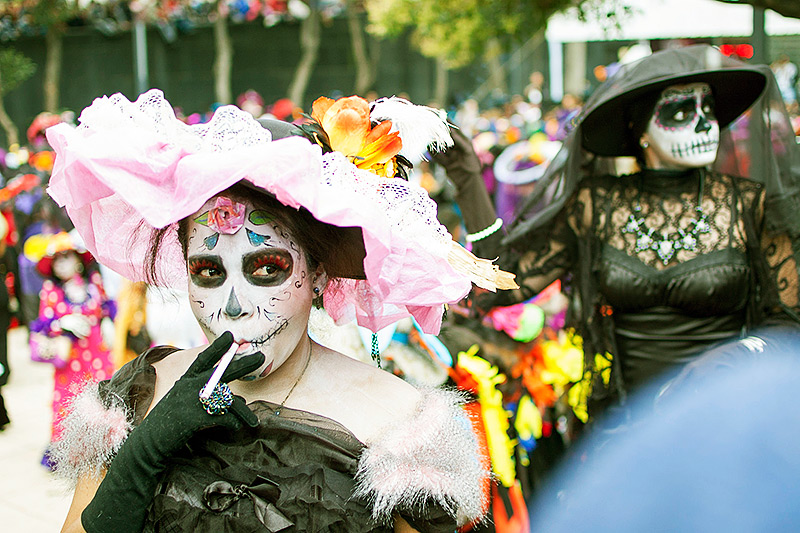 Photo: Day of the Dead in Mexico, © Juan Blanco | Flickr
If you are lucky to get to Mexico in the first days of November, do not miss the chance! Put on your costume, do your makeup and go to the center of the city to celebrate the victory of life over death.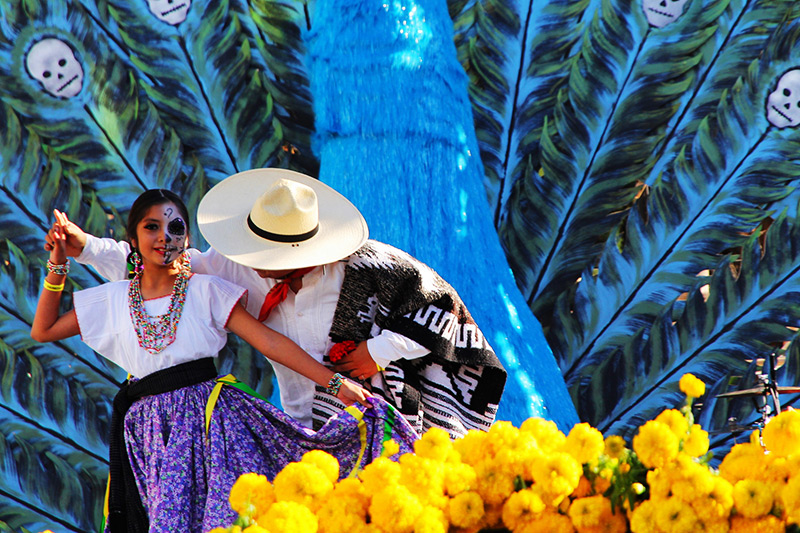 Photo: Day of the Dead in Mexico, © Rebeca Anchondo | Flickr
At the temporary stalls and in shops they sell sugar and marzipan sweets shaped like skulls, skeletons, coffins and other thematic symbols. According to the tradition they gulp down these sweets with the most popular Mexican beverage, which is tequila.
In the central squares there emerge a lot of improvised altars, decorated with flowers. Most often they use orange marigold, the ritual flower in Mexico. At the altars they leave favorite drinks of the deceased relatives and loved ones, and also sweets.
How much?
anyone can participate in the Day of the Dead Festival absolutely free of charge.