Walk on the Way of Love
#3 of 5 things to do in Genoa
This is the most romantic and dangerous adventure that you can make in a Cinque Terre National Park :)

The Way of Love lies between the two cities - Riomaggiore and Manarola - and you can cover it in just half an hour. It is an adventure, that will be full of adrenaline and excitement of the opening in front of you the beauty of the Gulf of Genoa.

Remember that because of the dangers of landslides, the road is temporarily closed, only 200 meters of the trail had been reopened.
Where to do?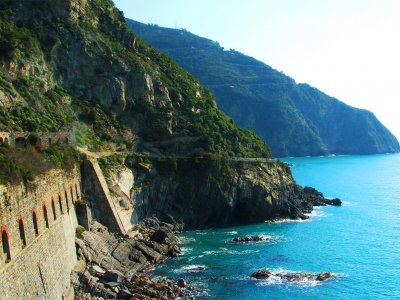 Way of Love
A walking trail between Manarola and Riomaggiore is located in the national park Cinque Terre and hangs over the precipice.
19
Genoa
Location: Riomaggiore

How much?
entrance to the road costs €5.