Manarola
#1 of 5 places to visit in Genoa
Manarola is one of the five cities in the Cinque Terre National Park. It is often depicted on postcards, because its harbor has long been a treasure trove of the place.

Manarola is known not only for its houses painted in the colors of the rainbow, but also delicious fish and wine.

There is no beach in the town, but the active recreation lovers choose Manarola because of its caves and crevices, where they can go scuba diving and rock climbing.
Things to do here
1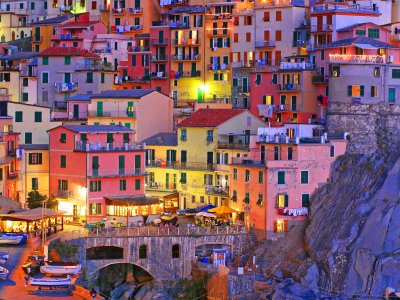 Walk through the old Manarola
Among the colorful houses of the ancient city of Cinque Terre you need to walk with a camera at the ready - here are the sights at every turn!
FREE
19 Share an idea!
Have an adventure or entertainment idea that we don't have yet? Share your idea with other adventure-seekers!
Manarola on the map
Location: Cinque Terre