The largest city of the Cinque Terre is located in the valley and is equipped with everything needed for a relaxing break - best beaches, beautiful sights and good service.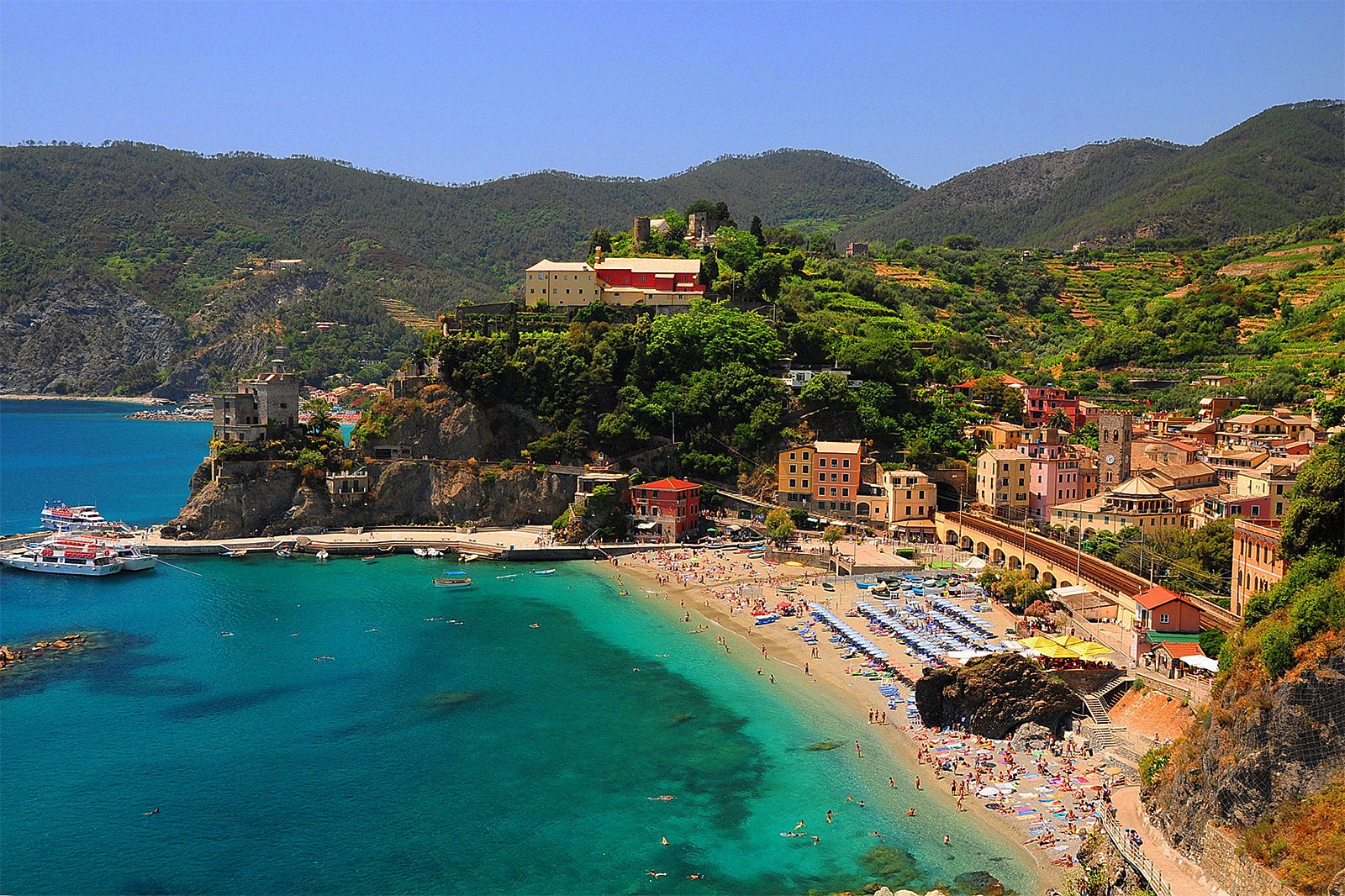 Monterosso al Mare is different from the other towns of the Cinque Terre because of its size, it is the largest city in the park. From Monterosso travellers like to begin their journey on the Cinque Terre.

Here you can relax on the beach Fegina with the European service, see the huge statue of Neptune, which props up a platform for dance, stand on the border of the old and new cities - they are separated by a rock Cappuccini and Aurora Castle. You can reach the top of the castle just for the amazing views that open before your eyes from the observation deck.
Monterosso al Mare on the map
Location: Cinque Terre