A walking trail between Manarola and Riomaggiore is located in the national park Cinque Terre and hangs over the precipice.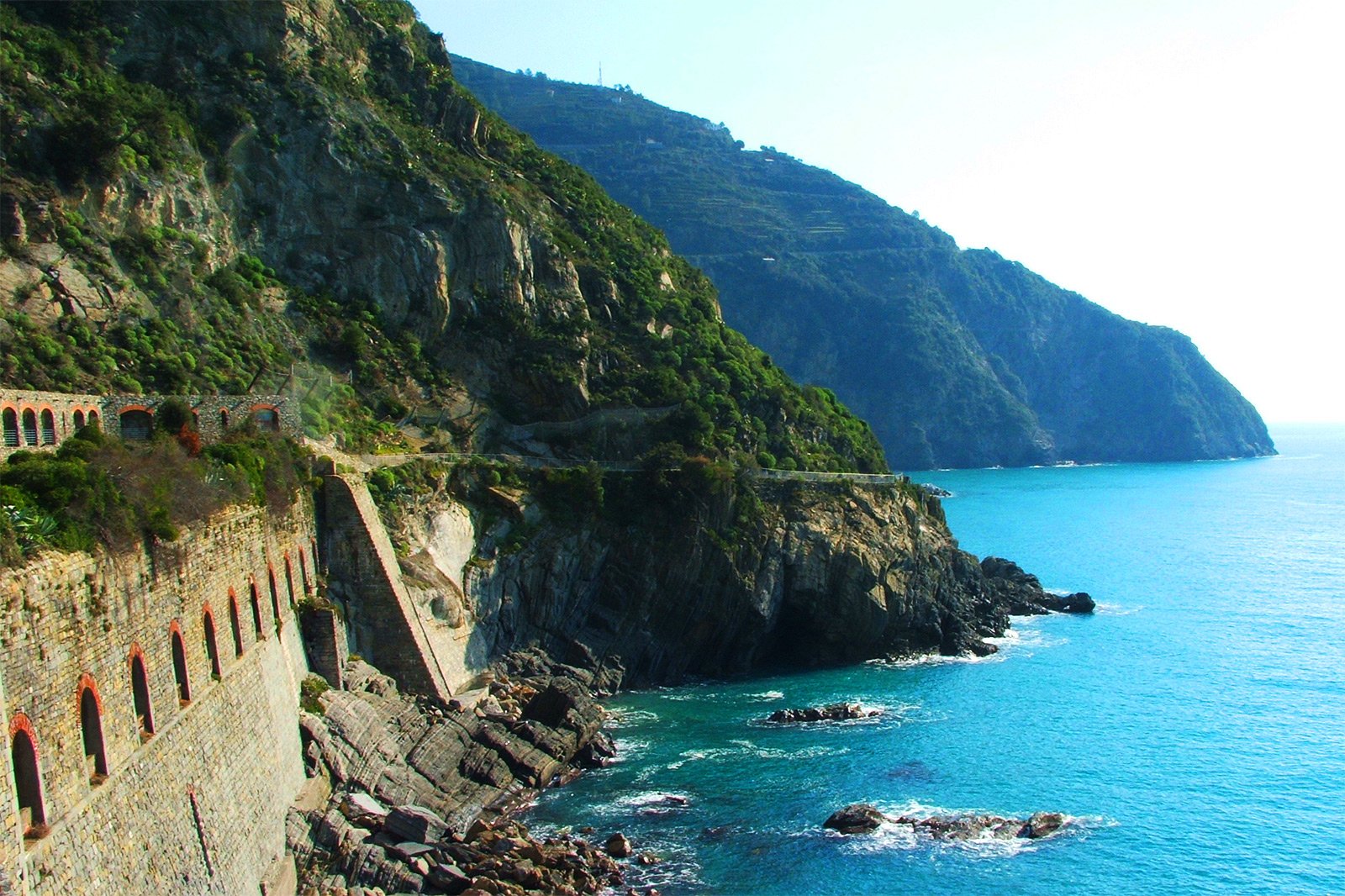 If you want to go from the village Manarola to Riomaggiore, and vice versa, you can use The Way of Love (Via dell' Amore).

The road was named because of the legend of the love of the local Romeo and Juliet. It is believed that a long time ago between the two families of Manarola and Riomaggiore existed irreconcilable hostility. However, as the story goes, the young members of these families fell in love and often secretly had met on this road. But one day they tragically fell into the abyss and died. When the two families had seen the consequences of their enmity, they immediately came to a peace agreement, and the road was named in honour of the lovers The Way of Love.

This walking trail is hanging over the precipice and stretches for over a kilometer. Some part of the road passes through a tunnel, where you can take photos of graffiti on the walls.

Due to landslides road for a long time was closed to tourists, now only 200 meters of the trail had been reopened.
Things to do here
1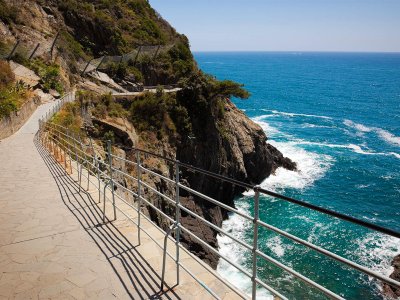 Walk on the Way of Love
If you want to admire the stunning views and walk over the abyss, then visit the Way of Love, the most romantic walk of Italy.
€5
11 Know more things to do?
Share your ideas of what to do in Genoa with other travellers — together we'll make our travellings more interesting!
Way of Love on the map
Location: Riomaggiore