Take a walk on Vernazza
#4 of 5 things to do in Genoa
In Vernazza it is better to walk steadily, slowly, then you will have time to take pictures of its every corner and keep its beauty in your memory forever.

Visit the Belforte Tower - a favorite place of photographers, it can often be seen on postcards and souvenir magnets. There is also a great viewing platform from which you will see the whole city and the harbor, the beauty of which can turn your head.
Where to do?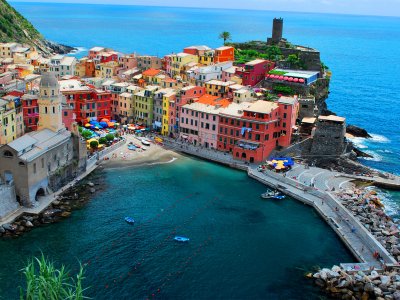 Vernazza
It is considered the most beautiful town of the Cinque Terre, with clean beaches, viewing platforms for a better view of the park and the beautiful buildings of the Roman Empire.
16
Genoa
Location: Cinque Terre