Safe
partner
Organizer
Cozmo Yachts | Official website
Cozmo yacht team will help you to enjoy unforgettable and fun-filled sea adventure of a lifetime. You could see Dubai from a completely different angle. At Cozmo Yachts values theirs clients and so their desires!
The sunset in Dubai is truly dazzling, and the sound of the Arabian waves are really soothing. These you will encounter on a memorable sunset cruise in Dubai — the ideal choice whether you are coming here for your honeymoon or just want to spend an evening with your beloved.
As your luxury 45 feet yacht glides down Dubai's spectacular coastline, you watch the sunset sparkle in the Arabian Gulf waters and catch sight of the Burj al-Arab towering on the horizon amidst the dramatic oranges and purples of the evening sky.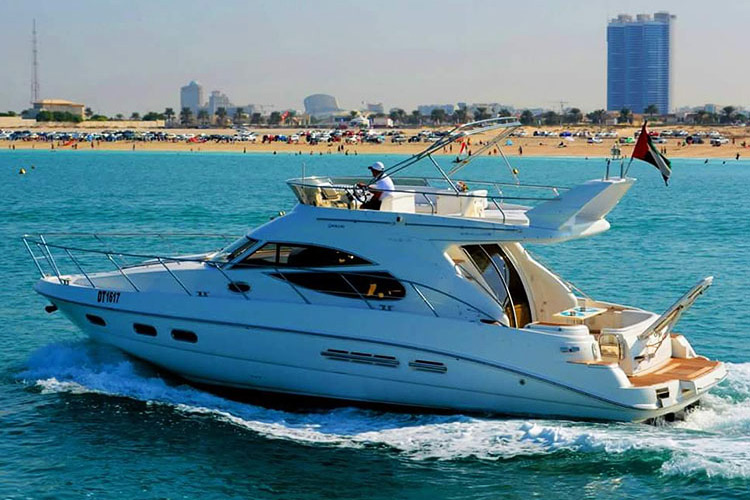 45 feet yacht
As you approach Palm Jumeirah, you encounter luxury houses lining the white sandy beaches. Even more enchanting is Atlantis the Palm.
Rent a yacht for ctuise for yourself and your beloved and find your romance blossoming anew on the kind of sunset cruise Dubai that you can find nowhere else.
Cost - 450 dirhams per couple.
Meeting point on the map
Yacht Club West bay
Duration: 2 hours
Included: experienced captain and crew, light refreshments, enthralling home theater system, incredible photo-taking opportunity
Tour schedule: on demand