See a Khon Theater Performance
#18 of 43 things to do in Bangkok
If you think of yourself as a theatergoer, make sure to pop into the National Theater of Thailand, for that's where all khon or lakhon (its contemporary variation) classical performances in the Thai language are held. Not knowing a word of Thai is, of course, a disadvantage as the plot will be beyond you, but the rich setting and ornate traditional costumes of the cast will compensate it.

Instead of a theater performance, you can actually end up at a concert. They have a live music venue there.
Where to do?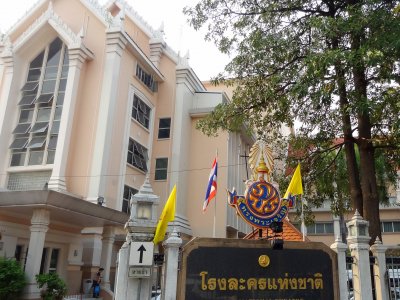 National Theater of Thailand
You may not understand a word of the classical plays in the Thai language, but the actors' ornate costumes and the beautiful setting will speak for themselves.
9
Bangkok
Location: Thanon Somdet Phra Pin Klao, Metropolitan Bangkok
Open hours: Monday to Friday from 09:00 to 16:00
Phone: +66 2 224 1352

How much?
entrance to the the theater is 40 baht human.