Adventure Rating in Bangkok
TOP-22 adventure's step-by-step
recipes & lifehacks
How to feed a giraffe in Bangkok
How to take a selfie with a guard at the Grand Palace in Bangkok
How to ride in a boat on the canals of Bangkok in Bangkok
How to get on the roof of the highest skyscraper in Bangkok
How to visit a robot restaurant in Bangkok
How to visit a floating market in Bangkok
How to in Bangkok
22 things to doin Bangkok
You can not only stare at the 46-meter golden Buddha and lots of little buddhas at the temple, but also thoroughly cleanse your karma and attract luck.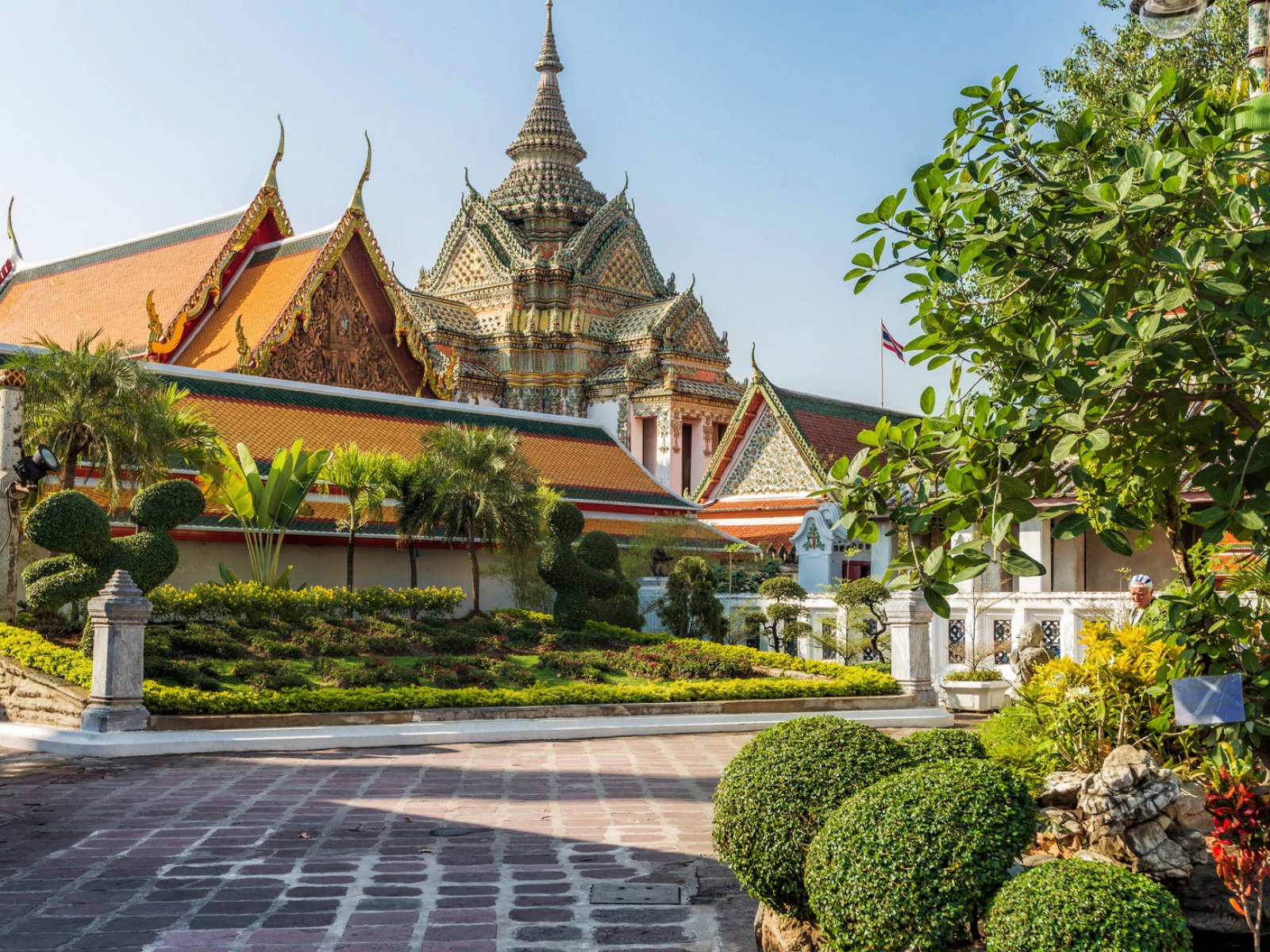 Wat Pho is one of Bangkok's most ancient and biggest temples. It draws in many tourists that, apart from everything else, want to see the temple's major highlight – the statue of the Reclining Buddha. This is a remarkable sight indeed. The Buddha's figure is covered in leaf gold and strikes with its imposing dimensions – 46 meters in length vs 15 meters in height.

Included in the entry fee are a bottle of cool water and a shoe storage bag for rent, as you only may walk there barefooted. Also beware of the dress-code that is in force throughout the temple complex – no bare body parts or ragged jeans are allowed.
Things to do here
1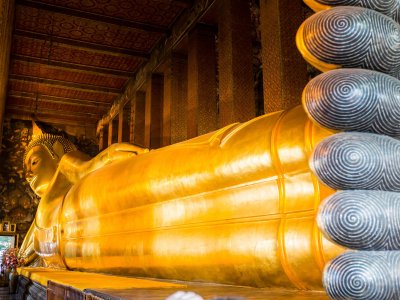 Make a wish at the Temple of the Reclining Buddha
There is a special ritual of making wishes in one of Bangkok's most ancient temples.
฿100
7 Know more things to do?
Share your ideas of what to do in Bangkok with other travellers — together we'll make our travellings more interesting!
Wat Pho on the map
Open hours
daily from 08:00 to 17:00
Contacts
Phone: +66 2 226 0335