Adventure Rating in Bangkok
TOP-22 adventure's step-by-step
recipes & lifehacks
How to feed a giraffe in Bangkok
How to take a selfie with a guard at the Grand Palace in Bangkok
How to ride in a boat on the canals of Bangkok in Bangkok
How to get on the roof of the highest skyscraper in Bangkok
How to visit a robot restaurant in Bangkok
How to visit a floating market in Bangkok
How to in Bangkok
22 things to doin Bangkok
The heart of Thailand, or the river of life - that is what Thais, with awe and tenderness, call their "wet nurse" the Chao Phraya River.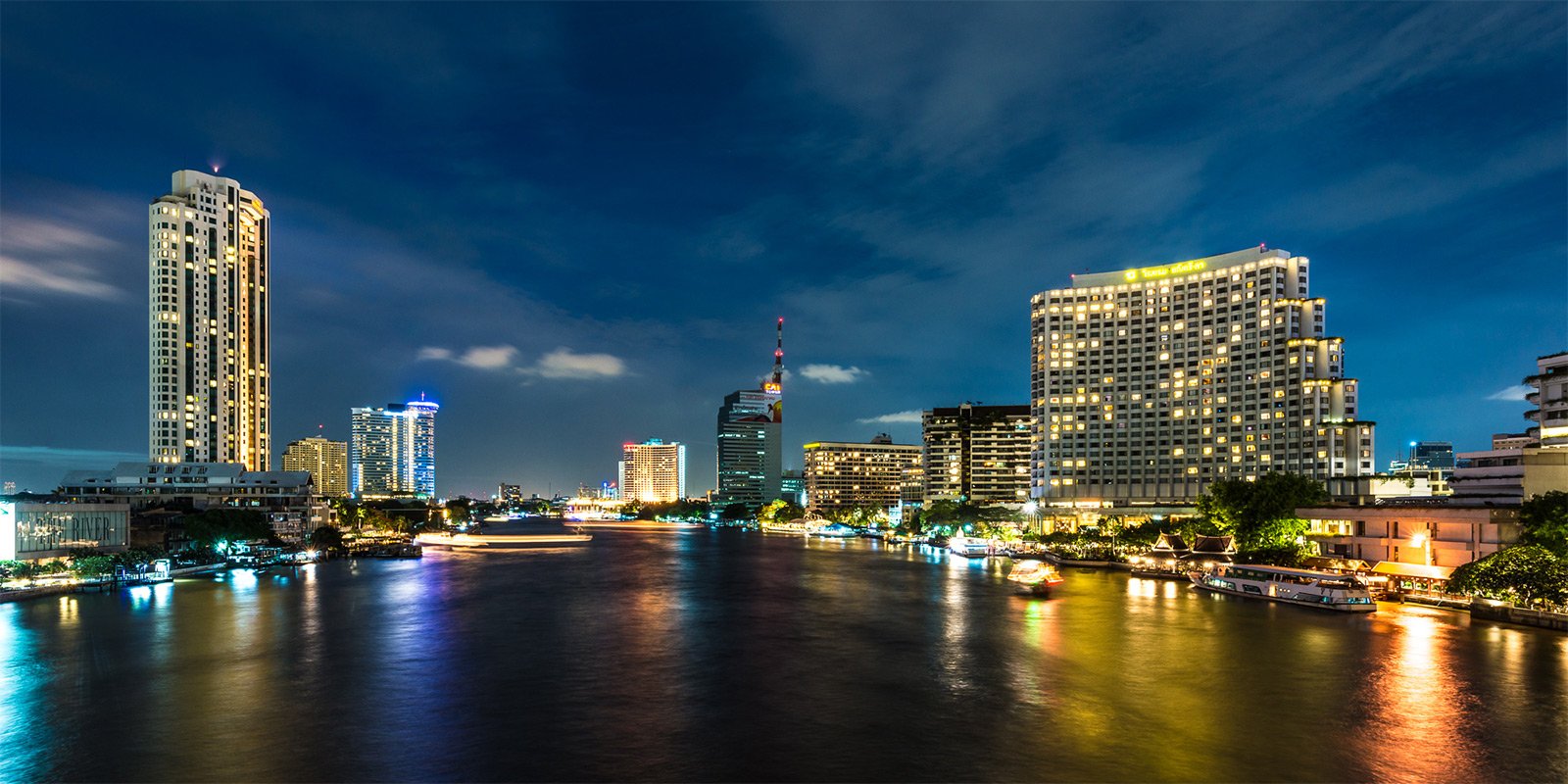 The lives of 15 million of people are connected with this river one way or another. That is why the Thais speak about it with so much passion and give it many affectionate nicknames.

By the river, it is easy to reach the key attractions of Bangkok; you can also arrange a tour by the river transport. In the evening, you can watch a romantic sunset and amazing views of Bangkok falling asleep.

The Thais are sure that as long as the river flows, life flows, too. So, the condition of Chao Phraya is controlled at government level.
Chao Phraya River on the map
Open hours
around the clock