See sunset at Jardim do Torel
#6 of 7 things to do in Lisbon
If you love the stunning and spacious views over ancient cities - the viewing platform Jardim do Torel in Lisbon is the best place. The very thought of seeing the sunset over a huge ancient city is already quite inspiring.

Meanwhile the sunset drops, you can read a book or drink a port wine. You can talk to strangers or laugh with friends. You can discuss the menu of a recent dinner, purchases or just keep some silence with your soul mate.

In any case, you will be not disappointed!
How to do?
1. Get a taxi to Jardim do Torel. Take a bench or a table.
2. Wrap yourself in a plaid and enjoy the evening.
Where to do?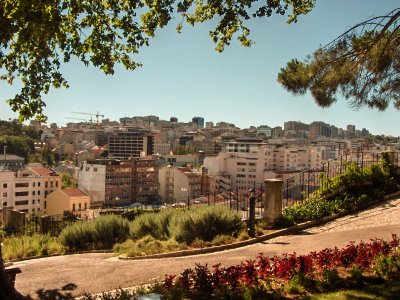 Jardim do Torel
Lisbon is famous throughout the world for it's observation platforms due to the fact that city is located on the territory of seven high hills.
5
Lisbon