Oddviser
adventure's step-by-step
recipes & lifehacks
How to ride a board on volcano in Nicaragua?
How to walk inside the active volcano in Greece?
How to feed flying dogs in the jungles of Thailand?
How to cycle along the Great Wall of China?
How to swim in the famous Trevi Fountain in Rome?
How to ride a kayak along the canals of Venice?
How to walk on the roofs of skyscrapers in Dubai?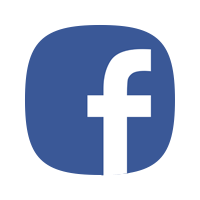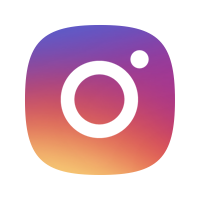 Fuji is a sleeping volcano. The last eruption occurred 300 years ago.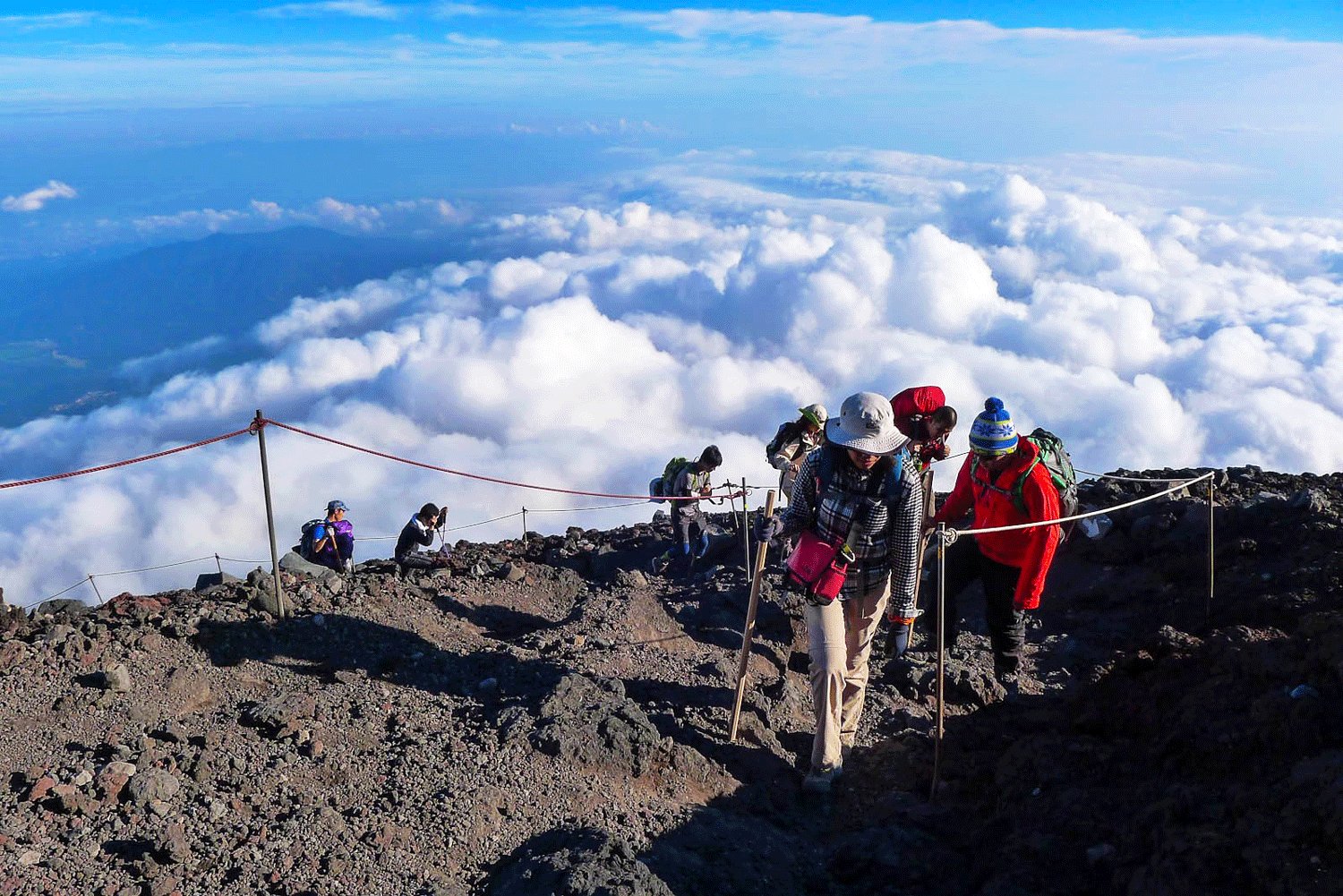 Climbing 3776-meter-high mount Fuji in Buddhism is considered to be pilgrimage. But followers of other religions can also conquer the mount - the main thing is to be physically strong.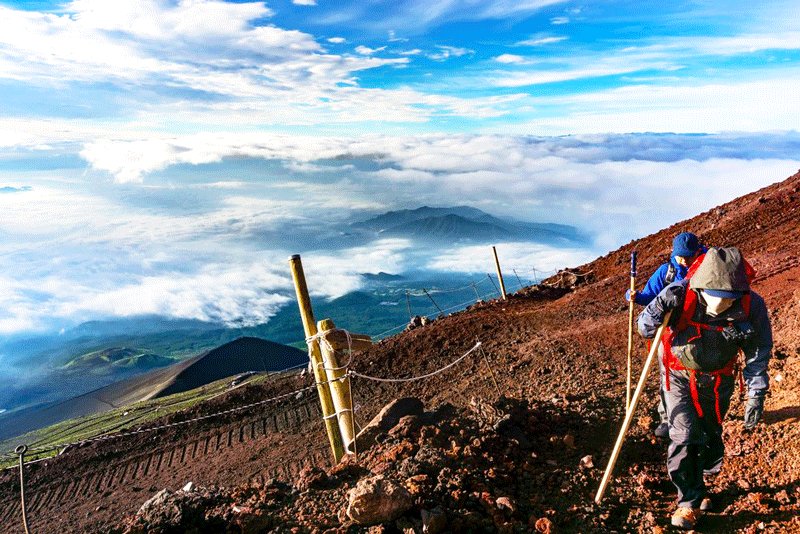 Photo: The soil on the surface of the volcano is stony
How to do?
1. Four paths lead to the mount top, each of them has 10 halt stations. Yoshida trail is the most beaten one - it starts at the first station Sengen Shrie. Its fifth station is placed at the height of 2300 meters - tourists can get here by bus from Tokyo. Pilgrims in their turn walk all the way - from the bottom till the top (about 10hours).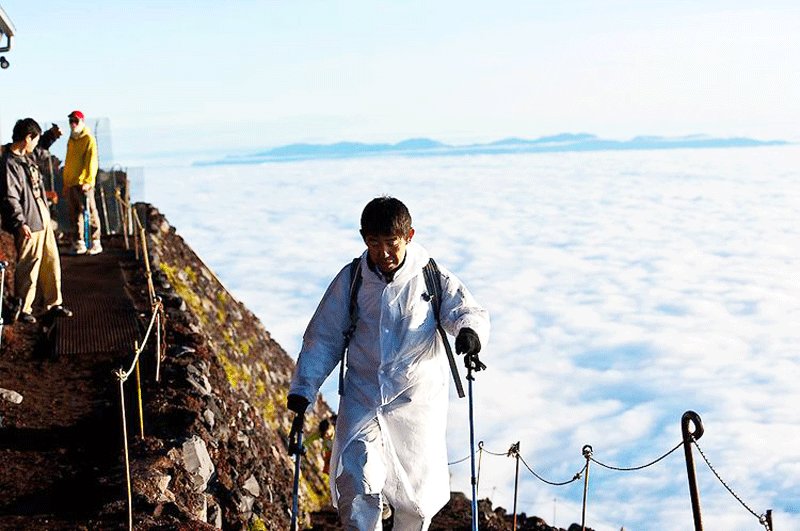 Photo: Piligrimage, © Funtema
2. On the way from 5th till 10th station there are places to get rest and warm, souvenir stalls - climbing takes about 5 hours.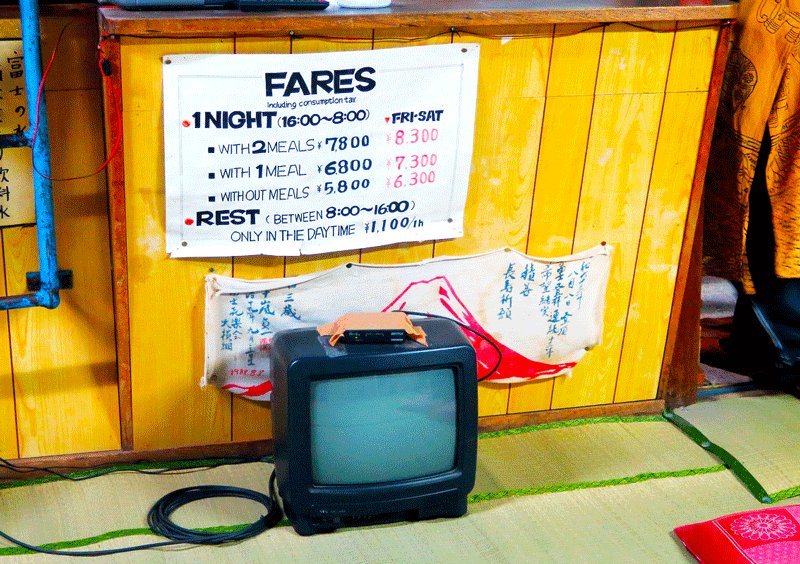 Photo: You can have a snack or spend a night at the station, © levik.livejournal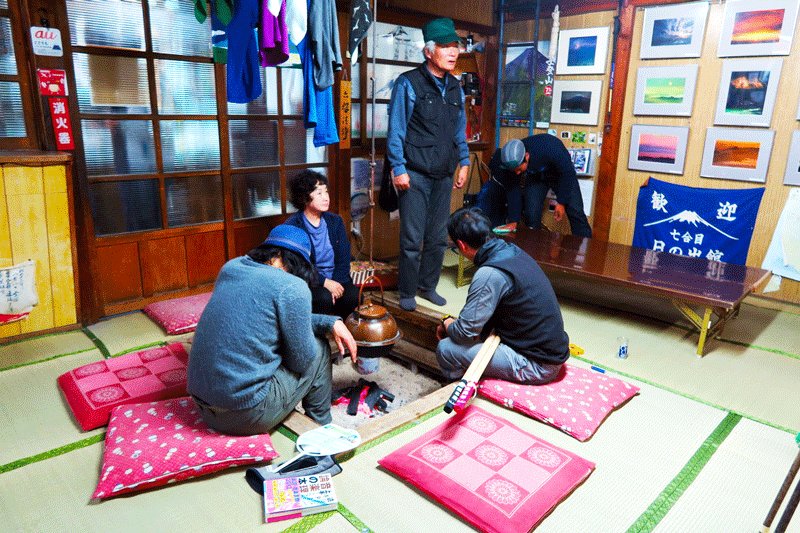 As a souvenir you can buy a swagger stick with Japanese flag - on each station you can buy one with a stamp as a symbol of conquering burnt out on it (not for free - ¥300). To descend the mount there is another path - don't get confused not to run into crowd of people. You can stay for overnight at the bottom of Fuji on in the valley of Lake Kawaguchiko.
3. During off-season there isn't any facilities on Mount Fuji - warming centres and stalls are closed, search and rescue service doesn't function, buses don't run! Conquering the mount in this period is a risky adventure.
Where to do?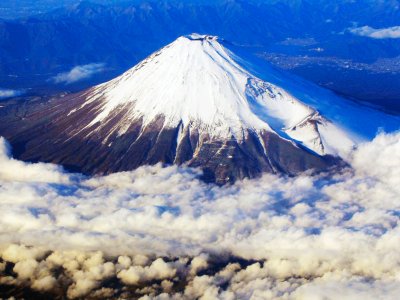 Mount Fuji
Sacred for Buddhists mount and a popular touristic object. It is an active volcano and reaches 3776 meters. The last eruption here occurred 300 years ago.
7
When to do?
You can climb Fuji only in July and August.
Tips and hints
• Before climbing make sure you have good mountain footwear, warm clothes, medical insurance and that you're physically strong.
• Necessary things: gloves, flashlight, water, itinerary map. All these things you can buy at 5th station.
• While coming up you can feel symptoms of height sickness caused by lack of oxygen - take an oxygen bottle (at 5th station you can get some).