World
Italy
Venice
Take a gondola ride through Venice canals
in Venice
A romantic gondola ride under the moon light will win the heart of every girl;-)
Take a gondola ride through Venice canals
#1 of 34 things to do in Venice
Definitely bright gondolas and hadsome gondoliers come first to your mind when you think about Venice.

Water splashes under the paddles and you can see sumptuous palaces and colorful small houses from the both sides of the canal.

You really couldn't deny this trip on exclusively Venetian boat. And the moon with champagne and violin accompaniment will complete this totally romantic atmosphere.

Tips and hints: another secret of how to make a lower price - is to find gondola a little bit further from the popular tourist spots. Keep in mind that it's better to agree upon the price and the duration of the trip before you step into the boat, write it down, and go by your watch.

Prices: the price on gondola ride depends on the time of the day. In the morning, when tourists are still sleeping, the rental price is the lowest. In the afternoon the price starts from 80 euros (from 9 am to 7 pm). And in the night it's usually starts from 100 euros (from 7 pm to 8 am). The duration of the trip is about 30-40 minutes.
More things to do in Venice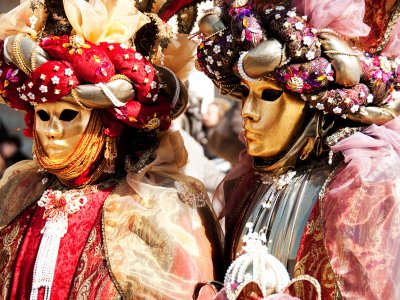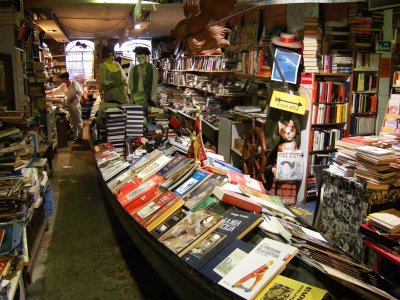 Mickey Collins
Visit the unusual Acqua Alta bookshop
Visit the most unusual bookshop in Venice, where you can find a gondola in the center of the shop, cats, that walking around and any book.
How much: price unknown
7
Libreria Acqua Alta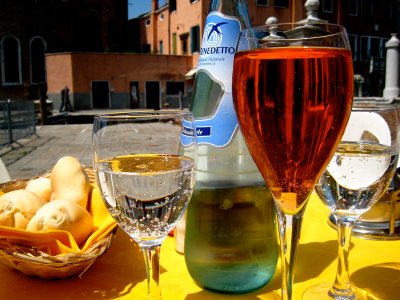 Melissa Clark
Try spritz
Enjoy the taste of a cocktail-aperitif Spritz, that was the most favourite Ernest Hemingway and Francis Fitzgerald's beverage.
How much: from 3 euros
20
Venice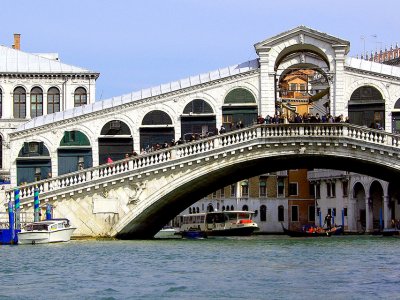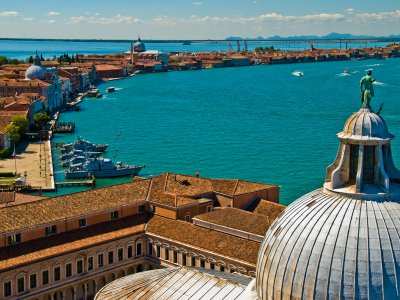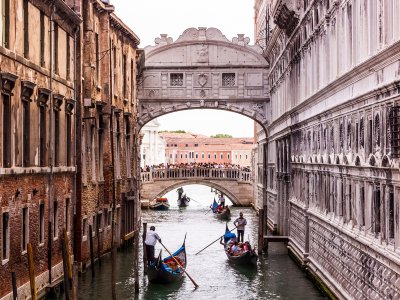 oddviser
Kiss under the Bridge of Sighs
Give your loved one a passionate kiss under the Bridge of Sighs, renting a gondola.
How much: from 80 euros
22
Bridge of Sighs

Kateryna Plakhotna
Ride the vaporetto
Ride on an unusual transport - the vaporetto, and enjoy the beauty of the Venetian Lagoon!
How much: from 7 euros
25
Venice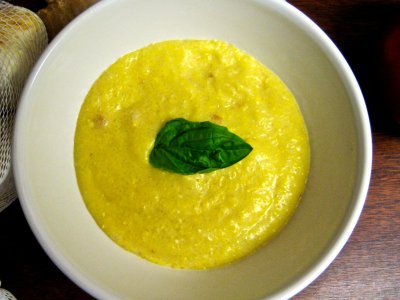 Joan Naples
Try polenta
Order the favorite Venetian side dish - polenta, prepared according to old recipe.
How much: price unknown
18
Venice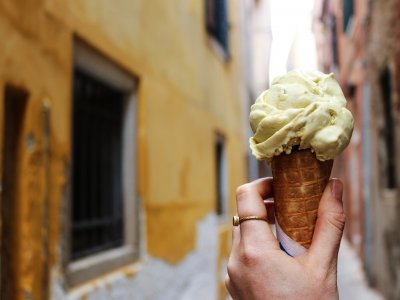 Kateryna Plakhotna
Try gelato
Do not forget to look in one of the quiet cafes, take an unusual type of ice cream, which is not available for sale in other cities around the world.
How much: from 3 euros
29
Venice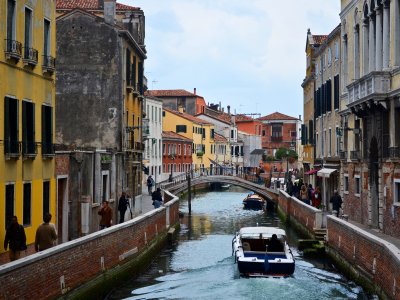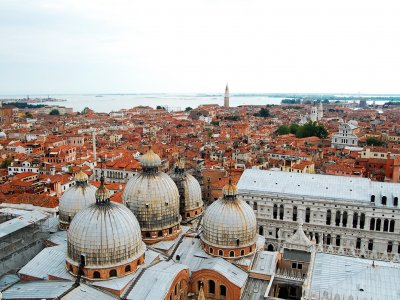 Guest
Share an idea!
Have an adventure or entertainment idea that we don't have yet? Share your idea with other adventure-seekers!
−
Photo credit © http://www.gillianmcmillan.com