Adventure Rating in Florence
TOP-36 adventure's step-by-step
recipes & lifehacks
How to walk around Piazza Duomo in Florence
How to see the panorama of the city from the Boboli Gardens in Florence
How to have a picnic on the Piazzale Michelangelo in Florence
How to see the masterpieces in the Uffizi Gallery in Florence
How to try the Florentine steak in Florence
How to climb the Giotto's Bell Tower in Florence
How to walk on the terraces of Rose Garden in Florence
36 things to doin Florence
Very cozy park where in the air are aromas of roses, the entire city can be viewed from the terraces, and walking on the paths you can see magnificent statues and fountains.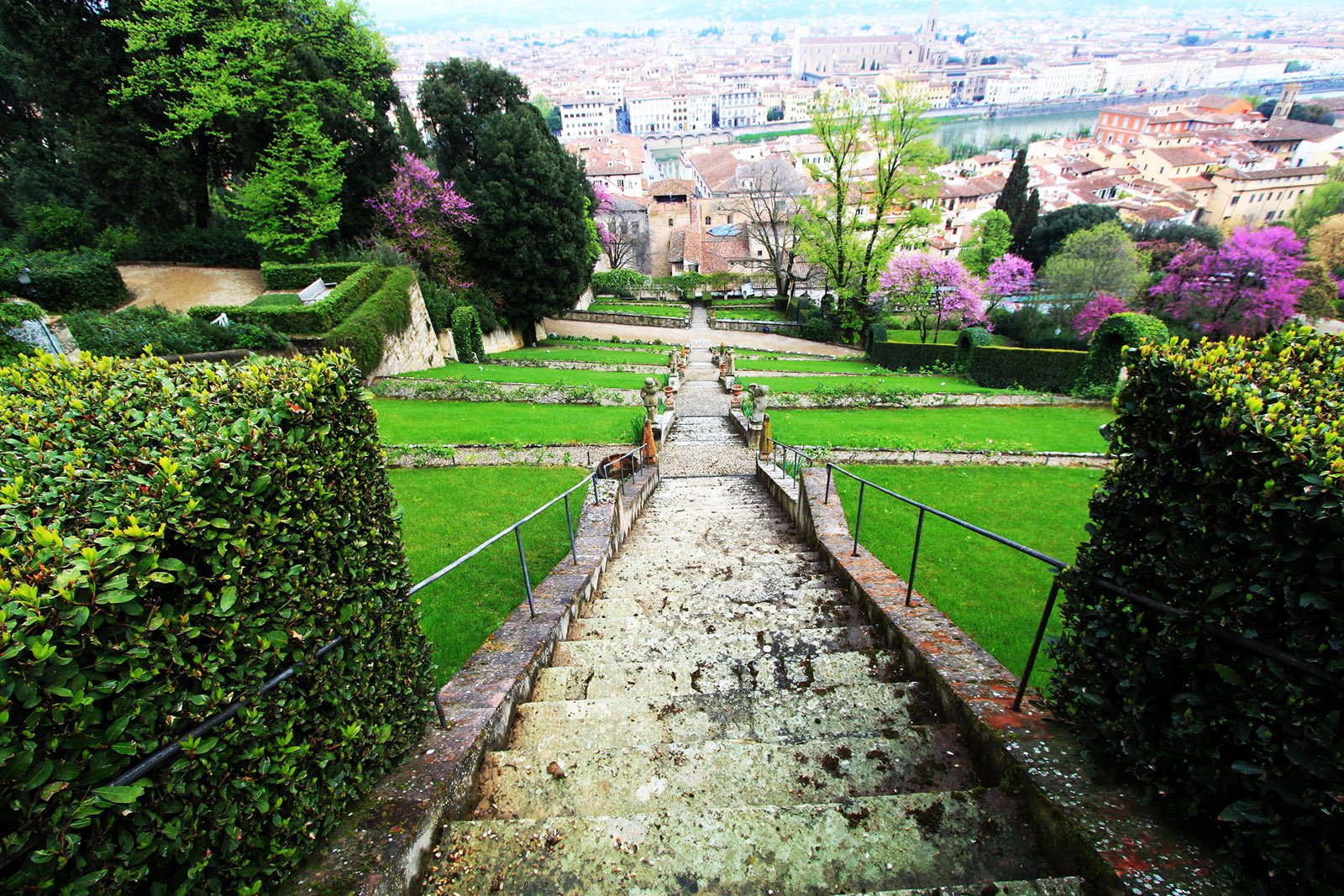 Bardini Garden was once the backyard, adjacent to the palace Mozzi family. When there was the fashion for landscape gardens, the family decided to make a well-groomed appearance its hotbed, where at that time grown vegetables and fruits. Bardini Garden has acquired the likeness of the park, but to perfection it was still far off. At the beginning of the last century Mozzi family's possessions, including the park, bought Stefano Bardini. He became a second chance for the garden, making it a hassle-free copy of the Boboli Gardens, with English lawns, sculptures and arches.

After the death of Stefano's son, the park comes to desolation, while in our century the park becomes the property of the state, which also took its restoration.
Things to do here
1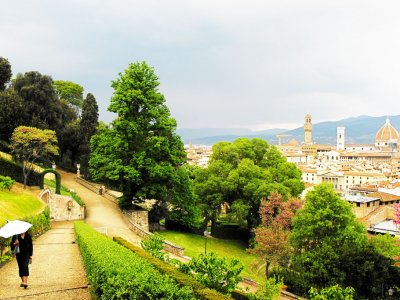 Walk around the Bardini Garden
The garden is a perfect escape from big city noise and rush. Enjoy picturesque landscapes and view of Florence.
€8
3 Know more things to do?
Share your ideas of what to do in Florence with other travellers — together we'll make our travellings more interesting!
Bardini Garden on the map
Location: Costa S. Giorgio, 2
Open hours
10:00 am till 7:00 pm