Adventure Rating in Budapest
TOP-12 adventure's step-by-step
recipes & lifehacks
How to climb on the Gellert Hill in Budapest
How to try kürtőskalács in Budapest
How to ride on the old funicular in Budapest
How to relax in the Szechenyi Bath in Budapest
How to ride in one of the oldest subways of the world in Budapest
How to go to the Fogashaz ruin-pub in Budapest
How to saint Stephen's Basilica in Budapest
12 things to doin Budapest
In the centre of Budapest majestic temple St.Stephen's Basilica rises over the city. It is named after first and the most honoured king of Hungary.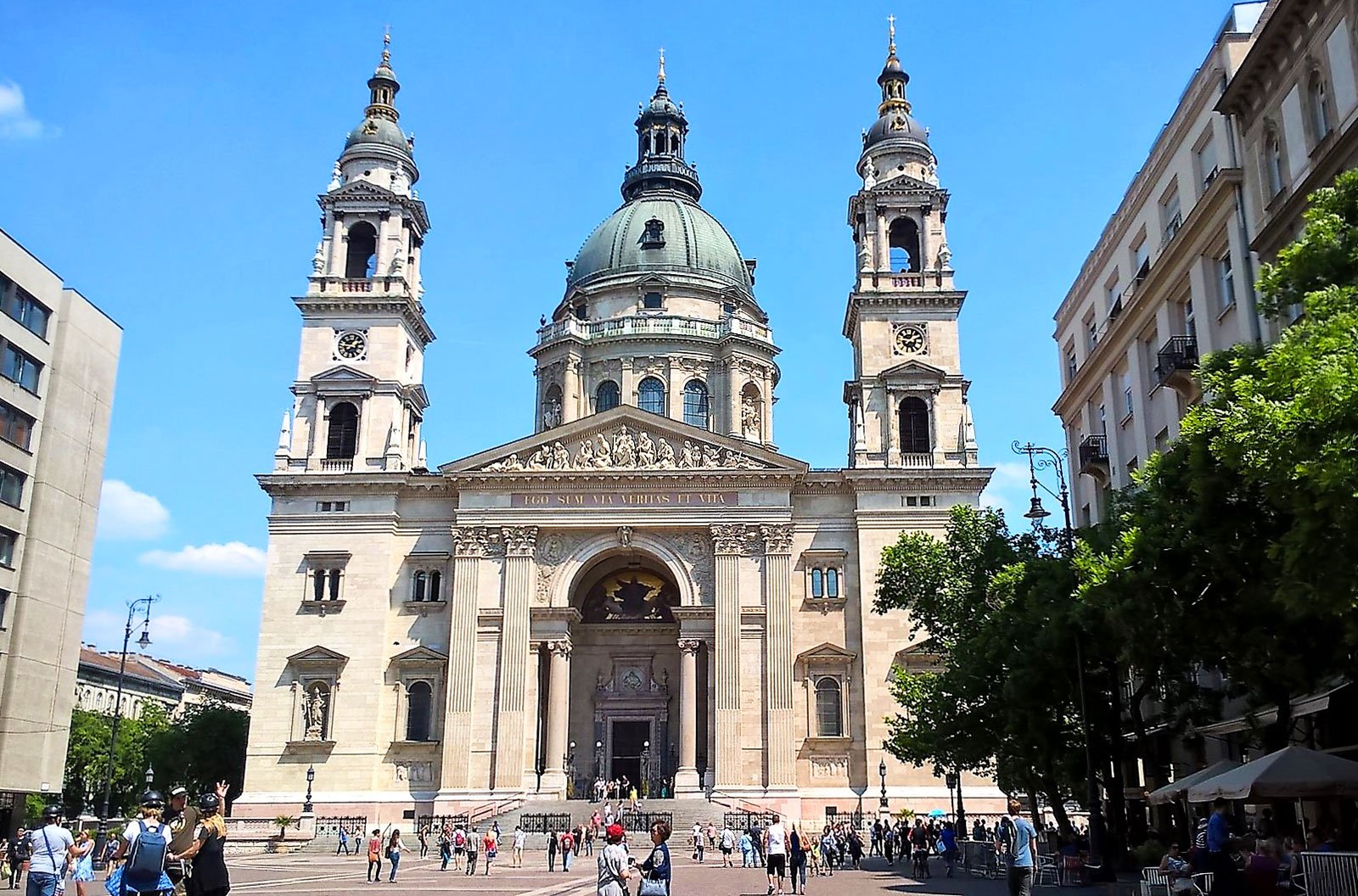 Basilica is an undeniable landmark of the city. Here spectacular church services take place, besides, the basilica stands as a concert hall; scenic viewpoint under the dome here overlooks splendid view.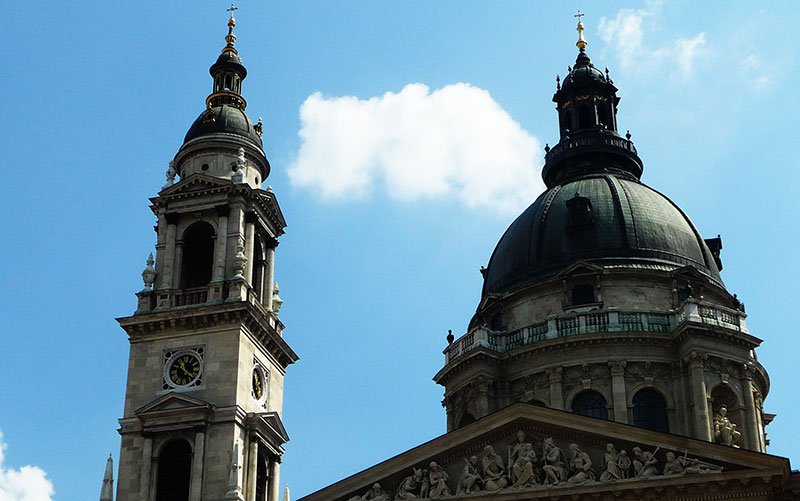 Photo: St.Stephen's Basilica towers
Interesting facts
• St.Stephen's Basilica construction started 54 years before Budapest appeared on the world's map.
• Three architects changed each other during the construction. First one failed with measurements so much that almost right after his death the walls got cracked, and the dome came down with a whooshing sound. Then another architect Miklos Ybl put hand to the construction, he had to design a new dome and adjust it to already existing architectural style.
• Famous Eiffel, designer and engineer of world-known Eiffel Tower, assisted the architect.
• During the Word War II the Basilica was seriously damaged; it took 20 years to reconstruct the temple.
• If you don't want to walk up to the observation deck, you can ride a lift inside the basilica.
• The main exhibit item here is the hand of King Stephen, a lot of adherents come here to worship the reliquiae.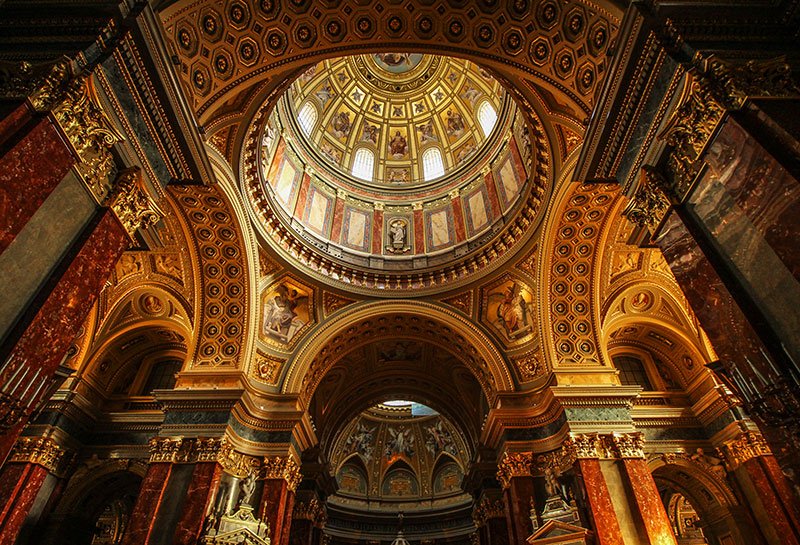 Photo: St.Stephen's Basilica in Budapest, © phil_king
How to get
The basilica is situated on the square with the same name, take metro to get here: Bajcsy-Zsilinszky ut station (line 1) or Arany Janos utca station (line 3).
It's quite convenient to combine visiting two sights – St.Stephen's Basilica and the Hungarian Parliament Building; they are a 5-minute walk from each other.
St.Stephen's Basilica on the map
Location: Szent Istvan ter.1
Open hours
Daily from 9.00 till 17.00, on Saturday from 9.00 till 13.00