Adventure Rating in Budapest
TOP-12 adventure's step-by-step
recipes & lifehacks
How to climb on the Gellert Hill in Budapest
How to try kürtőskalács in Budapest
How to ride on the old funicular in Budapest
How to relax in the Szechenyi Bath in Budapest
How to ride in one of the oldest subways of the world in Budapest
How to go to the Fogashaz ruin-pub in Budapest
How to saint Stephen's Basilica in Budapest
12 things to doin Budapest
One of the largest government buildings in the world, the symbol of united Hungary, designed in the style of the Palace of Westminster.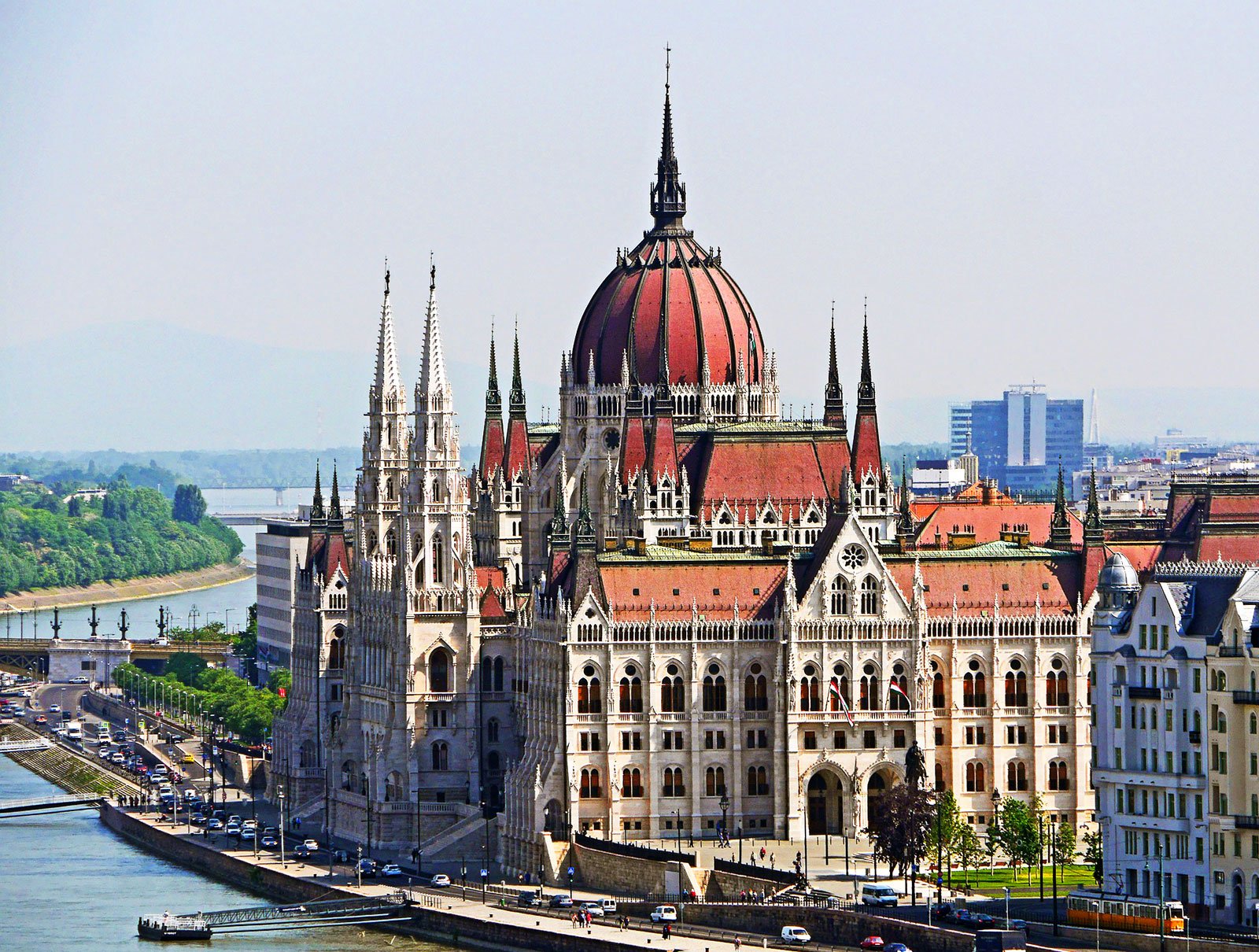 The Hungarian Parliament Building is one of the most beautiful building in Eastern Europe and the most recognizable one in Hungary.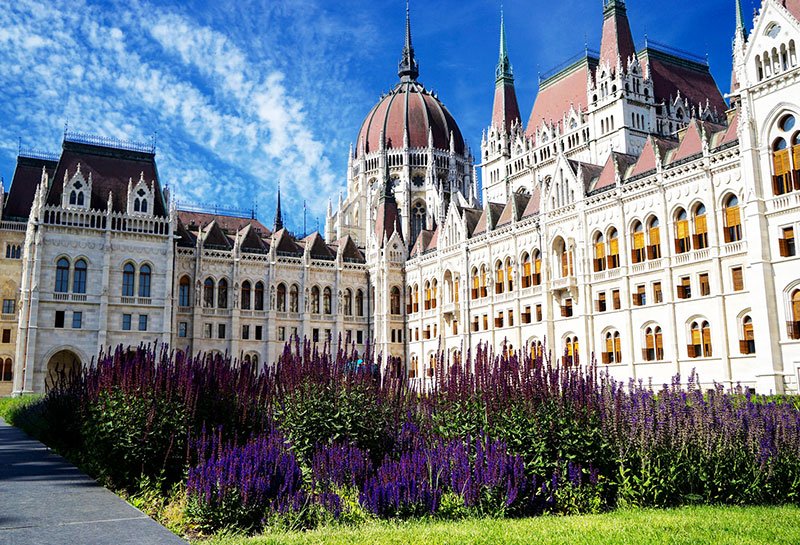 How to get
Construction of the architectural masterpiece signified joining two parts of the city – Buda and Pest, that's why it is situated in the centre of the city on Lajos Kossuth square. The easiest way to get to Budapest Parliament is to take subway and go to Lajos Kossuth station.
Also bus №15, trolleybus №70 and 78, tram №2 runs to the place as well.
The Hungarian Parliament stuns with its magnificence. It took about 20 years to construct the building, but it was really worth it. Interior design strikes with expensive wood species, precious stones and gold shining. Walls and ceilings decorated with frescoes of Middle Ages. Stained glass windows and numerous sculptures take you to mysterious atmosphere.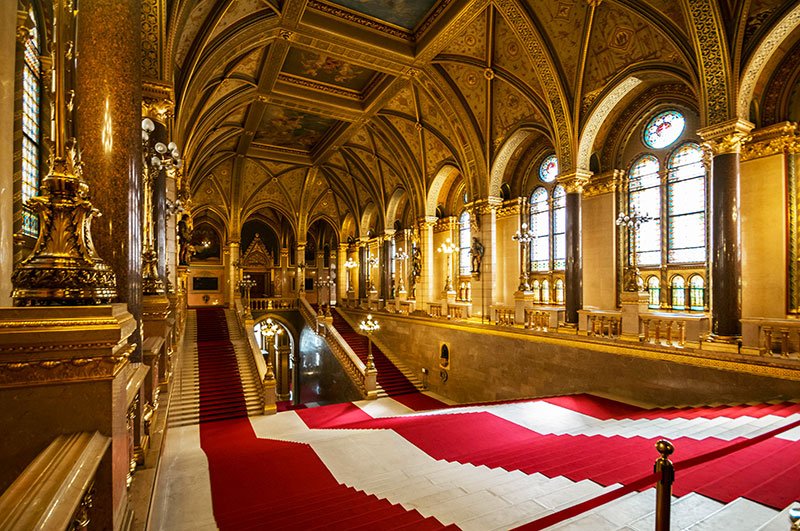 Interesting facts
• Parliament is one of the biggest buildings in the country. It holds 600 rooms, 30 staircases and ten courtyards.
• It was built in 1896 - a year of millennium anniversary of the Hungarians settling on the Danube.
• According to the architectural style the parliament building belongs to Neo-Gothic architectural style. But during the communism red star decorated the main dome of the building.
• Here the most significant symbols of the Hungarians national identity are kept: the Crown of Saint Stephen (the Holy Crown of Hungary), sword, the orb and the scepter. Every hour guards lines up near the relics.
• On the face of the building there are 88 figures of people that are significant for Hungarian history.
Photo: Figures of significant for Hungarian history people, © Florina Mocanu
• Architect of the construction Imre Steindl never saw the completed building as he lost his sight before it was finished.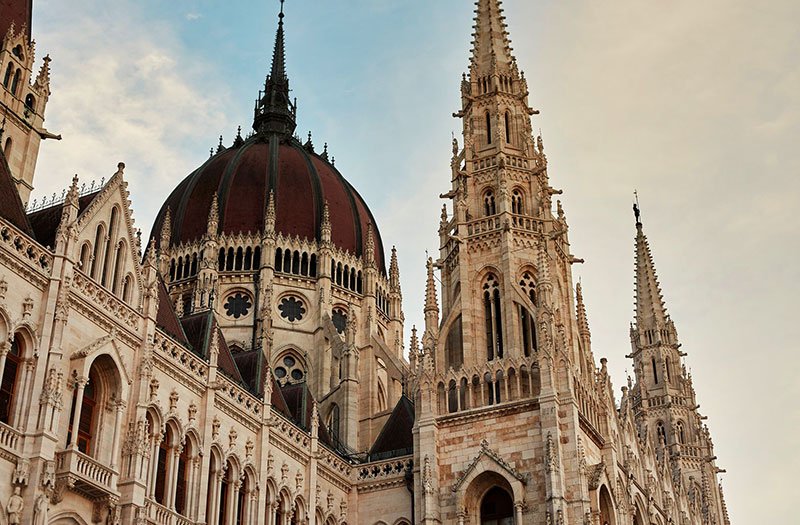 Excursions and tickets
Adult ticket costs 4000 forints. The entrance is free for children under 6. For students under 24 and citizens of EU the price is two times lower.
Before taking the excursion make sure that the Parliament are open for visitors at the day you plan to come here. In winter period working hours on working days as well as on weekend days are shortened. Look up for the details on
the official web site
of the Hungarian Parliament.
Every excursion around Budapest includes visiting of the main symbol of the state. This is the place, on the Danube shore where you can get really soaked with Hungarian atmosphere and find out more about its historical past.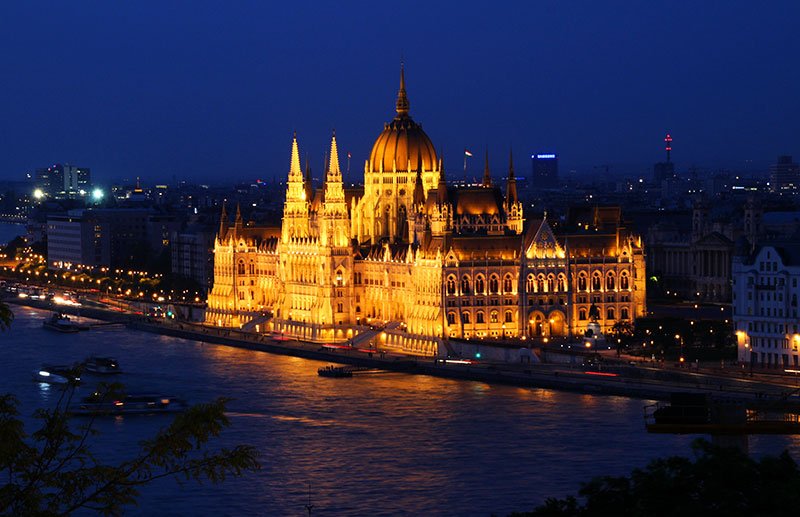 Hungarian Parliament Building on the map
Location: Budapest, Kossuth Lajos tér 1-3
Open hours
8 am till 4 pm