Adventure Rating in Tbilisi
TOP-7 adventure's step-by-step
recipes & lifehacks
How to take a sulfur bath in Tbilisi
How to try churchkhela in Tbilisi
How to see the transparent police station in Tbilisi
How to pass over the Pompey`s bridge in Tbilisi
How to visit the ruins of Mtskheta in Tbilisi
How to walk along Rustaveli Avenue in Tbilisi
How to see the puppet performance in Tbilisi
7 things to doin Tbilisi
The district became a place of concentration of baths, built right on the sulfur springs. Here people improve their health and just relax after the end of workday.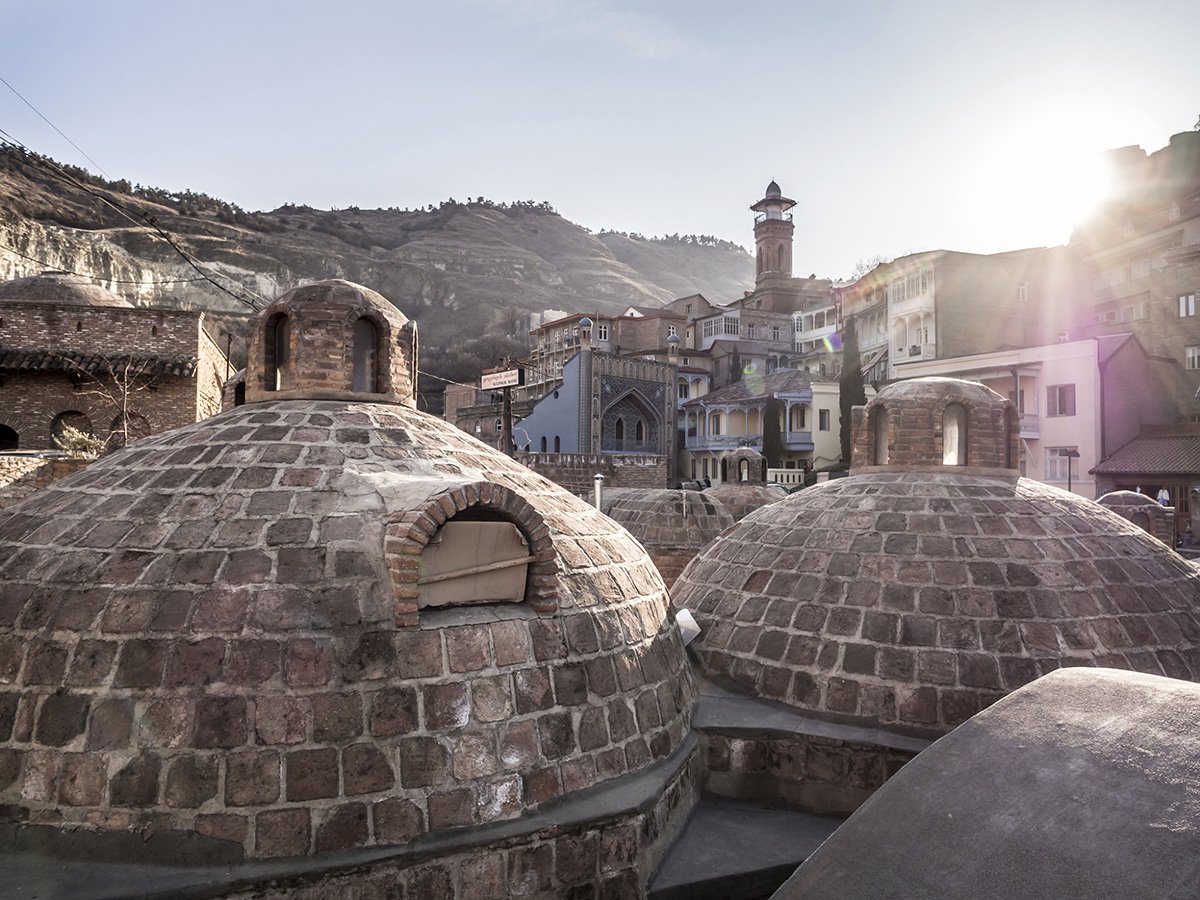 This is not just a historically important place. The baths are still working in the central part of Tbilisi, which were built in the period from XVI to XIX. Of course, as time goes by, some of them were destroyed , but they were rebuilt and improved later. They are still popular not only with the guests of the capital, but also with the natives.

The name of the district combines two words, indicating directly what it is known for. "Abano" in translation from Georgian means "bathhouse" and "ubani" - "district".
According to legend, it was this place where the construction of the city was started.

Most of the rooms are located under the earth surface. And only the brick domes with windows show where to go in order to get massage and relaxation in hot water from sulfur springs. Each bath has its own name, for example, Irakliivska or Sumbatovskaya. Some of them have only common rooms, while others offer separate rooms with a sauna and other amenities.

They were visited by Pushkin, Dumas and many other cultural and art figures in it`s time.
Things to do here
1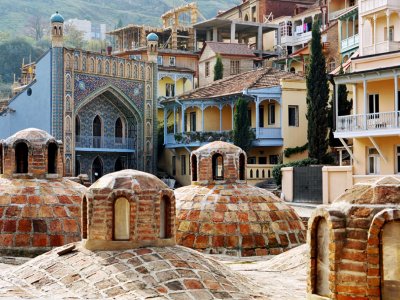 Take a sulfur bath
Relax in the sulfur bath of Abanotubani. You will recognize it by the specific smell of hydrogen sulphide.
GEL 3
7 Know more things to do?
Share your ideas of what to do in Tbilisi with other travellers — together we'll make our travellings more interesting!
Abanotubani on the map
Location: Old Tbilisi
Open hours
Mn-Sn: 08:00-22:00