Adventure Rating in Istanbul
TOP-11 adventure's step-by-step
recipes & lifehacks
How to visit Hagia Sophia Mosque in Istanbul
How to ride on the old tram in Beyoglu district in Istanbul
How to drink tea from traditional bardac in Istanbul
How to ride the horse cart in Istanbul
How to read your fortune in Kadikoy district in Istanbul
How to bargain in the Grand-Bazaar in Istanbul
How to taste Turkish dessert - kanafeh in Istanbul
11 things to doin Istanbul
Grand Bazaar is an ancient oriental market, where you can get lost among colorful goods and oriental flavors in its labyrinths.
The Grand Bazaar is not just a market, it's a whole city in the city. The Grand Bazaar is actually the biggest covered market in the world, representing a huge area with arches, streets, houses that stretched for several quarters and where you can buy anything you like.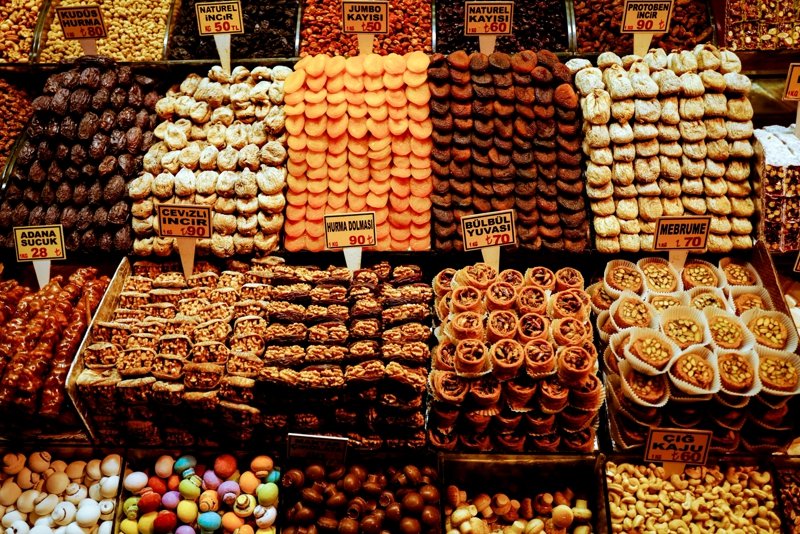 Photo: Grand Bazaar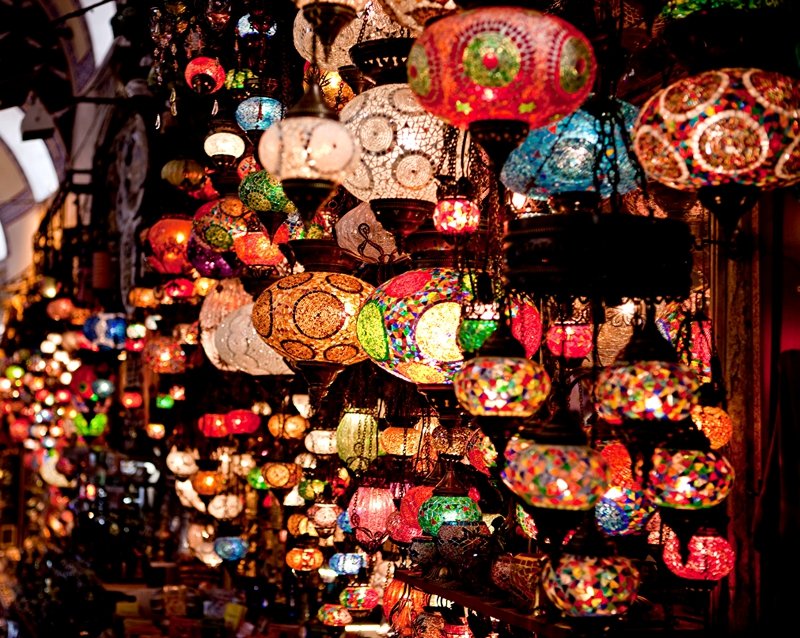 Photo: Grand-Bazaar, © Patrick
This is an incredibly colorful place which became the most popular sight of Istanbul. The whole bazaar consists of 61 streets, 4400 shops, 2195 ateliers, 18 fountains, 12 mosques, 12 warehouses, one school, a bath, several cafes and currency exchange offices. More than half a million visitors come here every day to buy a piece of Istanbul among noise and laugh; among the flavors of oriental spices and sweets; among counters with carpets, bardaks and other bright goods.
Things to do here
1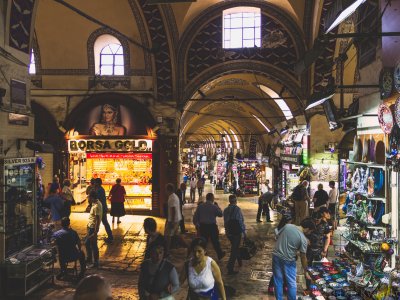 Bargain in the Grand-Bazaar
Colorful, bright, fragrant and noisy place, where everyone can find something to buy as a souvenir for memory.
5 Know more things to do?
Share your ideas of what to do in Istanbul with other travellers — together we'll make our travellings more interesting!
Grand Bazaar on the map
Location: the heart of Istanbul, in the Sultanahmet area, about a kilometer from Aya Sophia and the Blue Mosque.
Open hours
Works daily, except Sundays and religious holidays, from 8:30 am to 07:00 pm.