Oddviser
adventure's step-by-step
recipes & lifehacks
How to ride a board on volcano in Nicaragua?
How to walk inside the active volcano in Greece?
How to feed flying dogs in the jungles of Thailand?
How to cycle along the Great Wall of China?
How to swim in the famous Trevi Fountain in Rome?
How to ride a kayak along the canals of Venice?
How to walk on the roofs of skyscrapers in Dubai?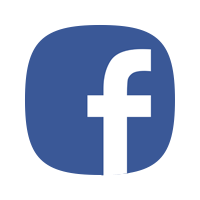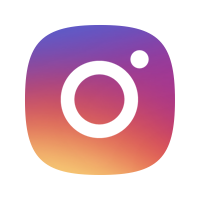 Here you can walk on the ceiling of the house capturing this on the most unusual photos!
Even from the street you'll find out that there is clearly something wrong: looks like an ordinary house with a pretty pink and white façade and tiled roof, but ... it is upside down!

Your eyes are not playing tricks on you — the house is really turned upside down, but the strangest thing begins when you walk inside: it turns out that all things here are too far out of place. It seems like an ordinary residential house: living room, bedroom, and kitchen, the interior of which is laid out in detail by the careful hosts. Refrigerator is filled up with products, clothes are neatly hanging in the closets, and there are statues and laptops on the table. But there is a slight hitch: all this is upside down, and you are walking through the ceiling!

Of course, the major objective of the visitors to this house is to make as many extraordinary photographs, where they supposedly stand on the ceiling like in a some mystical movie.

But the fun does not end here: there is a large evergreen maze near the house, which you can overcome due to a good lost proofing ability and positive attitude.
Where to do?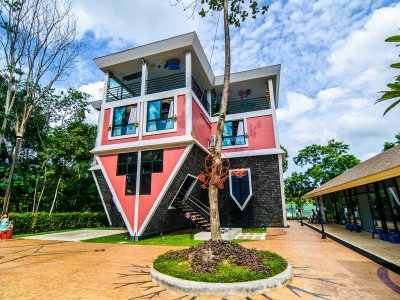 Upside down house
An attraction, where everything is turned upside down — you can walk on the ceiling with ease and then surprise your friends with the most unusual photos!
33
How much?
the entrance ticket for adults costs 340 baht, for children — 190 baht.