City of Arts and Sciences
#3 of 10 places to visit in Valencia
A unique complex where amazing, newest cultural and scientific achievements and masterpieces are collected. A modern city with a unique architecture, perfectly fits into the panorama of the ancient city of Valencia. Whimsical paths, greenhouses, a cinema, a planetarium, tropical plants, an aquarium with exotic fish, in general, you can find everything in this incredible place...

Thousands of tourists come to wander through the vast expanses, to learn all sorts of aspects of science, culture, art and new technologies, to explor an amazing world created to discover new world and give bright impressions and unforgettable experience. To touch and operate all the exhibits here is not just possible, but vital.
Things to do here
1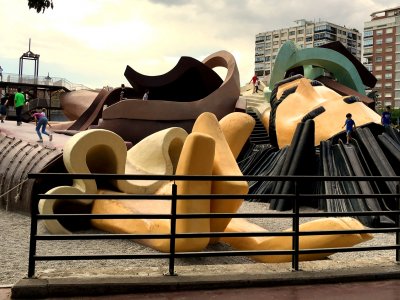 Guest
Share an idea!
Have an adventure or entertainment idea that we don't have yet? Share your idea with other adventure-seekers!
−
City of Arts and Sciences on the map
Location: del Professor López Piñero avenue, 7
Open hours
From 10:00 am to 06:00 pm. Sunday is a day off.
Contacts
Phone: +34 902 10 00 31