Oddviser
adventure's step-by-step
recipes & lifehacks
How to ride a board on volcano in Nicaragua?
How to walk inside the active volcano in Greece?
How to feed flying dogs in the jungles of Thailand?
How to cycle along the Great Wall of China?
How to swim in the famous Trevi Fountain in Rome?
How to ride a kayak along the canals of Venice?
How to walk on the roofs of skyscrapers in Dubai?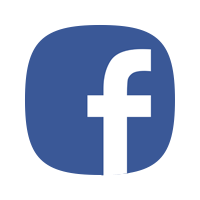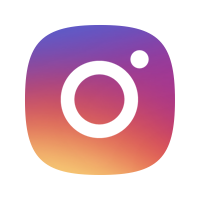 Take an exciting adventure - stroll along the crater of the active volcano.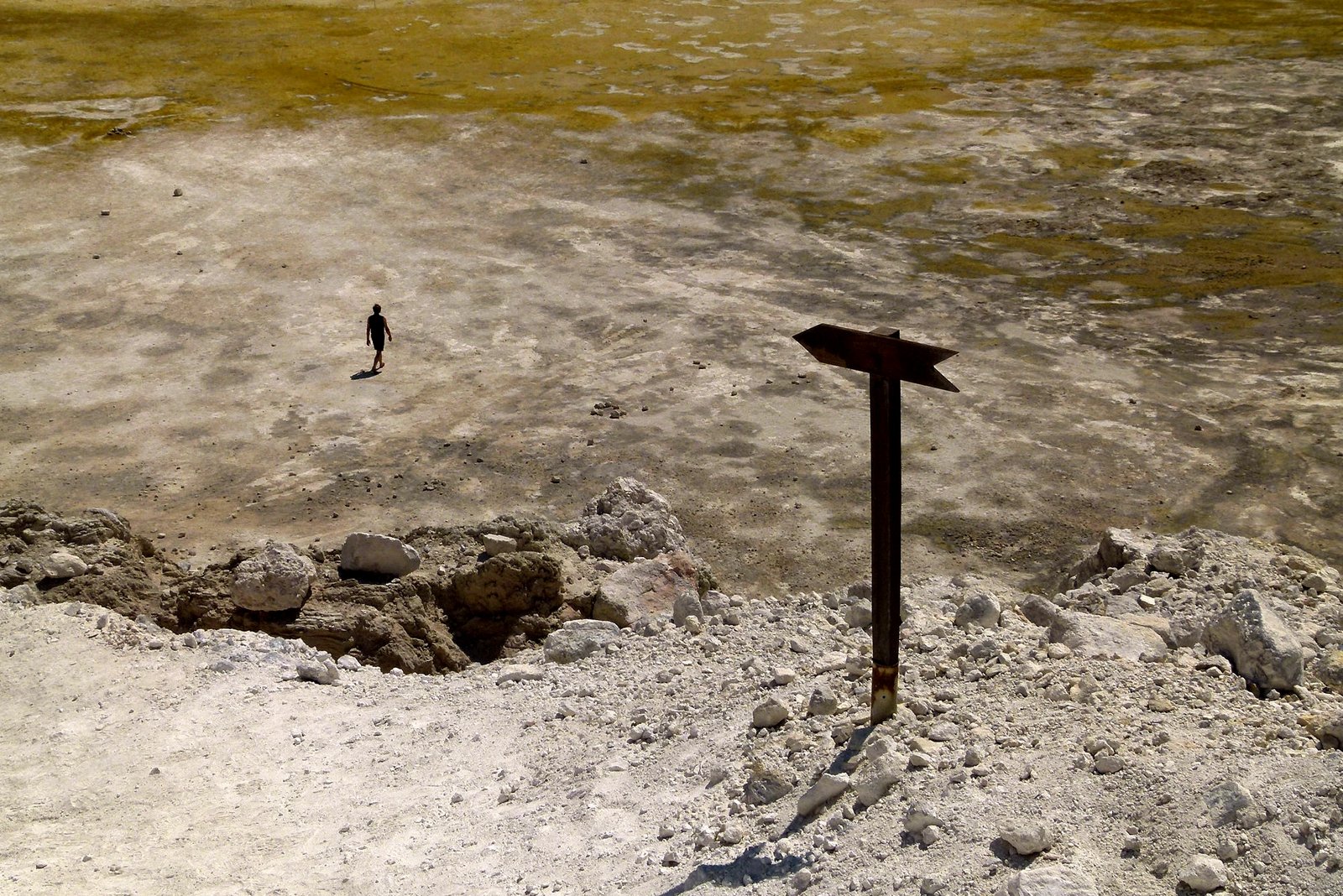 Stefanos on the Nisyros island is one of the active volcanoes in Europe. Although the last time it erupted more than 700 years ago, it still breathes, and steam rises from its crater that drives into the wild delight of travelers wishing to take a great shot.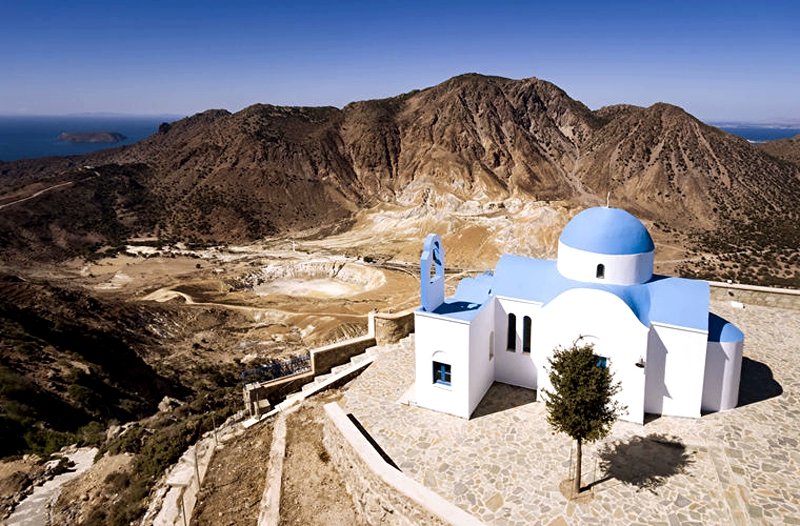 Photo: Stefanos volcanic crater
Walking along its white with yellow surface with numerous fumaroles, it may seem that you found yourself on the Moon. Its surface with craters and countless cracks looks approximately the same :)
How to do?
1. Buy a ticket on the ferry on the route Kos - Nisyros.
2. During the trip you will be able to walk on the sea, talk to the captain, and if you ask him, he will give you a chance to steer a little.
3. When you come out on the dock, get on any bus, they all go to Stefanos.
4. Pay for the entrance.
5. The path to the volcano is a pleasure here, because unlike Vesuvius, you do not need to climb here, you need to go down about 10 minutes.
6. As soon as you smell hydrogen sulfide, you know - you are already very close. Do not stop, though the smell is repulsive, but it is worth it.
7. In a few minutes Stefanos will conquer you with his beauty and you will forget about this caustic "aroma".
8. Look at how the steam rises from the ground - it's the breath of a volcano.
9. Touch the ground and you will feel that it is warm, because the volcano is still alive and can start erupting at any moment, so hurry :)
Where to do?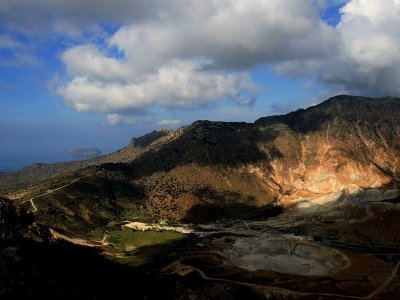 Nisyros volcano
This extraordinary island is essentially a huge sleeping volcano, with several craters, which is just waiting for a push to wake up.
8
Location: In the area of the Dodecanese Archipelago, on the south of the Kos island.