This extraordinary island is essentially a huge sleeping volcano, with several craters, which is just waiting for a push to wake up.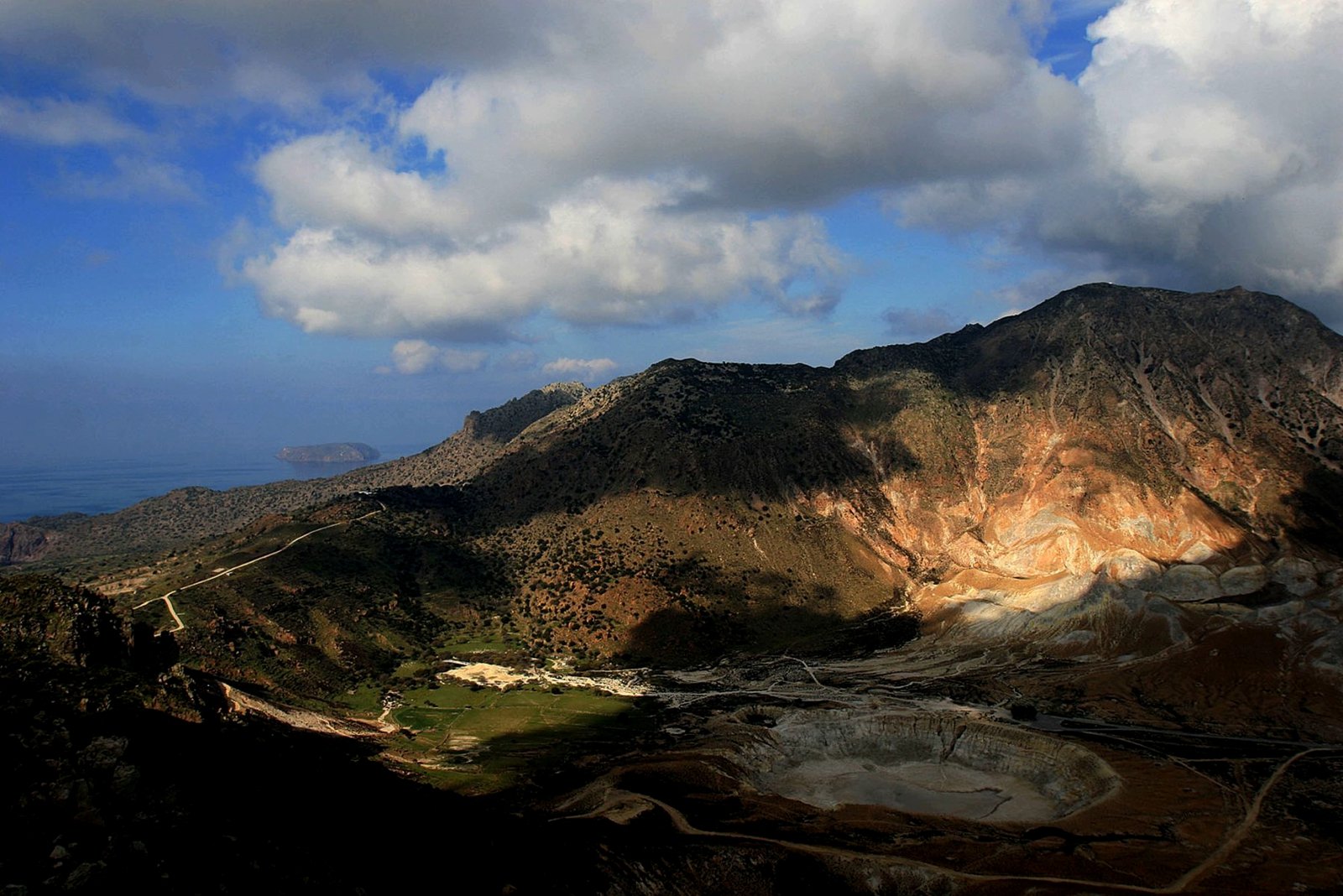 There are 5 craters on the island of Nisyros. The most active is the crater of the Stefanos hill, where you can see how hard it breathes emitting steam and ash into the air. Its size reaches 300-meters, and the surface is similar to the surface of the moon, white and yellow with cracks and holes now and again hissing streams of gas.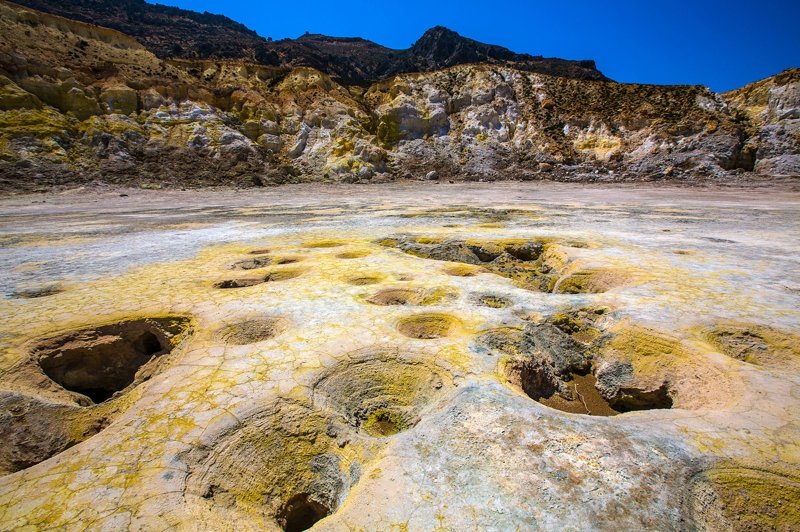 Photo: Stefanos Crater
There are legends around Stefanos. Locals say that Nisyros appeared as a result of the war between the gods. Poseidon severed a part of the spit and formed an island under which the great titan, Polivotis was buried. And when the steam comes out of the crater, then the titanium sighs heavily from the grievous fate.
Things to do here
1
Come down to the volcanos crater Stefanos
Take an exciting adventure - stroll along the crater of the active volcano.
€3
3 Know more things to do?
Share your ideas of what to do on Kos with other travellers — together we'll make our travellings more interesting!
Nisyros volcano on the map
Location: In the area of the Dodecanese Archipelago, on the south of the Kos island.