Adventure Rating in Cannes
TOP-7 adventure's step-by-step
recipes & lifehacks
How to visit the fireworks festival in Cannes
How to have a rest in the blue chair on the Promenade de la Croisette in Cannes
How to make a photo on the red carpet at the Palais des Festivals in Cannes
How to visit the Iron Mask prison cell in Cannes
How to walk through the Old City in Cannes
How to fly in a hot air balloon over Provence in Cannes
How to view Cannes from the tower of the de la Castre castle in Cannes
7 things to doin Cannes
Covered with a dense forest, a three kilometer island with only a dozen buildings is famous for the Fort Royal located here, where a prisoner in an iron mask was kept.

Despite the fact that the island is only three kilometers long from west to east and 900 meters wide, it is the largest one of the Lerin Islands. It's history dates back to the times of Ancient Greece, when it was known as Lero. Only after when the Crusaders arrived, and built the Saint Margaret chapel here, the island received it's present name.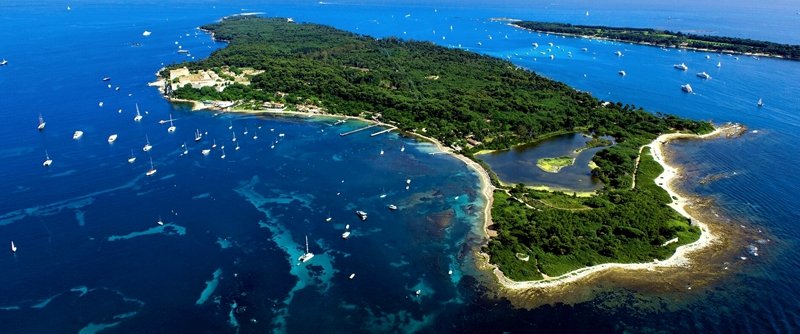 Photo: Saint-Marguerite Island
Nowadays you can find here: a few shops for tourists and a dozen fishing huts, a cemetery, a church and a boat station. Also two small villas of the Indian millionaire Vijay Mallya and the owner of the team Formula 1 Force India take place here. And of course, the most popular place to visit is Fort Royal - a prison where many dangerous criminals and, of course, a mysterious prisoner in an iron mask were kept.
Saint-Marguerite Island on the map