Adventure Rating in Cannes
TOP-7 adventure's step-by-step
recipes & lifehacks
How to visit the fireworks festival in Cannes
How to have a rest in the blue chair on the Promenade de la Croisette in Cannes
How to make a photo on the red carpet at the Palais des Festivals in Cannes
How to visit the Iron Mask prison cell in Cannes
How to walk through the Old City in Cannes
How to fly in a hot air balloon over Provence in Cannes
How to view Cannes from the tower of the de la Castre castle in Cannes
7 things to doin Cannes
An ancient castle built to defense France has changed it's purpose and is opened for travelers as a museum and the observation deck.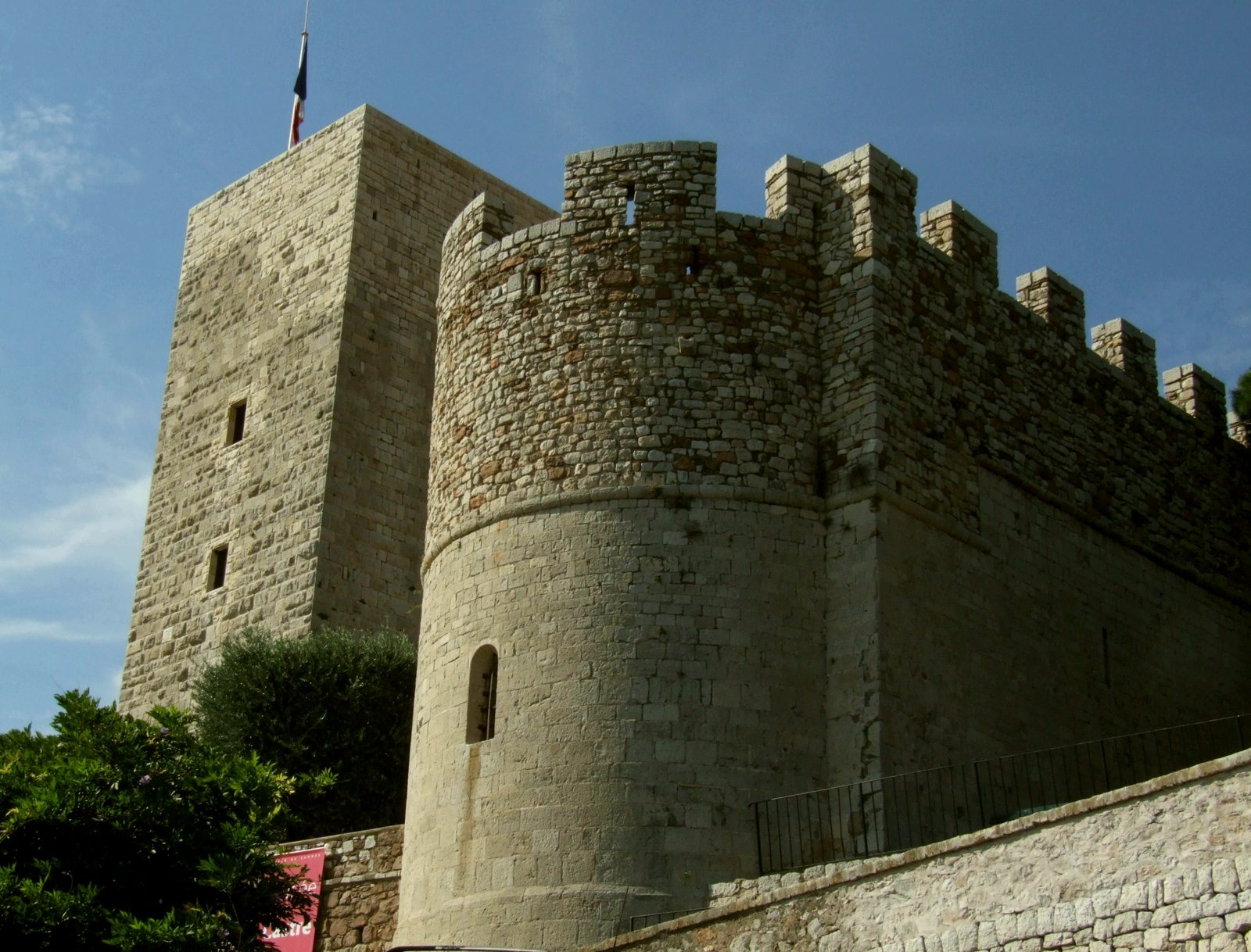 In the majestic castle, which had to be an impregnable fortress on the path of the enemies attacking France, nowadays the Musée de la Castre is located and only the formidable high walls, which were not touched by time, are reminding of its former purpose. Now in its walls important historical and archaeological finds are collected and exhibited and the tall quadrangular castle tower has turned into a viewing platform with a panoramic view of Cannes.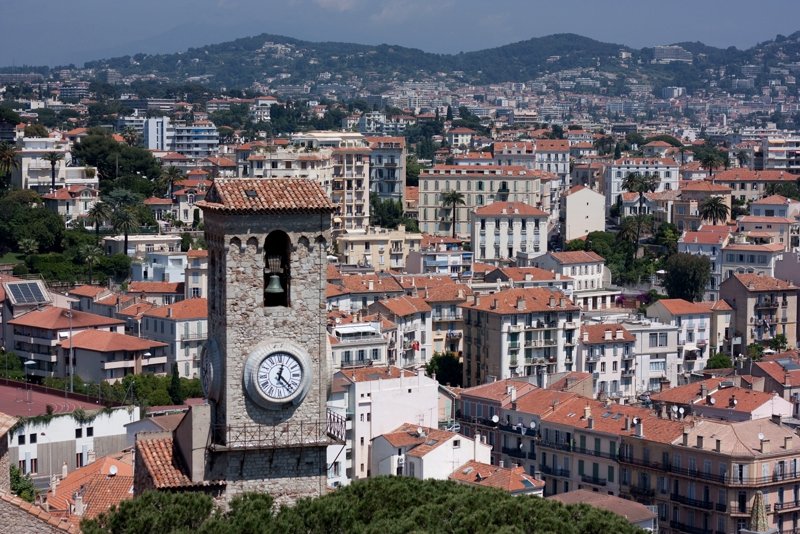 Photo: Clock-tower on Le Suquet hill
Although you can find the Notre-Dame-de-Esperance church here, where, in hot summer days, usually in July, concerts of classical music are provided, the so-called "Nights of Le Suquet".
De la Castre castle on the map
Location: on еру Le Suquet hill, de la Castre Street 6.
Open hours
The museum is opened from 10:00 am to 14:00 pm and from 15:00 pm to 19:00 pm. Monday is a day off.
Contacts
Phone: +33 4 89 82 26 26