Take a walk across the Charles Bridge
#1 of 2 things to do in Prague
The Charles Bridge or "the bridge Thousand Kisses" is included to «must see» lists of all travelers going to Prague. That's why in the afternoon it becomes a "bridge Thousand Tourists". So if you wish to have an unforgettable feelings or to make great photos you should go there at night or early in the morning - you will definitely be involved in that charming and mysterious medieval atmosphere.

By the way, the center of Prague considered to be safe, and city buses run around the clock.
Where to do?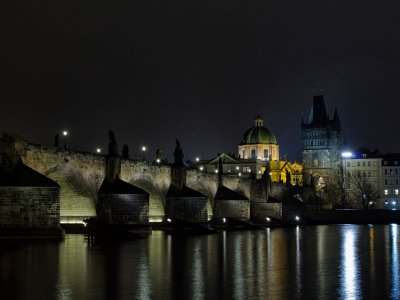 Charles Bridge
The medieval pedestrian bridge that crosses the Vltava river, is considered to be one of the most beautiful and iconic places in Prague.
29
Prague