34

things to do in Prague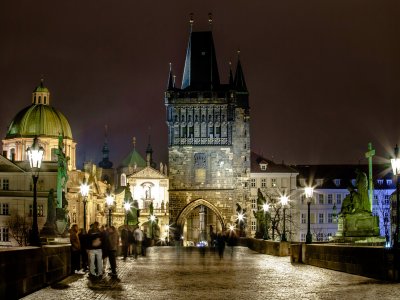 Take a walk across the Charles Bridge
By the Gothic towers and sculptures on the bridge you can read the whole history of Prague.
FREE
28

Charles Bridge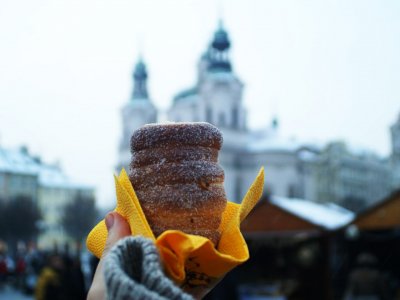 Try trdlo
Large spit cake of sweet dough is cooked on an open fire and covered with a mixture of cinnamon, sugar and nuts.
Kč50
11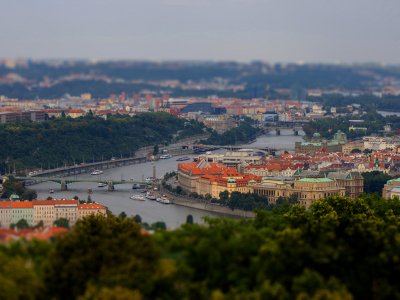 Climb the Petrin Observation Tower
55-meter Petrin Observation Tower offers splendid city view - take 299 steps or take a lift.
Kč120
11

Petrin Observation Tower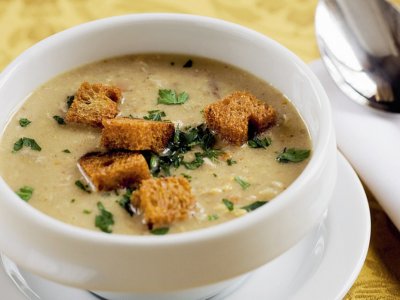 Try beer soup
Look for name pivní polévka on the menu - Czech soup prepared by adding beer is served in all the restaurants around Prague.
10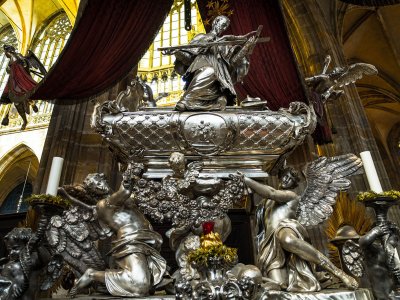 See the remains of Czech kings
There are the remains of Czech kings and other famous figures in the gothic Saint Vitus Cathedral.
9

Saint Vitus Cathedral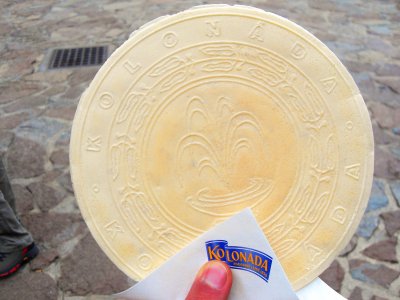 Try czech wafles "oplatky"
You can buy and try a Czech delicacy – oplatky - in any supermarket in Prague. They are two thin wafers, glued together with different fillings.
9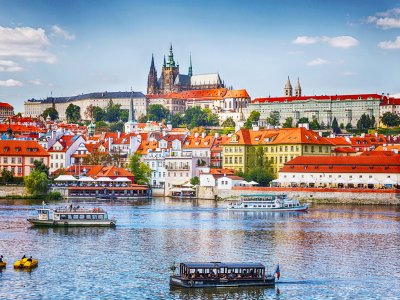 Go on a river motor ship along the Vltava
You can buy tickets and go boating on the Dvorzakova quay near the Chekhov Bridge.
Kč150
9

Vltava River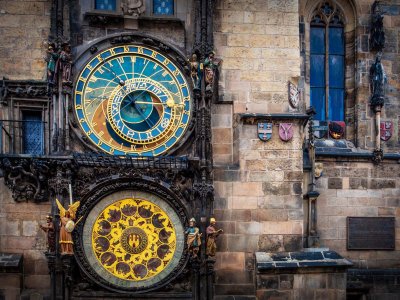 Watch mechanized Prague chime performance
Daily from 8.00 till 20.00 on Old Town Square the bells chime showing mechanized performance.
FREE
8

Old Town Hall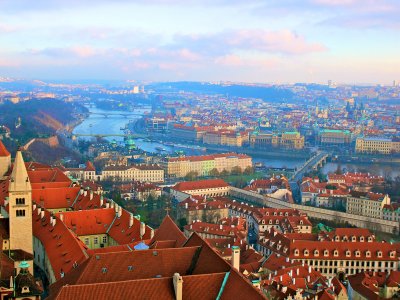 Ascend the bell tower of Saint Vitus cathedral
The biggest bell in the Czech Republic was installed in the tower of the cathedral. It offers a spectacular city view.
Kč150
8

Saint Vitus Cathedral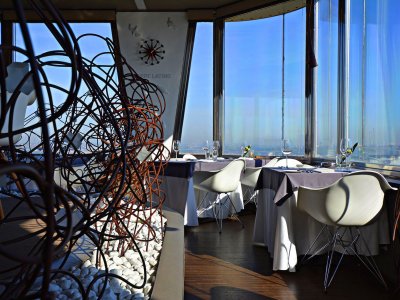 Dine in the restaurant Oblaca
In 360° panoramic restaurant Oblaca, you can dine for 500 Kč per person at an altitude of 66 meters with a stunning view of the center of the Czech capital.
Kč500
8

Zizkov Television Tower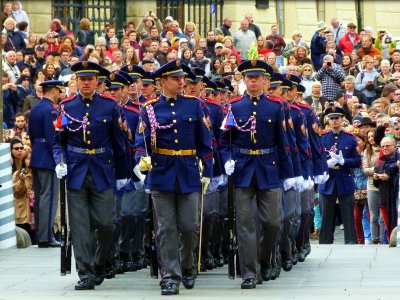 See changing the Guard at Prague Castle
It runs every hour near the outer gate. At 12:00, the ceremony is complemented with the march; it lasts longer.
FREE
8

Prague Castle dungeons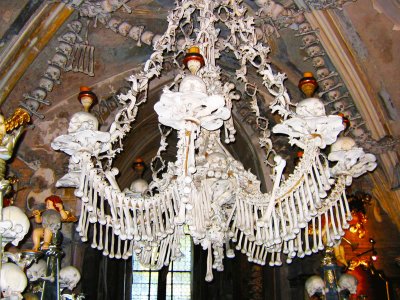 See human bone chandelier
Human bone and skull candelabrum is hanging inside the cemetery burial vault in Sedlec.
8

Sedlec Ossuary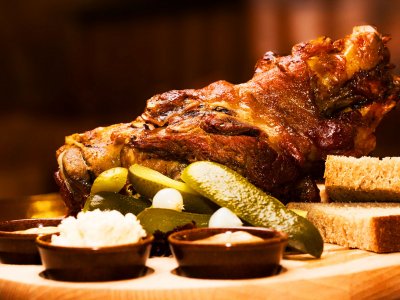 Try Vepřové koleno
Ham hock is marinaded overnight in garlic, mustard and spices; then it's roasted under a high heat. Traditionally the dish is washed down with beer.
Kč400
7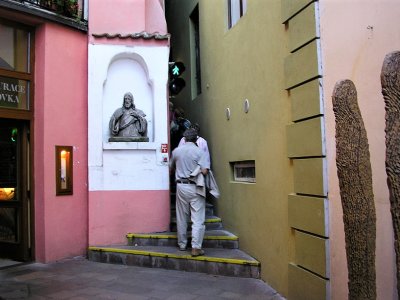 Walk along the narrowest street
To walk along "one person's street" (70 cm width), you'll have to stand in line at a pedestrian traffic lights :)
FREE
7

Vinarna Certovka Street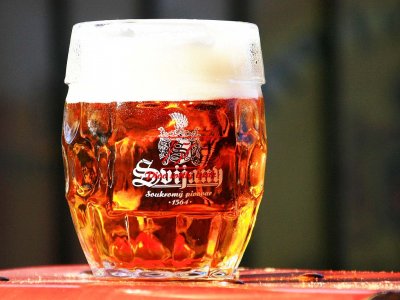 Try Svijany beer
450-year history Czech beer is listed to the best ones in the world. Prague supermarkets, restaurants and pubs offer to try the well-liked drink.
Kč23
6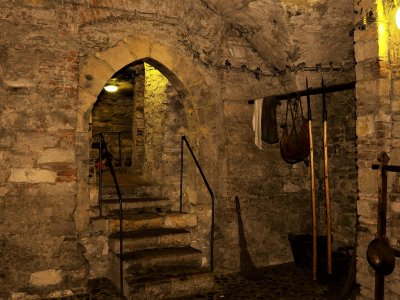 Descend into the Old City Hall underground
City hall underground keeps buildings of XIII century and one subterranean street.
Kč250
6

Old Town Hall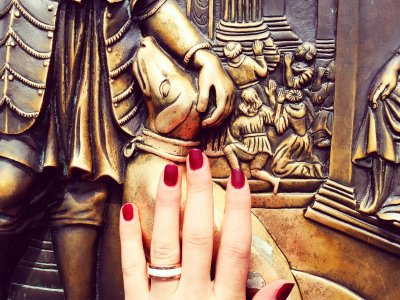 Make a wish on the Charles Bridge
On the Charles Bridge, three of 30 statues fulfill desires - they typically shine because many people touched it - you will see.
6

Charles Bridge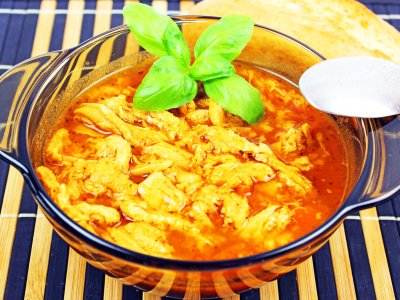 Try Drstkova soup
Drstkova is soup made from spiced tripe; it is a national honor of Czechs. All Prague restaurants serve the dish, quite often as a cream soup.
Kč50
5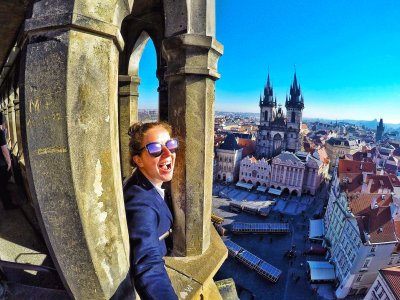 Go up to the Old Town Hall tower
The best pictures of tiled roofs of Prague are taken from the Old Town tower.
Kč250
5

Old Town Hall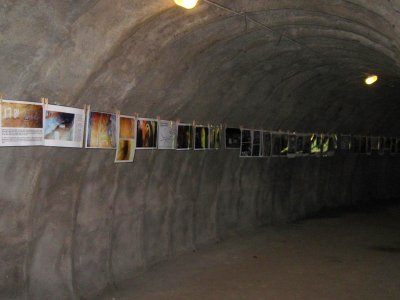 Walk along the Petrin Hill dungeons
The hill is pierced by the net of tunnels for mining. Since 2007, on weekends, the guided tours are conducted here.
5

Petrin Observation Tower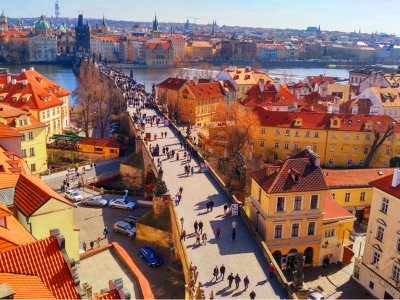 Climb the Charles bridge towers
The Lesser Town and the Old Town Bridge Towers overlook the bridge 516 meters long and the entrancing panorama of Prague.
Kč100
5

Charles Bridge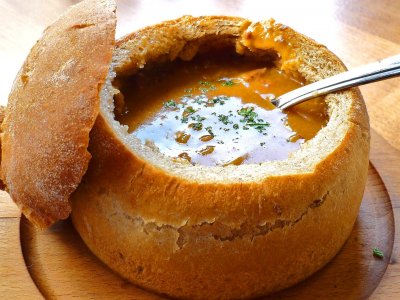 Try bramboracka
Czech potato soup with smoked meat or mushrooms is baked in a bread "pot", so you will have to eat not only soup, but also the plate.
5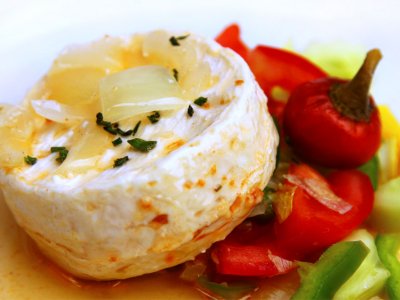 Try hermelin
Soft fat cheese is covered with white mold. They eat it raw, pickled, fried and baked.
4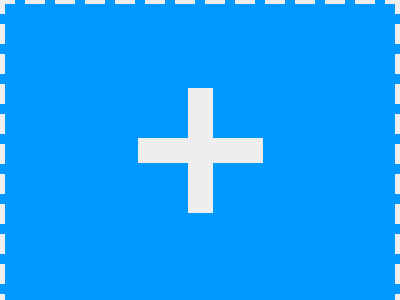 Know more things to do?
Share your ideas of what to do in Prague with other travellers — together we'll make our travellings more interesting!