15

places to visit in Prague

all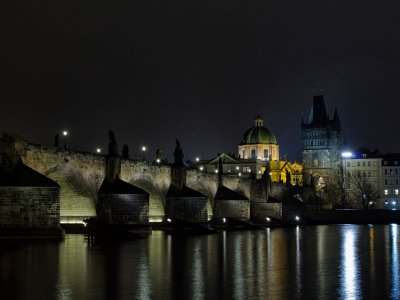 Charles Bridge
The medieval pedestrian bridge that crosses the Vltava river, is considered to be one of the most beautiful and iconic places in Prague.
44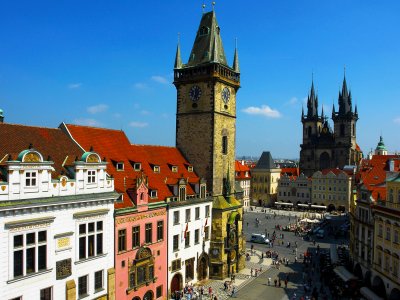 Old Town Hall
At the Old Town Hall, you can look at the Prague chimes, climb up the observation deck on the roof and visit the underground city.
26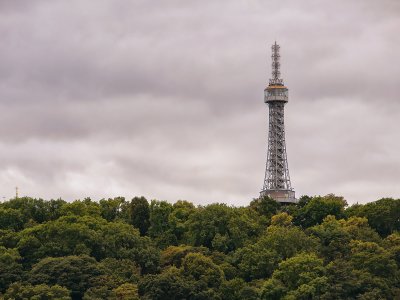 Petrin Observation Tower
It rises on the hill of the same name on the left bank of the Vltava River. This is a small copy of the Eiffel Tower. Access to 2 viewing platforms costs 120 Kč.
18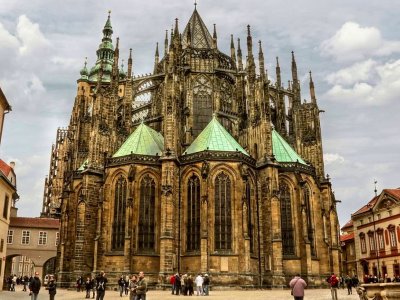 Saint Vitus Cathedral
This masterpiece of gothic art was built in the course of six centuries. It's a part of the Prague Castle complex. Now there is a residence of the archbishop.
17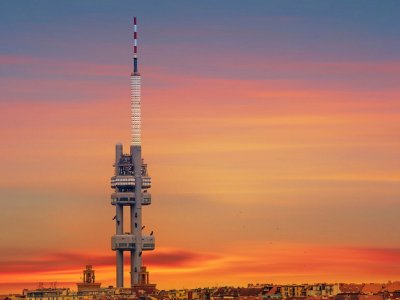 Zizkov Television Tower
This is the highest observation deck, the tallest building in the Czech Republic and the second ugliest building in the world. It's decorated with sculptures of babies.
15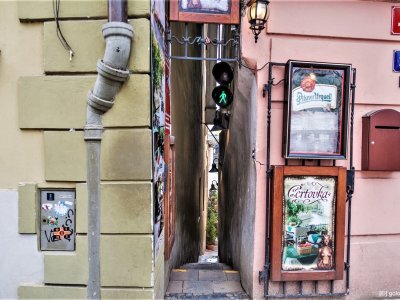 Vinarna Certovka Street
Vinarna Chertovka Street is located between two buildings not far from the Charles Bridge. It is only 70 centimeters wide.
13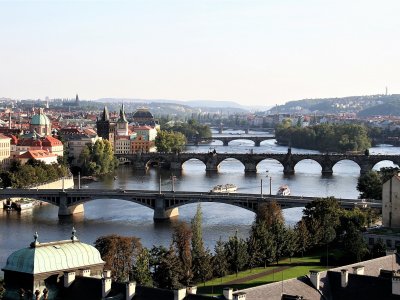 Vltava River
From the bridges over the Vltava you can see the St. Vitus Cathedral, the Old Town Hall, the other main sights of Prague. On the river there are excursion ships.
13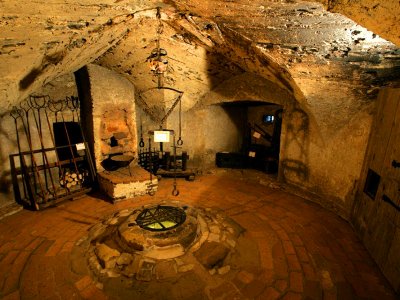 Prague Castle dungeons
The largest fortress in the Czech Republic was built in the IX century. The famous Saint Vitus Cathedral is located in the most ancient part of the city.
11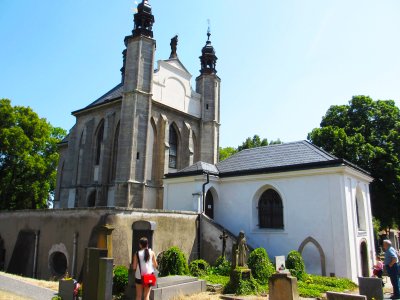 Sedlec Ossuary
The biggest ossuary of Prague. The crypt of the cathedral is decorated with 40,000 human bones.
10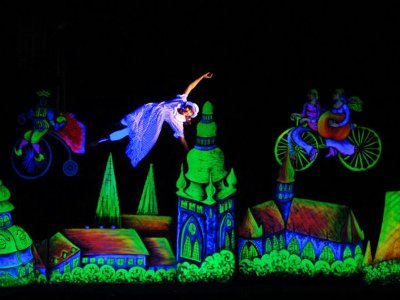 HILT black light theatre
Performances are staged here with a help of an unusual combination of shadows and fluorescent suits. Illusions and symbols are the language of the actors of this theater.
7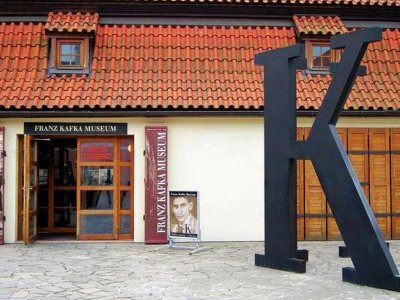 Franz Kafka museum
The museum, dedicated to the creative career and the life path of an outstanding Austrian writer, works in the historical district of the city, from 10:00 to 18:00.
7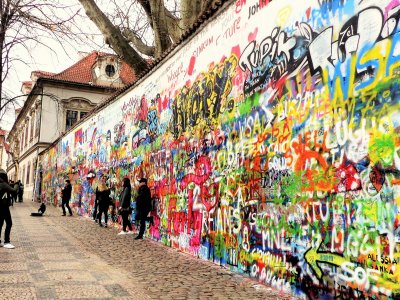 Lennon Wall
The wall painted with portraits of John Lennon and phrases from the Beatles songs, symbolizes love and peace. Everyone can leave a graffiti here.
6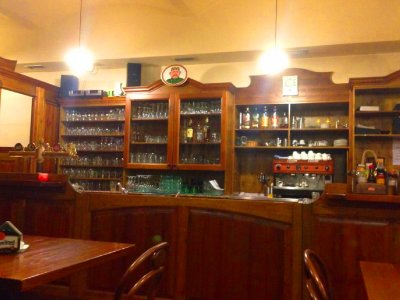 Restaurant U Svejku
There are delicious beer and large portions of traditional Czech dishes surrounded by wooden furniture and images of the brave soldier Svejk.
5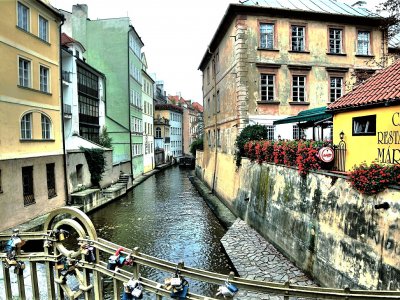 Kampa Island
The island is separated from the mainland by a narrow artificial channel. Here are the wall of John Lennon, the narrowest street in Prague and a gallery of contemporary art.
5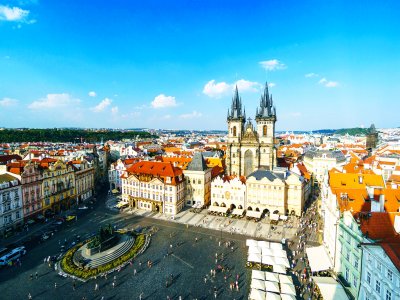 Old Time Square
The central square of Prague, where the town hall with an astronomical clock is located and christmas market are held.
3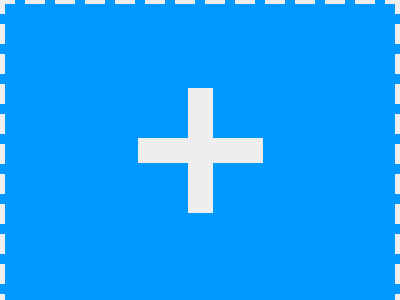 Know more places to visit?
Share your ideas of what to see in Prague with other travellers — together we'll make our travellings much more interesting!