Pay a visit to Sherlock Holmes
#3 of 6 things to do in London
The house on Backer Street, 221b is decorated with a blue plaque: here, it tells, Sherlock Holmes, consulting detective, had lived since 1881 to 1904. This is how british traditionalism meets british sence of humour.

In the museum you will find Sherlock's rooms with his pipe, his hat, violin and other things from Conan Doyle's stories. Also here are Dr. Watson's room with his medical literature and Mrs. Hudson's room, and Mrs. Hudson meets visitors by herself.

Also you may take photos and videos and buy souvenirs.
Where to do?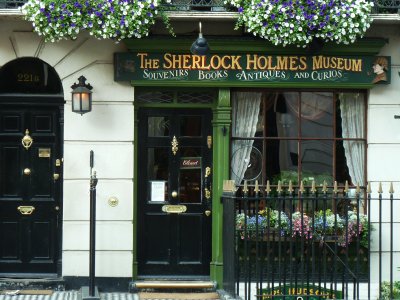 Sherlock Holmes Museum
In a famouse house on Baker street there is the Sherlock Holmes Museum, and it`s interior absolutely imitates interiors from Sir Arthur Conan Doyle`s stories.
10
London
How much?
£15 for adult and £10 for children.