Buckingham Palace
#2 of 6 places to visit in London
Queen Victoria chose Buckingham Palace as the main royal residence, and her the gorgeous monument in front of the palace reminds us about it.

The Palace includes 775 rooms and the largest London private garden.
Things to do here
1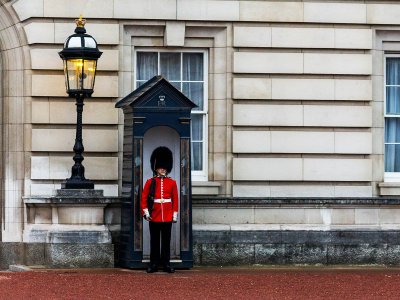 Ajax
Make british guard laugh
British royal guardsmen in Buckingham Palace are famous for their fancy bear hats and their "keep calm" super-power.
How much:

free
10
Buckingham Palace Guest
Share an idea!
Have an adventure or entertainment idea that we don't have yet? Share your idea with other adventure-seekers!
−
Buckingham Palace on the map
Open hours
from 9:30 am to 7:30 pm in August; from 9:30 am to 6:30 pm in September
Contacts