Adventure Rating in Zagreb
TOP-6 adventure's step-by-step
recipes & lifehacks
How to visit the Plitvice Lakes in Zagreb
How to bring your exhibit to the Museum of Broken Relationships in Zagreb
How to climb to the Gornji Grad on the funicular in Zagreb
How to try Ožujsko beer in Zagreb
How to try Croatian sausages in Zagreb
How to taste the Licitar heart in Zagreb
6 things to doin Zagreb
Take local guide
You can visit this place in one of our tours.
Choose
Unique Plitvice Lakes National Park is located in the centre of Croatia. The fairytale beauty of waterfalls and lakes, rich flora and fauna attracts travellers from all over the world.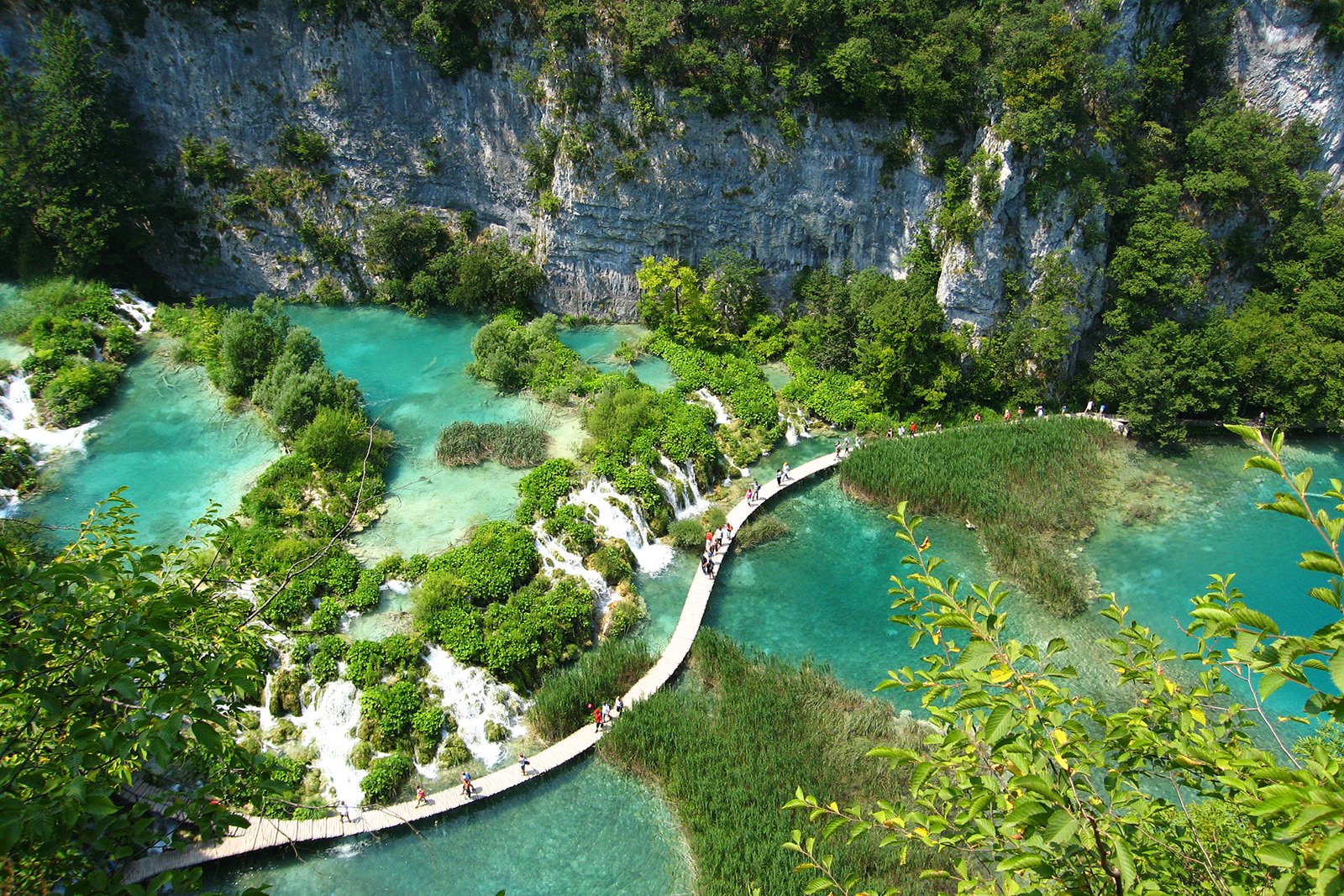 History of Plitvice Lakes
Plitvice Lakes National Park is the oldest and the most popular national park in Croatia. It was mentioned as far back as in church records of the late XVIII century. In the middle of previous century this place as a territory of exceptional natural beauty was declared a national park. In 1958 footpaths were made and the park was opened to the visitors. In 1991 during the Yugoslav Wars, the warfare took place here. By now the park is completely cleared of mines. The uniquness of the park is acknowledged on a world-wide basis - Plitvice Lakes National Park is added to the UNESCO World Heritage register.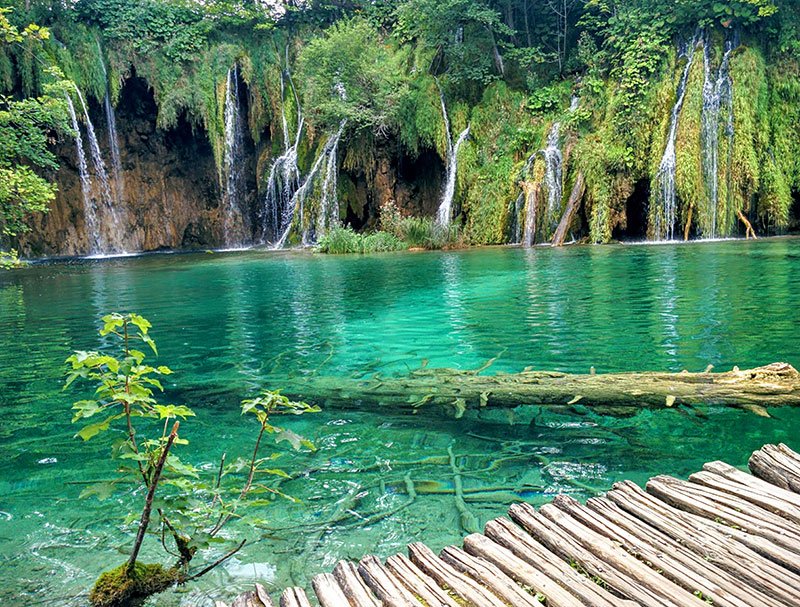 Фото: Плитвицкие озера, © kiwiroberson
There was a time when the Korana discharges itself through limestone. The river has been carving its way through limestone for a great while forming natural dams, mysterious caves, gorgeous waterfalls and turquois water lakes. Now Plitvice Lakes National Park occupies the territory of about 30 hectares where 16 fabulous lakes are situated. The lakes are connected by the chain of fairytale waterfalls among which there is one that is 70 meters high. The waterbodies are surrounded by forests with wild animals. Plitvice Lakes National Park keeps special environment where animals and birds have been existing for a long time.
What to do in Plitvice Lakes National Park
The park welcomes its visitors all year round. In winter the waterfalls turnes into gorgeous ice cascades and in summer you can watch fish swimming in clear water of the lakes. As a rule it takes visitors 5-6 hours to walk around the park. Here they offer some walk itineraries. There two entrances in Plitvice Lakes National Park - up and down (ST1 и ST2). The most fascinating itineraries starts from entrance ST2.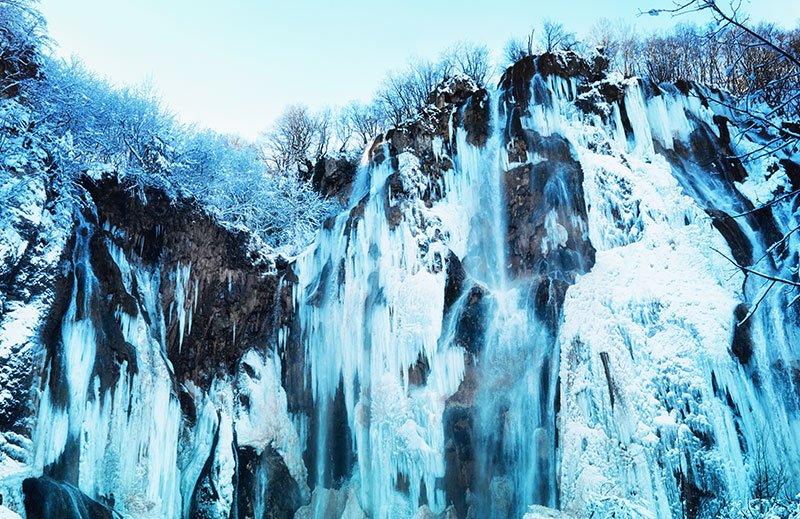 Photo: Ice cascades, © Tomislav Marunica
Photo: Autumn in Plitvice Lakes National Park, © Jesús Sánchez-Bermejo Ramos
Parking is fee-paying (5 kunas) ($1.11) per hour. Even in summer it can be quite cold here, so put on warm and comfortable clothes. Not to get lack of energy to explore all the grandeur of park's nature, grab water and snack with you.
Photo: Plitvice Lakes, © Rosa Amato
How to get to Plitvice Lakes National Park
You can get to Plitvice Lakes National Park by your own car, public transport or together with an excursion group. The distance from Dubrovnik to Plitvice Lakes National Park is 454 kilometers, from Split - 256 kilometers and from Zagreb - 134 kilometers. The price of a one-day ticketd depends on the day of the visit. During peak periods, from July, 1 till August, 31, the price is the highest - 180 kunas (about $29). Fee for students and children is lower, for children under 7 years old the entrance is free. The price includes motor boat riding around Lake Kozjak, panoramic train riding, insurance and VAT.
Things to do here
1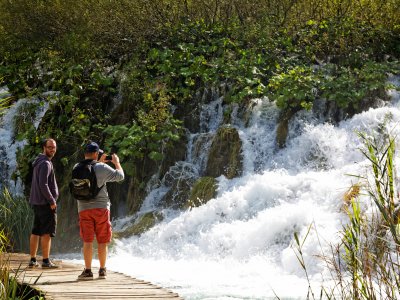 Visit the Plitvice Lakes
If you go to Croatia you should definitely visit Plitvice Lakes National Park - actually the main nature sight of Croatia.
HRK 55
60 Know more things to do?
Share your ideas of what to do in Zagreb with other travellers — together we'll make our travellings more interesting!
Plitvice Lakes National Park on the map
Location: Zagreb, Croatia
Open hours
Daily from 8 am till 6 pm