Go on an exciting journey by vintage train Kuranda Scenic Railway along a scenic route. Thus, you could see the beautiful village Kuranda.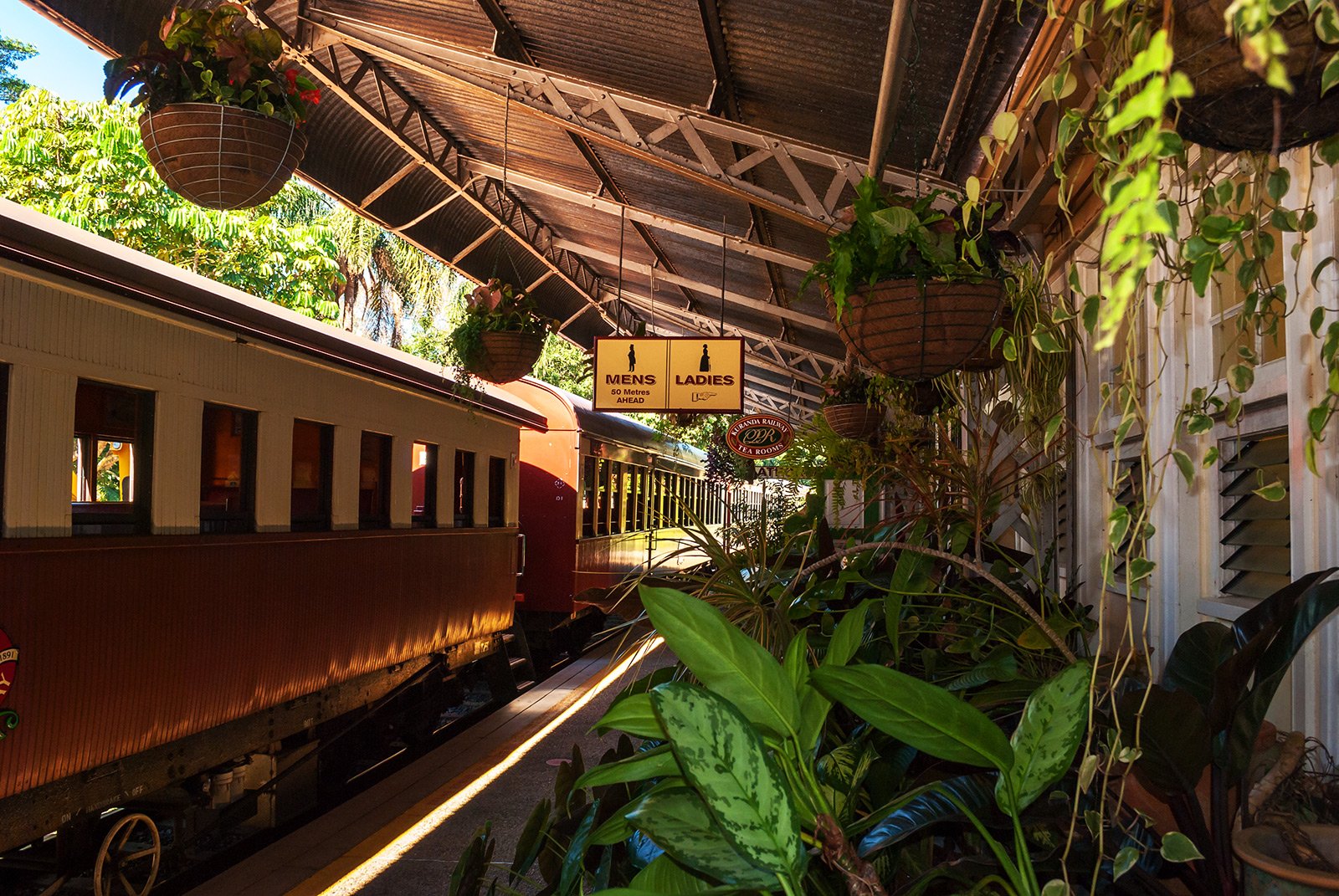 To take a drive along the famous route you will need to select a popular destination Cairns - Kuranda. Vintage train Kuranda Scenic Railway departs from the Cairns Railway Station and follows to a small beautiful village in the rainforest called Kuranda.

The modern train station was built in 1915, but originally the railway connected Cairns with Herberton. And it was only in 1891 that a railway line was built through the famous Kuranda.

The railway leads through numerous tunnels and huge gorges, past picturesque waterfalls and high cliffs. The trip from Cairns to Kuranda takes about two hours, and all this time you can admire the breathtaking scenery from the windows of the train.

One-way ticket in Heritage Class costs $ 50 for an adult, $ 25 for a child, $ 125 for a family.

One-way ticket in Gold Class costs $ 99 for an adult, $ 74 for a child, $ 321 for a family.

One-way ticket in Royale Class (for groups of 15 people) costs $ 73 for an adult, $ 48 for a child, $ 217 for a family.
Things to do here
1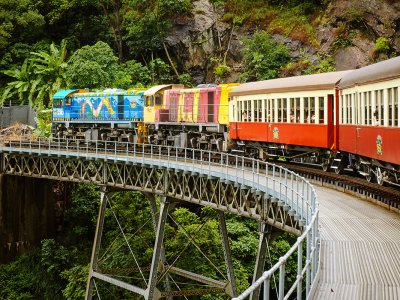 Take a journey through the tropical forest on an old-fashioned train
The journey through the rainforest, surrounded by mountains, is a sheer pleasure.
AU$50
6 Know more things to do?
Share your ideas of what to do in Cairns with other travellers — together we'll make our travellings more interesting!
Cairns Railway Station on the map
Location: 126-144 Bunda Street, Cairns City QLD
Open hours
the train from Cairns to Kuranda departs daily (except Christmas time) at 8:30 am and 9:30 am. The return journey starts at 2:00 pm and 3:30 pm.
Contacts
Phone: +61 7 4036 9333