Take a dip in the waterfall Richtis
Place: Richtis waterfall on Crete, Greece
Luxury Richtis waterfall that makes a small "bath", where you can swim, it is in one of the most beautiful places of Crete - Richtis gorge. It is located near the village of Exo Mouliana. You can get to the waterfall in two ways - either from the village, or going down to the Richtis beach. In the latter case, the road to the waterfall will be more difficult, but faster.
Richtis waterfall on the map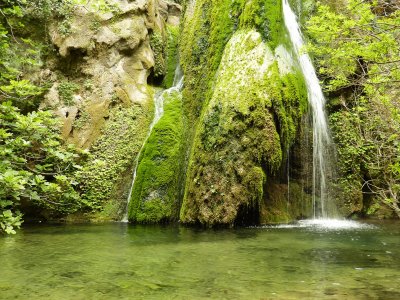 Richtis waterfall
Treasure of Richtis Gorge, this waterfall is considered one of the most beautiful in Greece, but to reach it, you need to overcome a long way through the gorge.
19
Crete
More things to do on Crete
*photo credit https://wikimedia.org