31

place to visit in Venezuela

allparks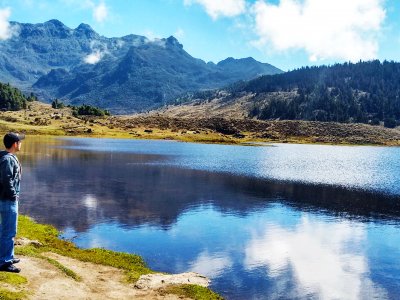 Maracaibo Lake in Maracaibo
The biggest lake in South America - its north side is shallow, and south side reaches 250-meter depth. Shores of the lake are boggy.
12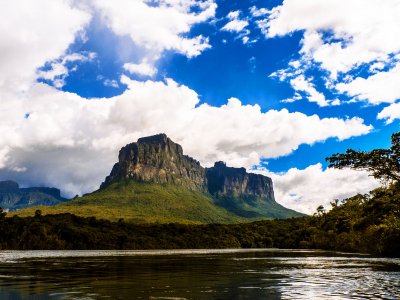 Canaima National Park in Caracas
30 000-square-kilometer park is located in south east part of Venezuela. It's known for the world highest Angel Falls and unique tepui mountains. You can get here by airplane from Caracas. In the park you'll find palm huts to stay overnight.
2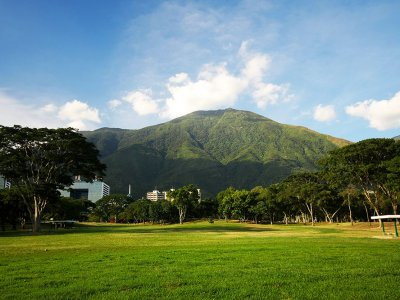 El Avila National Park in Caracas
The park occupying about 200 square kilometers is located in the northern part of Venezuela. Warairarepano cable-railway is one of the main entertainments here. The park is open from 11am till 7:30pm, the price starts at Bs 60.
2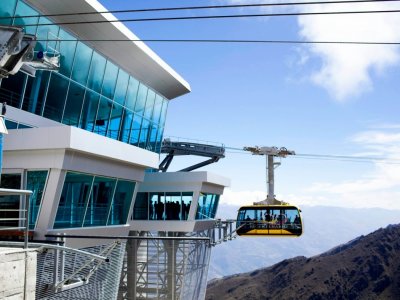 Merida cable car in Merida
It takes 2 hours to ride from base station of the cable car in Barinas area to Espejo Peak. The system functions from Wednesday till Sunday from 8am till 1pm. Price - $50.
2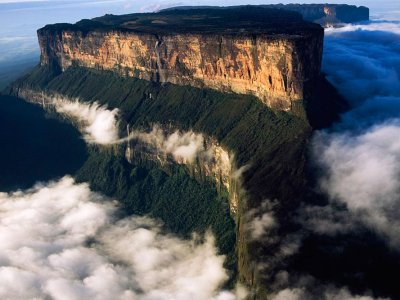 Mount Roraima in Caracas
The table-top mountain stands on the territories of three countries - Brazil, Guyana and Venezuela. Its height reaches 2810 meters. You can find it in the southeastern corner of Canaima National Park.
2

Orinoco delta in Maturin
It is placed in east Venezuela and branches into 60 canals and 40 tributaries. The delta occupies 41 000-kilometer territory and is inhabited by Indians Warao. The way to here takes 2 hours by car from Maturin and then 1 hour by a motorboat.
2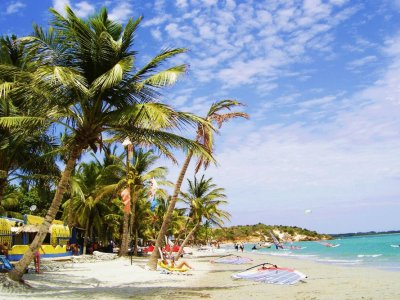 Margarita Island in Caracas
The island in the Caribbean Sea. You can get here for 40 minutes by plane from Caracas to the airport in Porlamar. El Yaque beach in the island is one of the best spot in the world for windsurfing and kiting.
2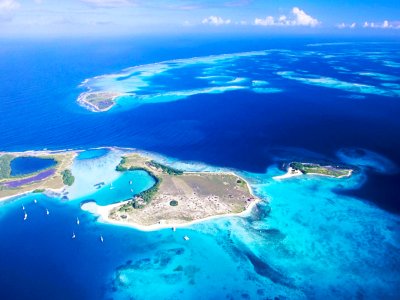 Los Roques archipelago in Caracas
Archipelago is placed 160 kilometers from Venezuela mainland. It consists of 350 islands and reefs. You can get here by plane from Caracas or Margarita island.
2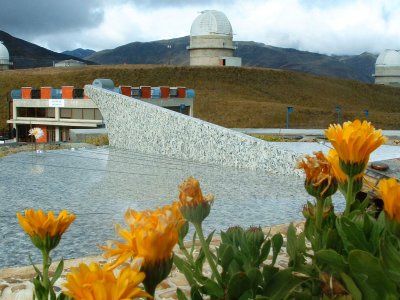 Llano del Hato National Astronomical Observatory in Merida
The observatory is located 50 kilometers north-eastward from Merida. Take a bus in Merida to get here. It is open from 3pm till 7pm. Entrance fee starts at 30 Bs.
0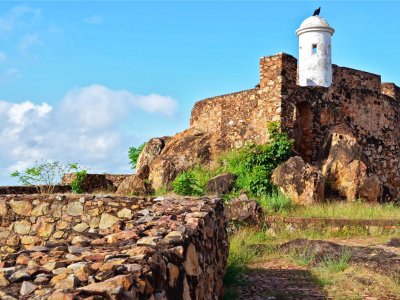 Fortin El Zamuro in Ciudad Bolivar
The fort is placed on the highest hill in the city - the view of old town is beautiful. It is open from Tuesday till Saturday 9am-5pm, on Sunday 8:30am-4pm. The entrance is from Paseo Heres.
0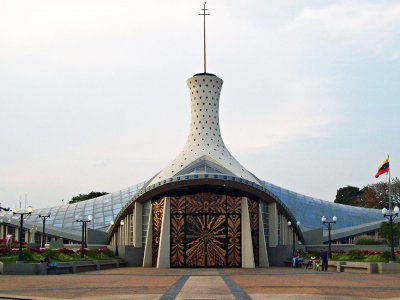 Barquisimeto Cathedral in Barquisimeto
Cathedral made in shape of upside-down flower is considered to be an object of modern art. It stands on Avenida Venezuela between Avenida Simón Rodríguez and Calle 30.
0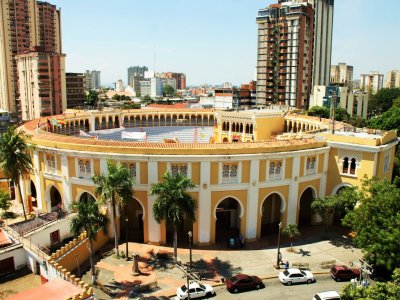 Maestranza Cesar Giron in Maracay
The bullring constructed in 1933 can seat up to 7000 spectators. Corrida normally takes place on Sundays in the afternoon.
0

Fortin Solano in Valencia
Military fort that was constructed in 1766 to defend port town Puerto Cabello. The fort is open every day except for Monday, from 8am till 6pm. Entrance is free.
0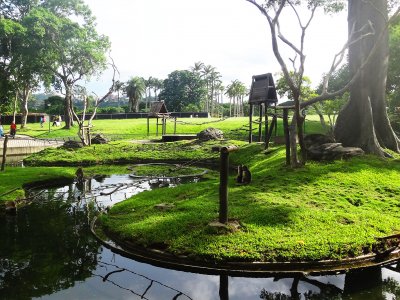 Parque del Este in Caracas
The park is situated at Miranda metro station (Line 1). There are 10 artificial lakes, small zoo and terrarium. It is opened on Monday from 5am till 9pm, on Tuesday-Sunday from 5am till 5pm.
0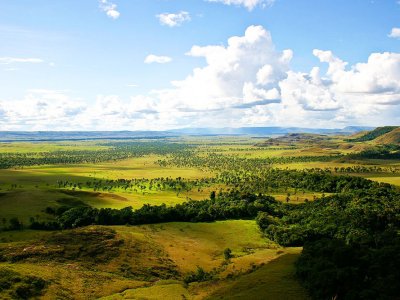 Los Llanos in Calabozo
High-grass savannah is located in the Orinoco river area. The territory is inhabited by caimans, bird hawks, anteaters. The best time for visit is from December till May.
0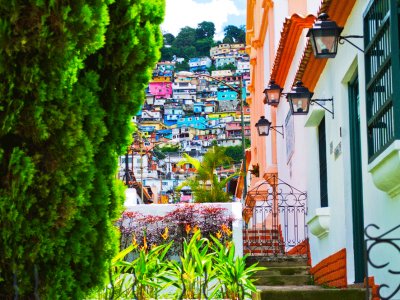 El Hatillo district in Caracas
Small town with red-roofed houses is a half-hour drive from Caracas city centre. At local market Hannsi Centro Artesanal you can buy wooden and ceramic souvenirs, Indian masks, carpets and hammocks.
0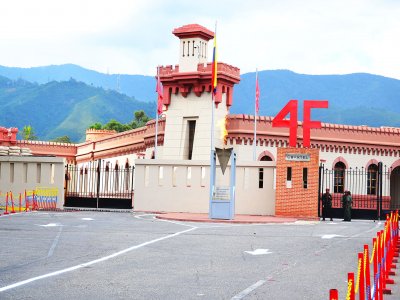 Museo Historico Militar in Caracas
Military museum where sarcophagus with Hugo Chávez body is placed. The museum is opened from Tuesday till Sunday. Every day at 4:25pm (time of the president's death) a cannon-shot is fired.
0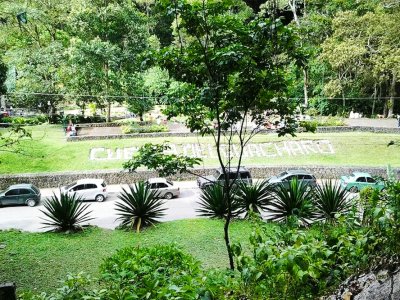 Cueva del Guácharo National Park in Cumana
The park is situated on southern slopes of Sierra-Cumana mountains. Limestone Guacharo caves with Guacharo birds are placed in its central part. Entrance fee is $8.
0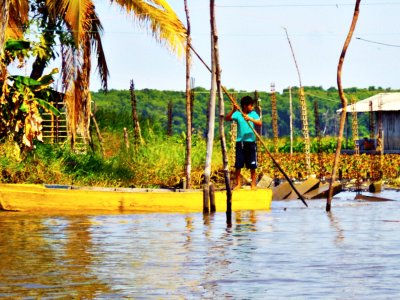 Sinamaica lagoon in Maracaibo
Lagoon is situated in the northwest of Zulia State. Indigenous Indians have been living here in stilt houses since precolonial times.
0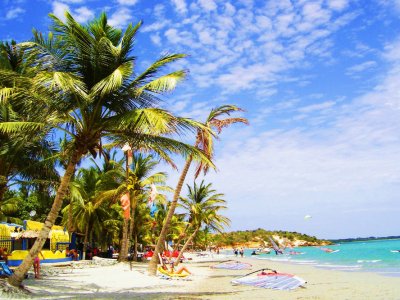 Playa El Yaque on Margarita Island
Playa El Yaque lies in south part of Margarita island; it is one of the best spots for kiting and surfing. The beach is 400 meters long and 20 meters wide. Also here you'll find bars, national cuisine restaurants and souvenir stalls.
0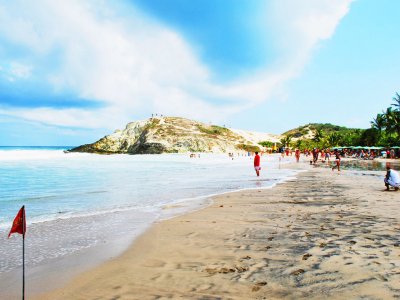 Parguito beach on Margarita Island
The beach stretches for 1 kilometer long and 20 meters wide. Waves here are pretty high and they make the beach a perfect spot for surfers and surfing competitions. In April - May sea turtles lay eggs here.
0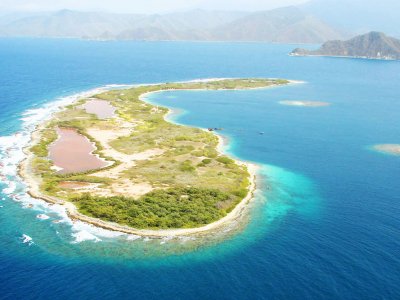 Isla Larga in Puerto Cabello
The island occupying 54 hectares is situated 15 minutes by boat from Puerto Cabello city, Quizandal beach. The main water activities here are diving and snorkeling.
0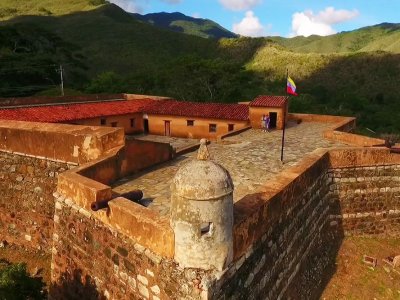 Castillo de Santa Rosa on Margarita Island
It is placed in Asuncion on Margarita island and opened daily 9am-6pm. Entrance fee is not fixed. On the observation deck you'll see a cannon and cannonballs and panoramic view.
0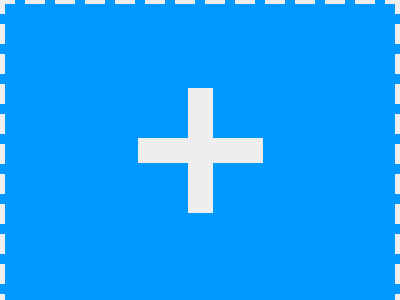 Know more places to visit?
Share your ideas of what to see in Venezuela with other travellers — together we'll make our travellings much more interesting!