13

places to visit in Caracas

allparks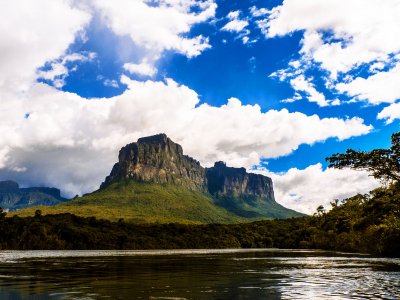 Canaima National Park
30 000-square-kilometer park is located in south east part of Venezuela. It's known for the world highest Angel Falls and unique tepui mountains. You can get here by airplane from Caracas. In the park you'll find palm huts to stay overnight.
2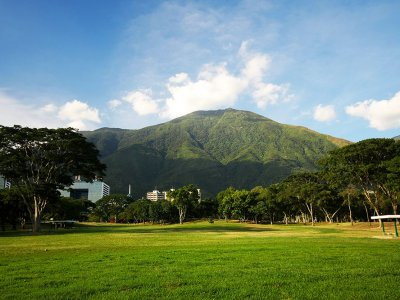 El Avila National Park
The park occupying about 200 square kilometers is located in the northern part of Venezuela. Warairarepano cable-railway is one of the main entertainments here. The park is open from 11am till 7:30pm, the price starts at Bs 60.
2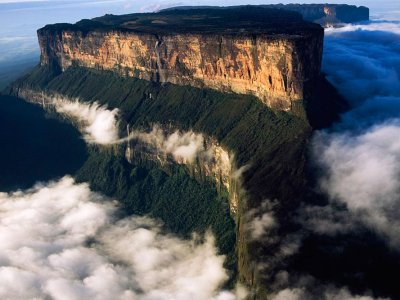 Mount Roraima
The table-top mountain stands on the territories of three countries - Brazil, Guyana and Venezuela. Its height reaches 2810 meters. You can find it in the southeastern corner of Canaima National Park.
2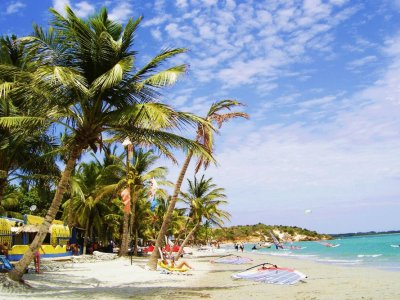 Margarita Island
The island in the Caribbean Sea. You can get here for 40 minutes by plane from Caracas to the airport in Porlamar. El Yaque beach in the island is one of the best spot in the world for windsurfing and kiting.
2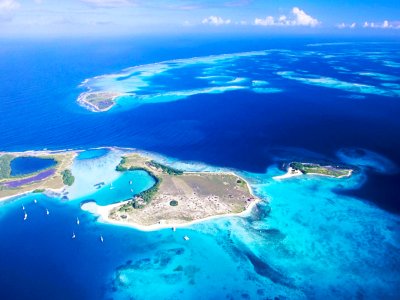 Los Roques archipelago
Archipelago is placed 160 kilometers from Venezuela mainland. It consists of 350 islands and reefs. You can get here by plane from Caracas or Margarita island.
2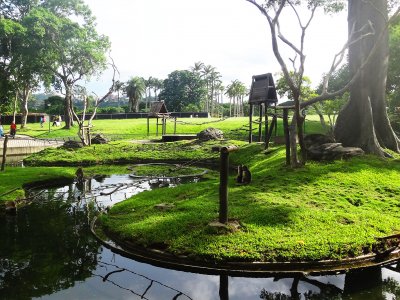 Parque del Este
The park is situated at Miranda metro station (Line 1). There are 10 artificial lakes, small zoo and terrarium. It is opened on Monday from 5am till 9pm, on Tuesday-Sunday from 5am till 5pm.
0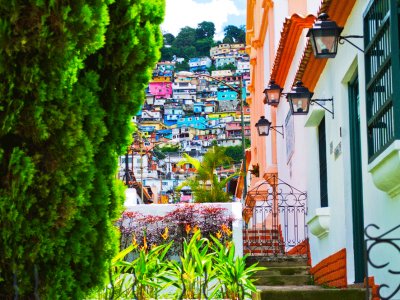 El Hatillo district
Small town with red-roofed houses is a half-hour drive from Caracas city centre. At local market Hannsi Centro Artesanal you can buy wooden and ceramic souvenirs, Indian masks, carpets and hammocks.
0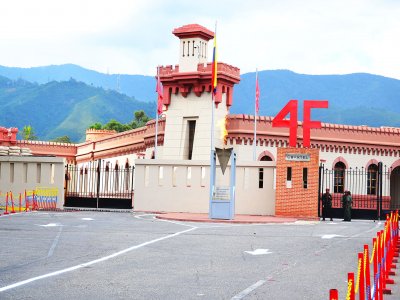 Museo Historico Militar
Military museum where sarcophagus with Hugo Chávez body is placed. The museum is opened from Tuesday till Sunday. Every day at 4:25pm (time of the president's death) a cannon-shot is fired.
0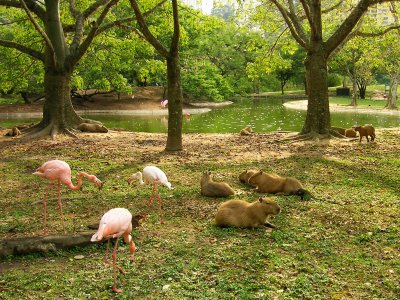 El Pinar Zoo
The zoo is aimed at keeping rare species of animals. Here it's forbidden to smoke, drink alcohol, ride a bike or skate and feed animals. The zoo is open from Tuesday till Sunday from 9am till 4pm (from 10am on Sundays). The entrance is free.
0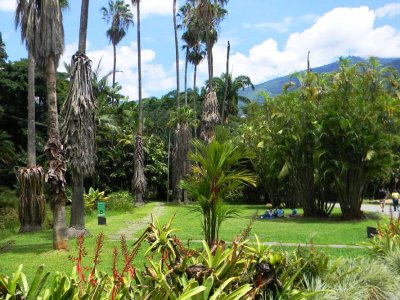 Botanical Garden
The garden is placed on the territory of the Central University of Venezuela. Here you'll find more than 2500 species of plants. It is open daily all round the year from 8:30am till 4:30pm. Entrance fee is Bs20.
0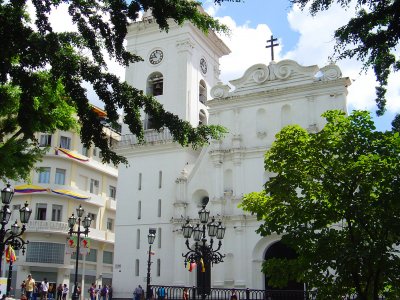 Caracas Cathedral
The cathedral stands on Bolivar Square in the centre of Caracas - 200 meters from El Silencio metro station. It's open on weekdays at 8am-11:30pm and 4pm-6pm, on weekend - 9am-12pm and 4:30pm-6pm. The entrance is free.
0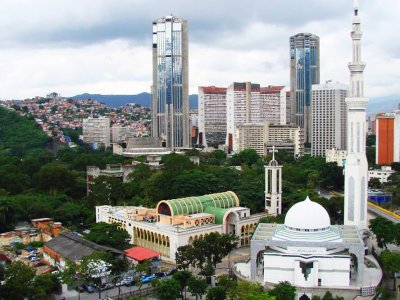 Mosque of Sheikh Ibrahim Al-Ibrahim
The second biggest mosque in Latin America is located on Real Quebrada street. The mosque occupies 5000 sq.m, its minaret is 113 meters high - the highest in Latin America.
0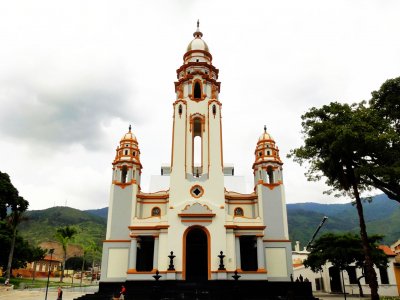 National Pantheon of Venezuela
It is a burial spot of Venezuelan national heroes. It is open every day except for Monday from 9am till 4:30pm. It is a 15-minute walk from El Silencio metro station.
0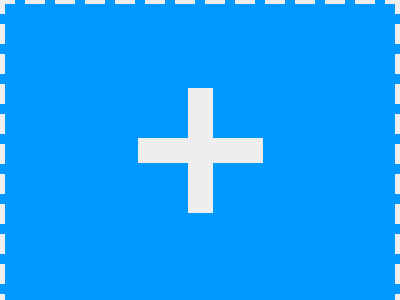 Know more places to visit?
Share your ideas of what to see in Caracas with other travellers — together we'll make our travellings much more interesting!