Oddviser
adventure's step-by-step
recipes & lifehacks
How to ride a board on volcano in Nicaragua?
How to walk inside the active volcano in Greece?
How to feed flying dogs in the jungles of Thailand?
How to cycle along the Great Wall of China?
How to swim in the famous Trevi Fountain in Rome?
How to ride a kayak along the canals of Venice?
How to walk on the roofs of skyscrapers in Dubai?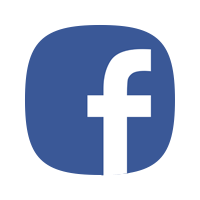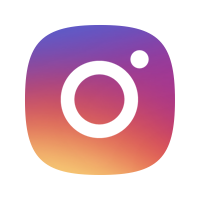 In the mine you'll find a salty chandelier and listen to live music concerts in the underground catholic church.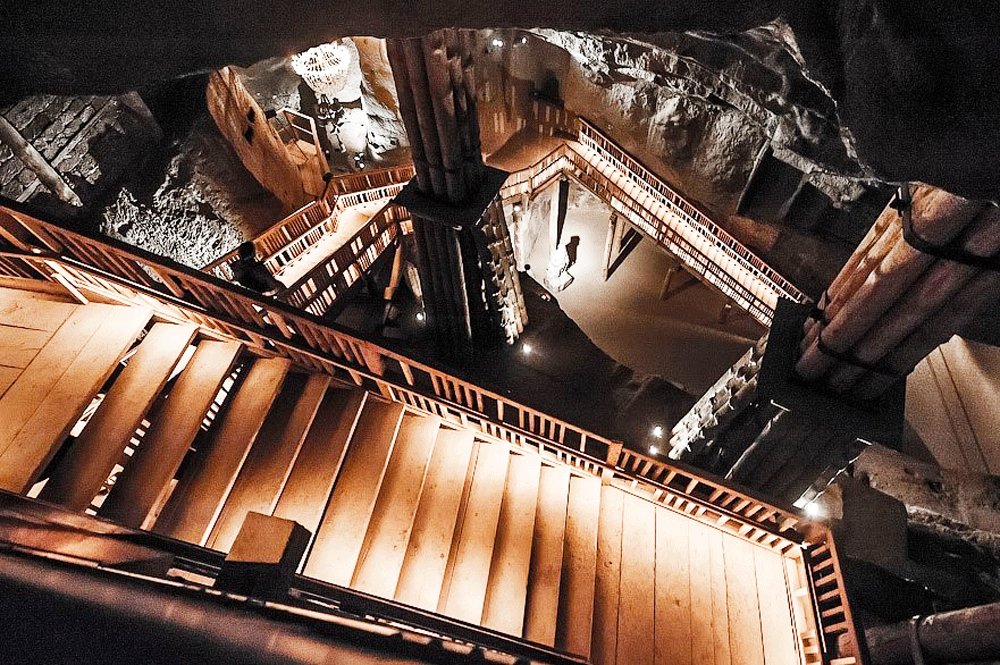 Salt extraction in Wieliczka mine used to be the main industry and pride of Poland for hundreds of years. In 700 years it became 327 meters deep and today the Eiffel Tower can be easily placed here.
The mine became the place of the world first underground hot air ballooning and bungee jump (now it's strictly forbidden!) - made into 36-meter deep Stanisіawa Staszica chamber.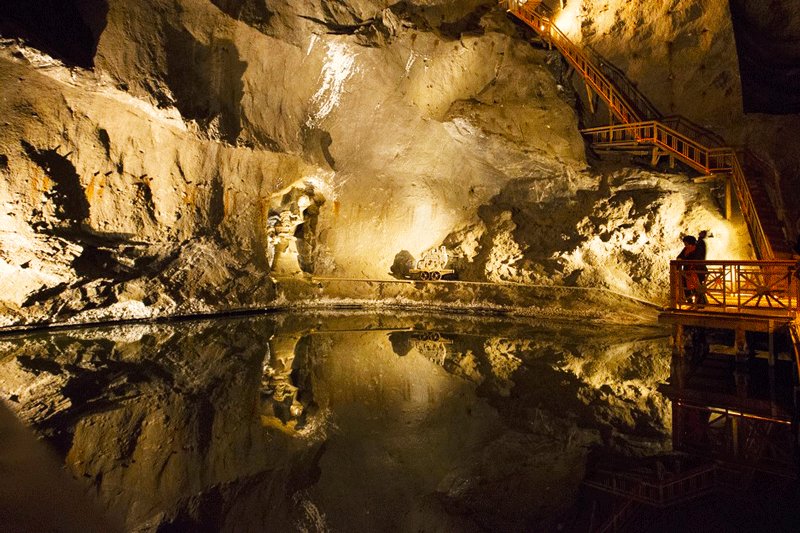 Photo: There are several salt lakes in the mine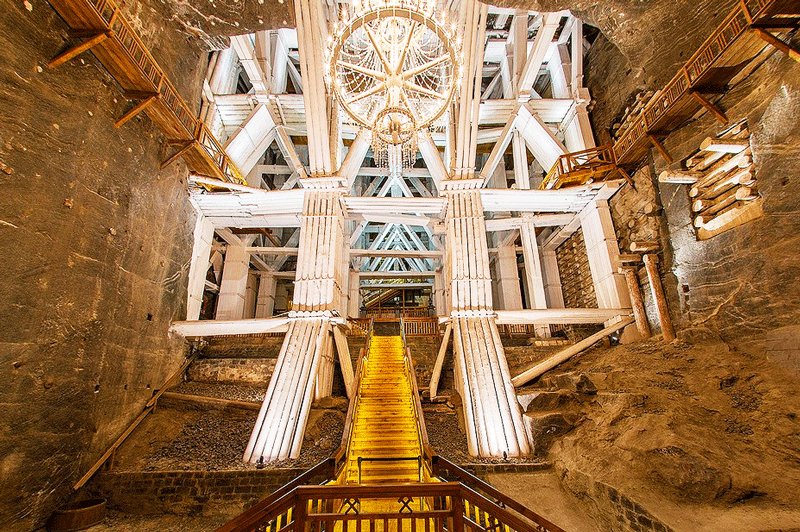 Photo: Chandelier from salt crystals © Darek | Flickr
How to do?
1. Wieliczka is located 10 kilometers from the centre of Krakow. You can get here by car (there is a parking lot that is free of charge near the mine) taking E40 highway or by city train from the main railway station of Krakow to Wieliczka Rynek Kopalnia station. Look up the timetable
here
. Buy a ticket at the ticket desk and ask when the excursion group with a guide that speaks a language you need depart. The touristic itinerary starts at Szyb (shaft) Danilowicza and that is 3 kilometers of curving corridors and stairs - another 197 kilometers are closed.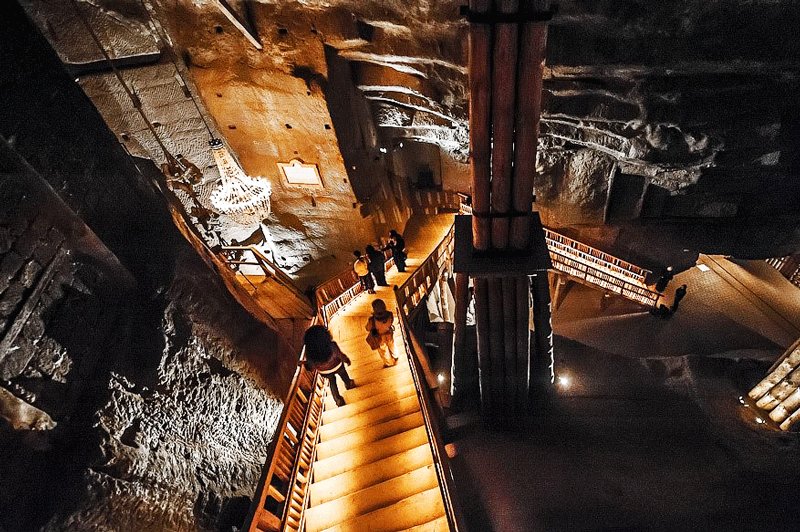 Photo: You have to pass 800 steps
2. In Wieliczka there is the only one in Europe underground catholic church at a depth of 101 meters made of salt - wedding services and live music concerts take place here. Chandeliers, bas-relieves on the walls and Saint John Paul II statue - everything made of salt (you can lick wall or any object just to make sure).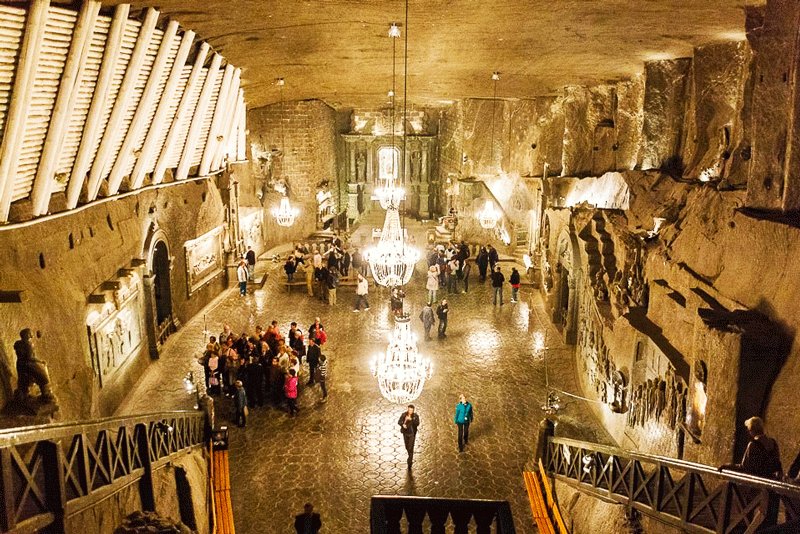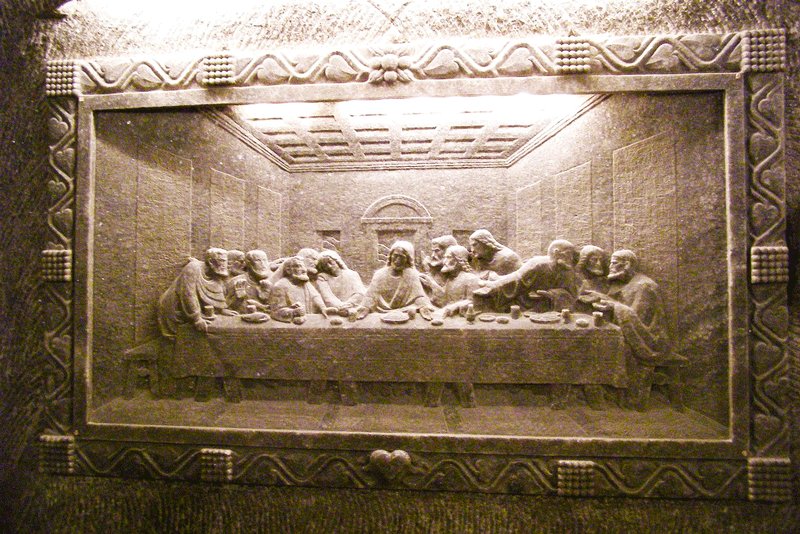 Photo: "The Last Supper", Leonardo Da Vinci. Made of salt, © magro_kr | Flickr
3. After the excursion, come into the monastery canteen and buy a desk lamp made of salt in a souvenir stand. Or come into a salt cave to take salty air.
Where to do?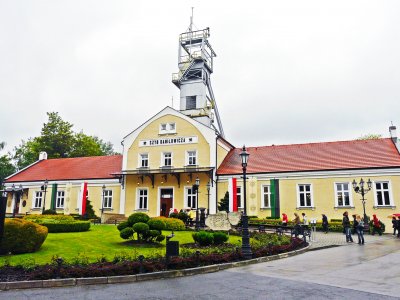 Wieliczka salt mine
700-year-old mine where salt is extracted consists of nine levels. It is almost 327 meters deep, and more than 200 kilometers long.
7
Location:
Daniłowicza 10
Open hours:
from April till October 7:30am-7:30pm, from November till March 8am-5pm
Phone:
+48 12 278 73 02
Official website:
https://www.wieliczka.ru/
When to do?
Opening hours from April, 1 till October, 31 7:30am—7:30pm, from November, 2 till March, 31 8am—5pm.
Days off: January, 1, the Easter (on Great Saturday it is open till 3:30pm), November, 1, December, 24 and 25.
December, 31 - half-time working day till 4pm.
How much?
Entry ticket + guide service:
• for adults - Zl55 per person (excursion in Polish) and Zl84 per person (excursion in a foreign language)
• for pupils and students under 26 - Zl39 per person (in Polish) and Zl64 per person (in a foreign language)
• for family (2 adults + 2 children) - Zl149 per person (in Polish) and Zl232 per person (in a foreign language).

At the beginning of May, in June and August the price is Zl4-6 higher.

For children under 4 the entrance is free.

Shooting is Zl10.
Tips and hints
• take warm clothes - the temperature is rarely over 16 degrees in the mine
• put on comfortable footwear - 800 steps are ahead
• smoking is not allowed in the mine
• at the beginning of the way you'll find an ATM and a currency exchange booth (open from 9am till 5pm).