17

things to do in Krakow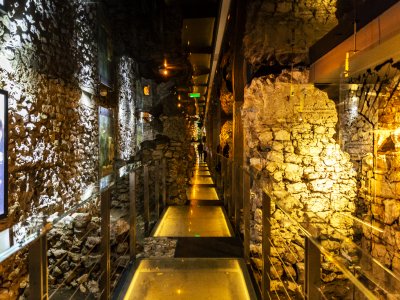 Descend to Rynek underground
Krakow's underground hides old town. Discover it by taking a walk down its streets.
zł19
6

Main Square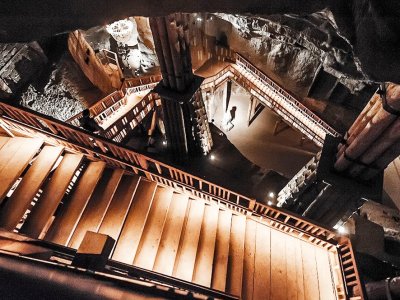 Descend into Wieliczka salt mine
In the mine you'll find a salty chandelier and listen to live music concerts in the underground catholic church.
zł84
5

Wieliczka salt mine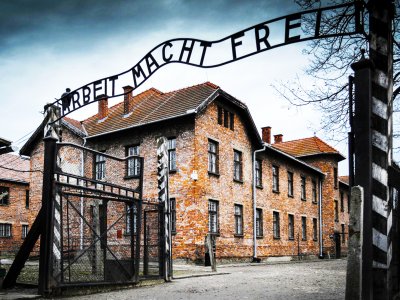 See former concentration camp
Personal belongings of killed prisoners are still here, children's drawings on the walls of barracks can still be seen.
FREE
4

Auschwitz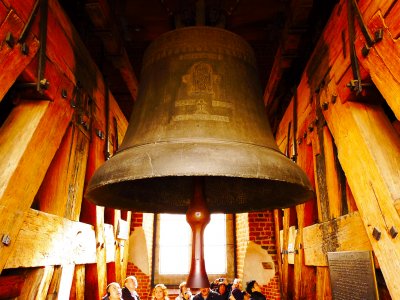 Make a wish at the Sigismund bell
Go up to the Sigismund bell tower any day from 9 am till 5 pm. To make a wish touch the bell.
zł12
3

The Wawel Cathedral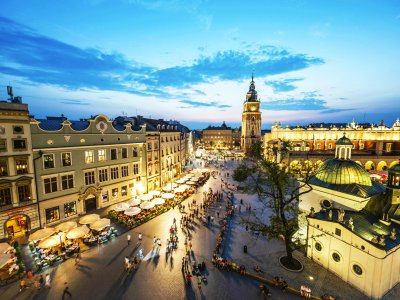 Walk down the Royal road
The main sights of Krakow are all located here, on the Royal road!
FREE
3

The Old Town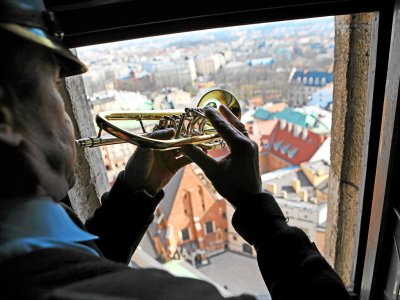 Hear St. Mary's Trumpet Call
Every hour trumpet call is heard from St. Mary's basilica tower. It used to be a warning signal, but now if you see the trumpet-player, be ready to get a great piece of luck.
FREE
2

St. Mary's Basilica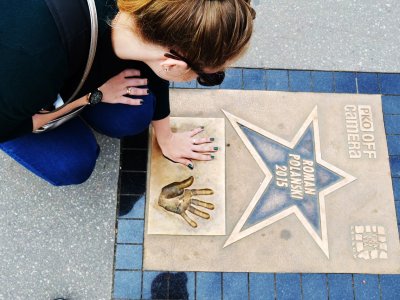 Stroll along the Walk of Fame
The Walk of Fame stretches along the Vistula. Celine Dion, Benedict Cumberbatch and Polish writers got first stars here.
FREE
2

Czerwieński Boulevard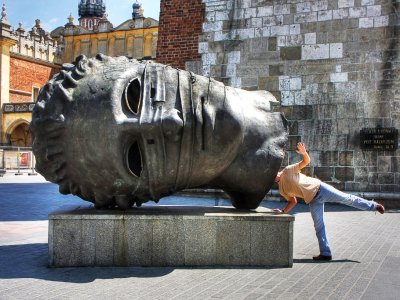 Take a picture with Eros' head
Eros Bound sculpture symbolize vehement love that blows people's mind.
FREE
2

Main Square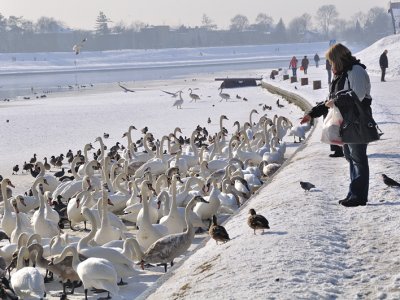 Feed swans on the bank of the Vistula
Swans and ducks don't fly away from Krakow even in winter. Come to the Vistula river to feed them.
FREE
2

The Vistula river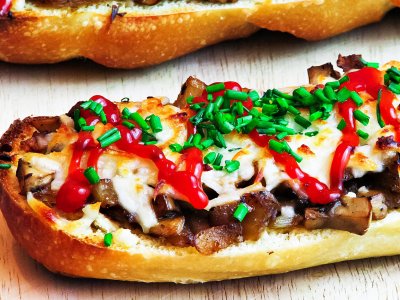 Try zapiekanka
Toasted open-faced baguette topped with mushrooms, onion and cheese. Zapiekanka vendors are all around Krakow.
zł6
2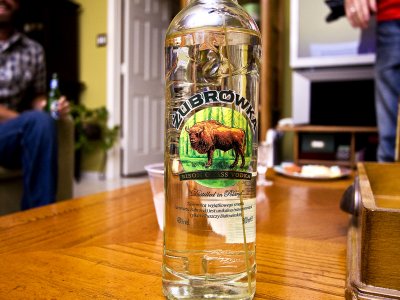 Try zubrowka
Polish vodka infused with sweet grass is available in all bars and supermarkets around Krakow. Different colours of the infused drink make different flavours.
1

Go up to the Sigismund tower
From this point you can see the whole city. You can go up here every day from 9 am till 5 pm, on Sunday - from 12:30.
zł12
1

The Wawel Cathedral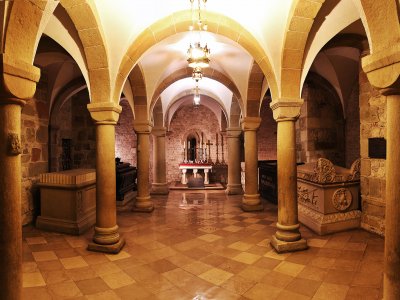 Descend to Polish kings burial vault
In St. Leonard's Crypt under the Wawel Cathedral kings and historic figures of Poland are buried.
zł11
1

The Wawel Cathedral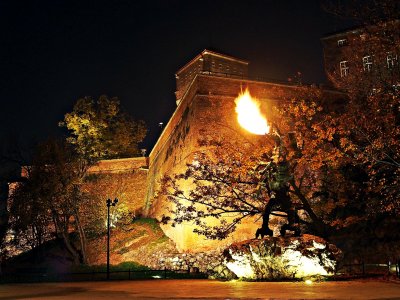 See the Wawel Dragon breathing fire
The Dragon statue breathes fire every 5 minutes or on order - send message with "smok" at number 7168.
FREE
1

Czerwieński Boulevard

Ride in a motor ship down the Vistula
Cruisers run from May till September (every hour starting from 9 am till the last customer - even at night).
zł20
1

The Vistula river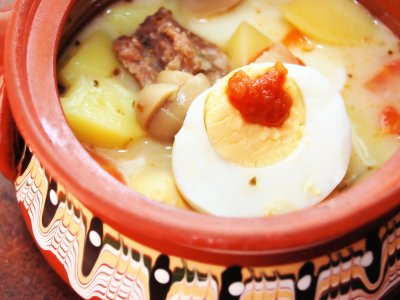 Try zurek
Polish soup zurek (or white borshch) is prepared of fermented rye flour with smoke products, egg and other ingredients on chef preference.
zł18
1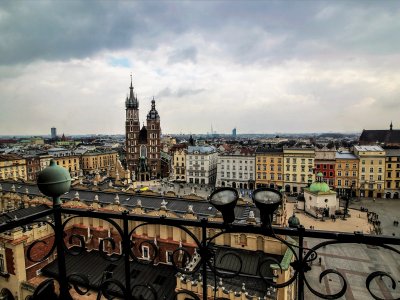 Go up to the Town Hall tower's top
You can look at the centre of Krakow from the observation deck any day you wish from 10:30 am till 6:30 pm.
zł9
1

Town Hall tower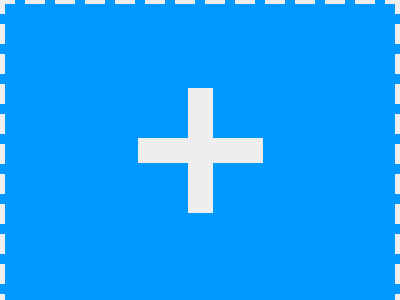 Know more things to do?
Share your ideas of what to do in Krakow with other travellers — together we'll make our travellings more interesting!