Forest on dead volcano is always folded in mist. Constant humidity cultivates all the variety of flora that the place is famous for.
Mombacho Volcano is located on the national park territory. Volcanic soil is very fruitful, that's why local flora is exceptionally rich. Red, orange, blue and violet endemic orchids grow here and this is the only place where you can find them.
Not only travellers hit the road to this place, but also plenty of animals like it. The most innocent ones are capuchin and howlers monkeys.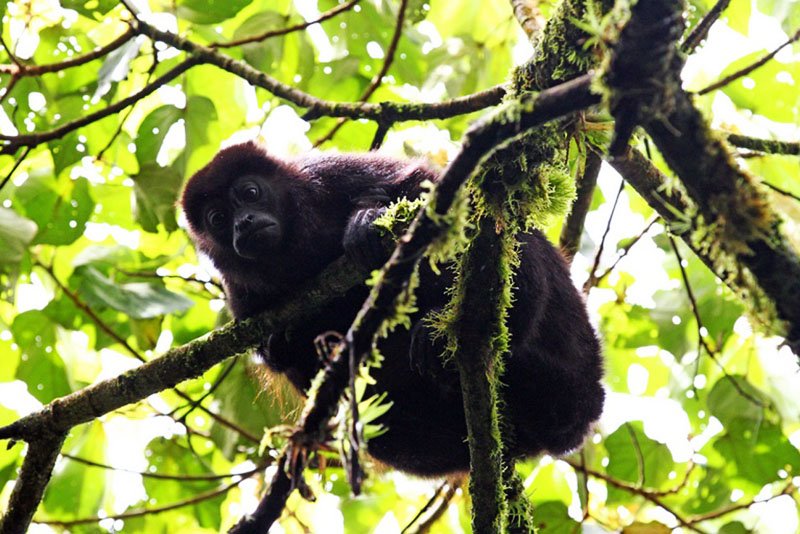 Photo: Howler monkey, © Robert Payne
Just right here, among thick misty trees you can find about 160 types of birds, snakes and rare lizards - rare for the world, but not for Nicaragua.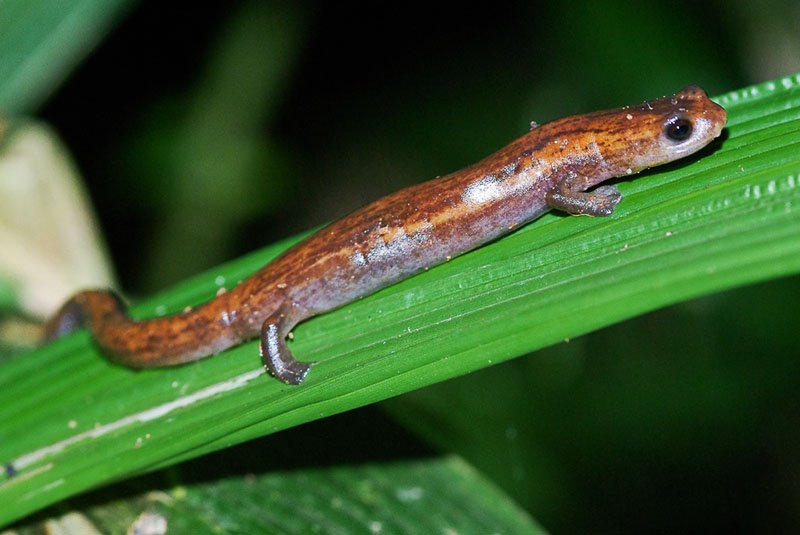 Photo: Mombacho endemic salamander, © d_smets
In the forest you'll see a lot of fumarole holes from which smoke billowing. You can even put you hand close to the hole and feel the hot steam.
Despite the fact that the trees are immersed in the mist, you should really try hard to get lost here - there are paths full of turns and twists leading to the top. In some places you'll find wooden stairs. From the top of the mountain you can admire the beauty of the Pacific Ocean coast, lake and nearby volcanoes.
Things to do here
2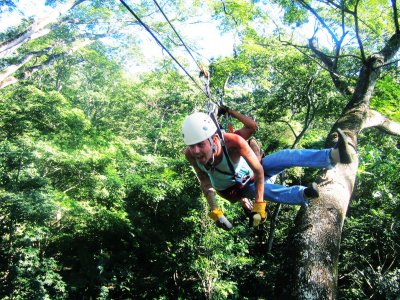 Try Mombacho zipline
Fly over the tops of the rainforest right on the dormant volcano. There are 17 platforms on it, from which you can go down a zipline.
9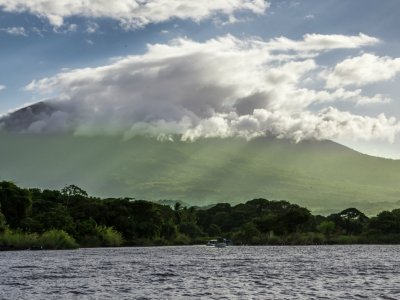 Visit Cloud forest on Mombacho volcano
The volcano is known for its dense tropical forests wreathed with a misty haze.
8 Know more things to do?
Share your ideas of what to do in Granada with other travellers — together we'll make our travellings more interesting!
Mombacho cloud forest on the map