21

place to visit in Montenegro

allfortresses

Grmožur fortress ruins in Bar
Fortress that was built by the Turks at the end of XIX century on a small island used to be a prison. Here only two prisoners were kept - those who couldn't swim.
3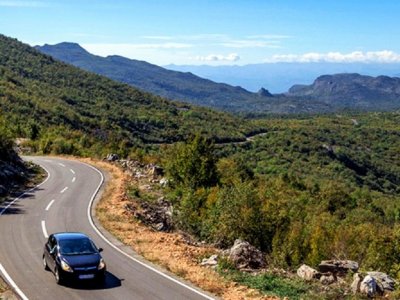 Circuit around Korita in Podgorica
The road goes through Montenegro and Albania, Prokletije mountain range, Cyevna canyon and Grlo Sokolovо gorge. The way starts in Podgorica at Keto Hotel.
2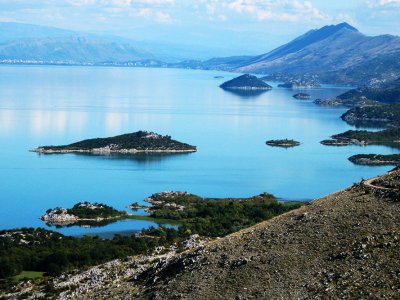 Lake Skadar in Bar
The largest natural freshwater body on the whole Balkans - the maximum depth of the lake is 8,3 meters. 6 rivers flow into it and only one flows out. The lake renews its waters 2 times over a year.
1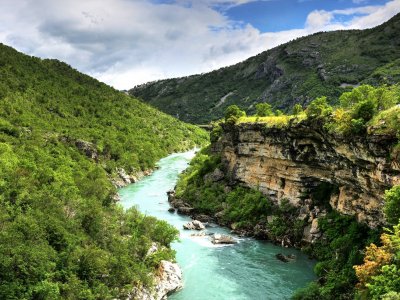 Moraca river canyon in Podgorica
Canyon on the Moraca river connects Podgorica and Kolašin. Highway at the height of 1200 meters stretches along it. The canyon is 30 kilometers long.
1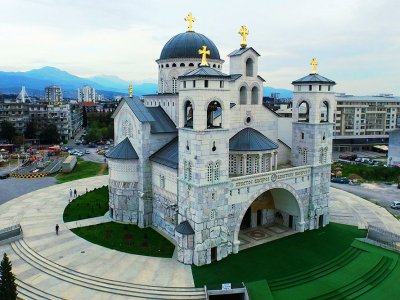 Cathedral of the Resurrection of Christ in Podgorica
White-stone cathedral is situated in the very city centre, in Momišići district. It took 20 years to construct the building that now is the biggest Orthodox church in Montenegro.
0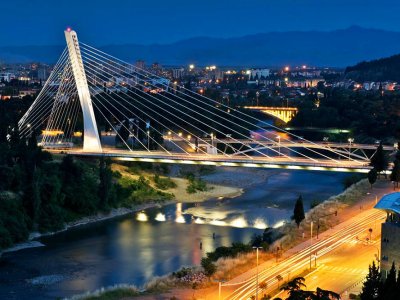 Millennium Bridge in Podgorica
A cable-stayed bridge connects old and new city over the Morača river. 7 million euros was spent to construct 173-meter-long and 60-meter-high bridge.
0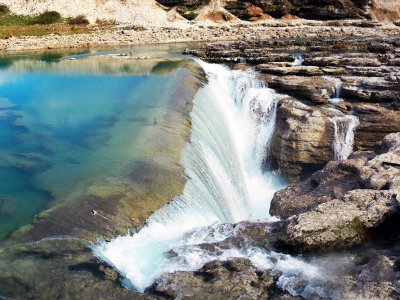 Niagara Falls in Podgorica
The waterfall is situated 7,5 kilometers from Podgorica on the Cijevna river. It's about 10 meters high. In July - August, the hottest months, the fall gets smaller, the heaviest water flow happens in spring after abundant rainfall.
0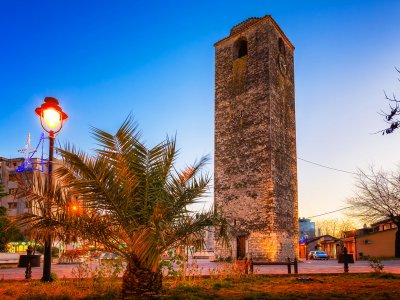 Clock Tower in Podgorica
16-meter-high clock tower survived the bombing of World War II. It ranks among architectural sights that are protected by the state. At the top of the tower there is a huge bell.
0

Besac fortress in Bar
One of the oldest military fortifications of the Ottoman Empire period. In XVII century it was severely damaged, but in 2013 the fortress became hardly the only one in Montenegro that was restored.
0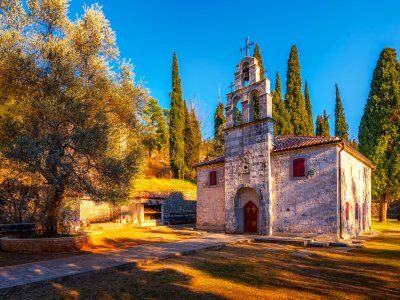 St. George Church in Podgorica
The Orthodox Church is located in the old town cemetery. It is considered to be the oldest temple in Podgorica.
0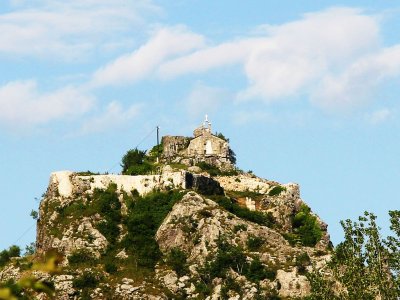 Medun in Podgorica
Medun fortress town is located 13 kilometers from Podgorica city. It was built in III BC on the top of a hill. There is a church with a bell where travellers flip a coin for luck.
0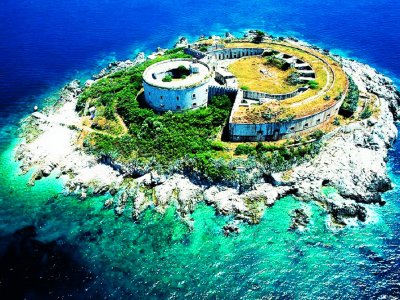 Mamula fortress island in Herceg Novi
It is placed on Montenegro-Croatia water boundary. 200-meter-in-diameter Mamula fortress is the main spot here. You can get here by boat running from Mirišta and Žanjice beaches on Lushtits's peninsula.
0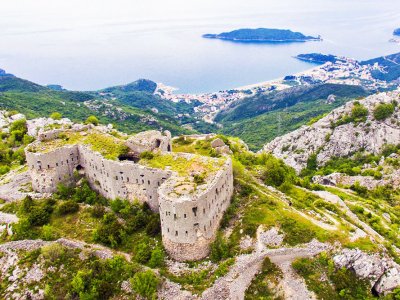 Fort Kosmač in Budva
Half-ruined fortress stands at the height of 800 meters above sea level. It consists of two floors, a basement and a courtyard. You can get here by car or by bicycle from Brajici village.
0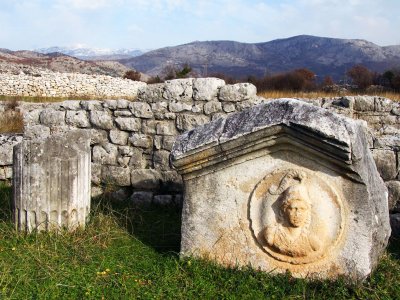 Ruins of Duklja in Podgorica
Settlement of Illyrian tribes was found in I century and ceased to exist in VII century. Now here you'll find ruins of a bridge, palaces, sarcophagus, sculptures and others. Duklja is located 3 kilometers north west from Podgorica.
0

Lake Piva in Plužine
Man-made water body is considered to be one of the largest freshwater pool in Europe. The lake is 46 kilometers long, its maximum depth is 220 meters.
0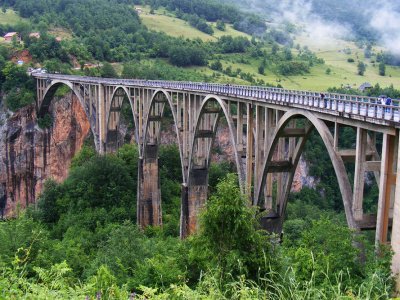 Djurdjevica Tara Bridge in Zabljak
5-arched bridge is 365 meters long and 172 meters high. You can get here by car, taxi or by excursion bus. It's better to come here in the afternoon to avoid crowds of tourists.
0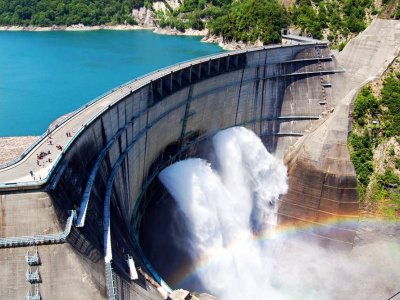 Mratinje Dam in Plužine
Mratinje Dam on the Piva river is one of the highest in Europe - it reaches up 220 meters; the dam is 30 meters thick at the bottom and 4,5 meters at the top.
0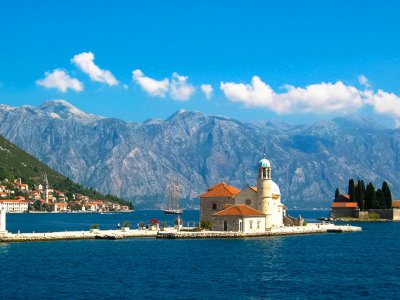 Our Lady of the Rocks in Kotor
Man-made small island that was created in 1630 after two brothers found the icon of the Holy Mother and decided to make a an island with a temple on it. You can get here by boat from Perast town.
0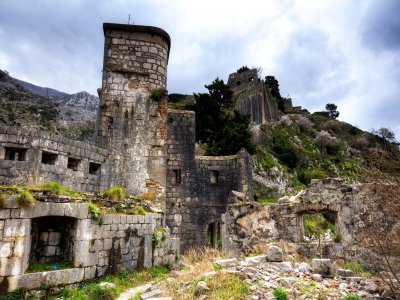 Fort of St. John in Kotor
The fortress used to defend the old town from its eastern side. It is more than 260 meters high above sea level. The walls stretches to 4,5 kilometers, their thickness is 2-16 meters and height - 20 meters.
0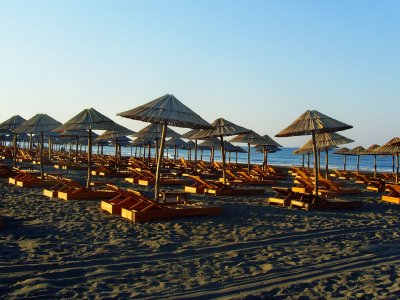 Velika Plaža in Ulcinj
The beach stretches for 13 kilometers. It is known for its finest sand with curative properties. The entrance is free, but beach facilities rent is about €5.
0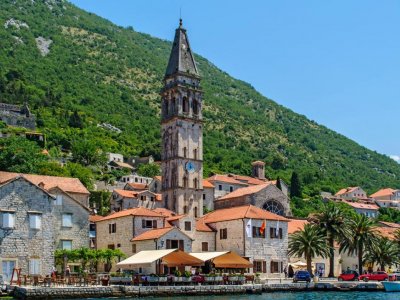 St. Nichola's Church in Kotor
The church is situated on the central square of small town Perast that is 12 kilometers from Kotor. Its 55-meter-high bell-tower make the church the highest building in the town.
0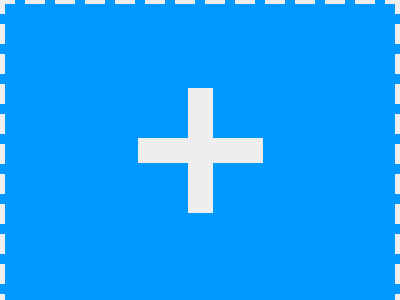 Know more places to visit?
Share your ideas of what to see in Montenegro with other travellers — together we'll make our travellings much more interesting!