The concept of this restaurant goes beyond the usual framework, but this is exactly why it attracts numerous visitors.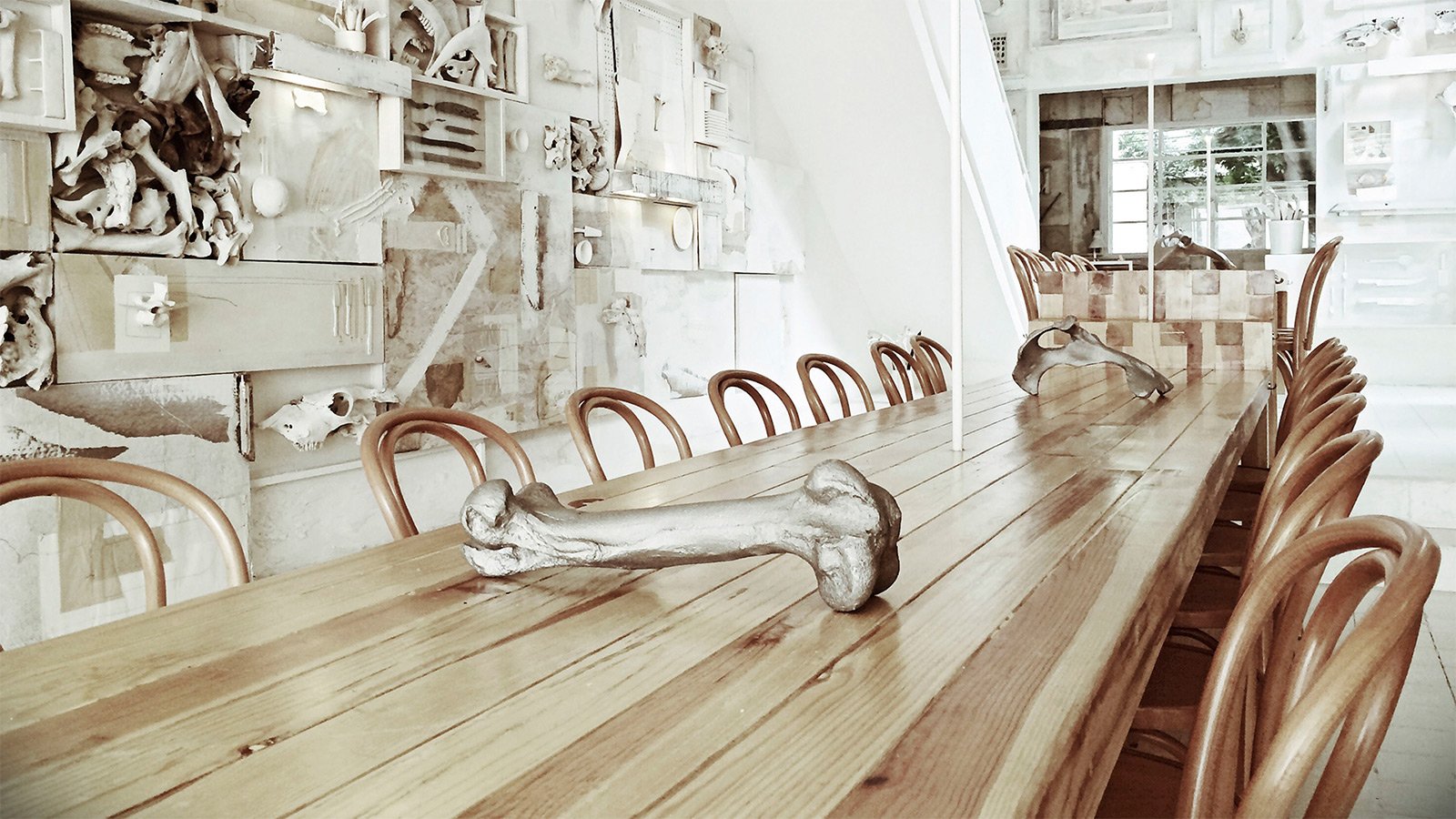 This restaurant is located in a refurbished building of the '40s. Mexican architects put their heart and soul into their work over the building. The result being a place fully embodying its name: Hueso, meaning «bone» in Spanish.

The exterior of the restaurant stands out for the white facade with a geometric pattern. The white bone above the door gives visitors a hint on a surprise awaiting for them inside.

Creative interior design leaves quite an ambiguous impression. The white color prevails: ribs, skulls, shin bones, backbones and other parts of animals' skeletons are panted in white. Also there is a variety of anatomical drawings and mosaics on the walls of the restaurant.

The corporate identity of the restaurant is thoroughly thought-out – from the business cards and personnel uniform down to the kitchen utensils and tableware covered with drawings, that resemble paleontologists' notes.

Despite the fact that the restaurant is «adorned» by ten thousand bones, the visitors are not repelled by this. There are always a lot of people at the common long table on the ground floor of the restaurant. The atmosphere is cheerful all the time.

Cold cuts platter, octopus tentacles and beet meringue cheesecake are especially popular among other dishes.
Things to do here
1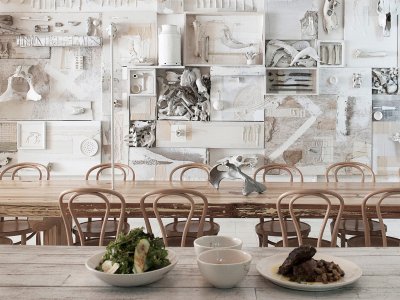 Have a dinner in the restaurant made of bones
In Hueso Restaurant you can have a delicious dinner as well as improve your knowledge of zoology.
3 Know more things to do?
Share your ideas of what to do in Guadalajara with other travellers — together we'll make our travellings more interesting!
Hueso Restaurant on the map
Location: Efrain Gonzalez Luna 2061
Open hours
Tuesday - Saturday from 8:00 pm to 12:00 am
Contacts
Phone: +52 33 3615 3591