After a plunge into the enigmatic Ik Kul Cenote in the Yucatan peninsula, you can explore the centuries-old Mayan mysteries.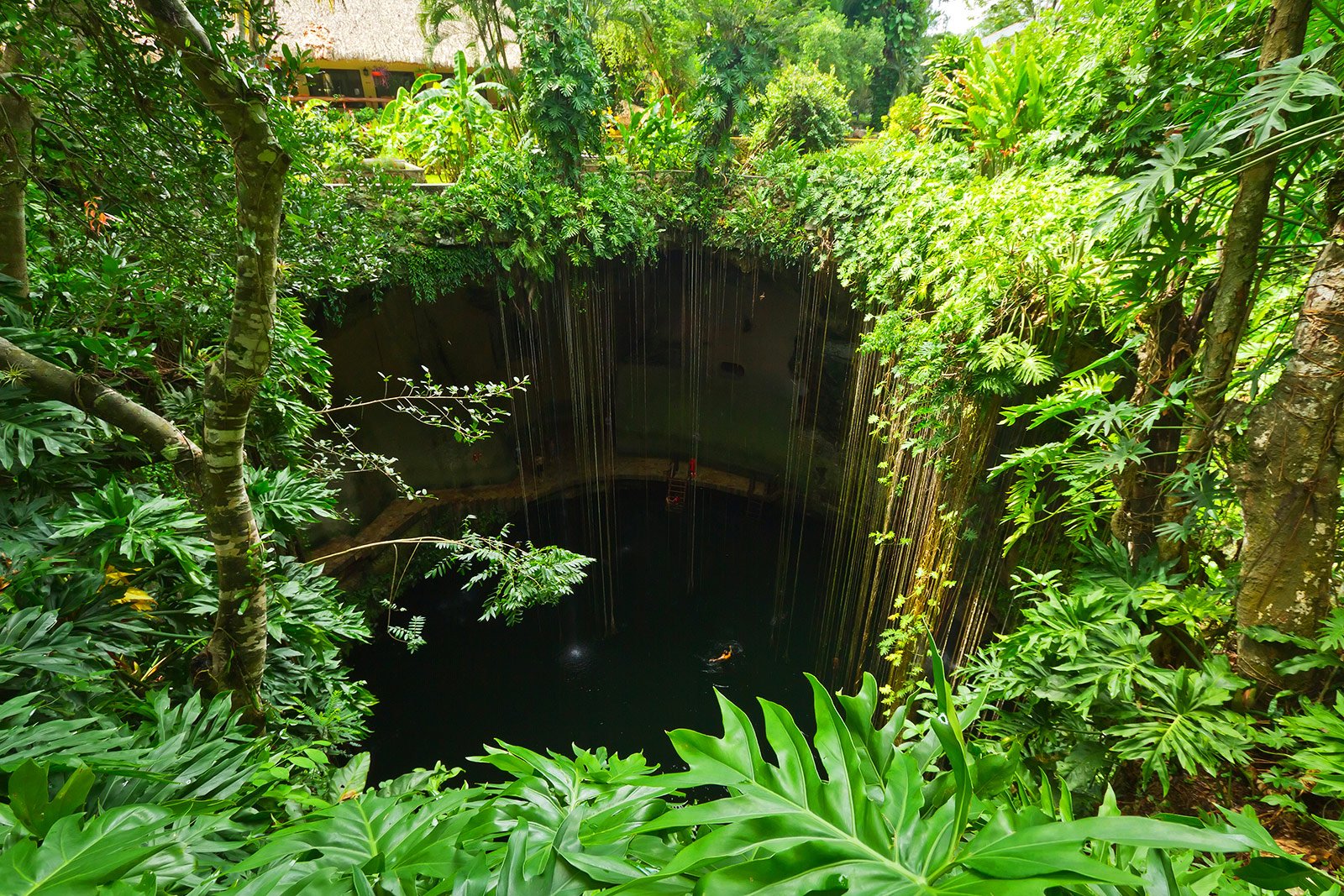 Ik Kul is the largest and most visited cenote in the Yucatan peninsula. It is a natural sinkhole, at the bottom of which there formed a deep freshwater lake.

The atmosphere in the enigmatic cenote is unique. The Mayan peoples believed Ik Kil to be a sacred place, for them it was an entrance to the other world. Yet, it is not surprising: the surface suddenly falls into an abyss, which is like an open gate, revealing a way to the unexplored core of the Earth.

Any volunteer can take a plunge in Ik Kul Cenote, provided they have taken a shower before swimming and are careful. The go-ahead Mexicans took care of the travelers' comfort around the cenote, so there is a well-developed infrastructure in the surrounding area. A restaurant and souvenir shops are open here. The place is equipped with showers, locker rooms and restrooms, too.

Ik Kil Cenote is also famous for the Red Bull Cliff Diving World Series (which is performing dives from considerable heights) held here. Now any volunteer can try himself or herself and jump to the cenote off the ledge, where a special platform is constructed and a lifeguard is present. The height of the walls from the top to the water surface is 25 meters, and the lake's depth is around 50 meters.

You can get to Ik Kul by excursion bus, shared taxi, or rented car.
Things to do here
1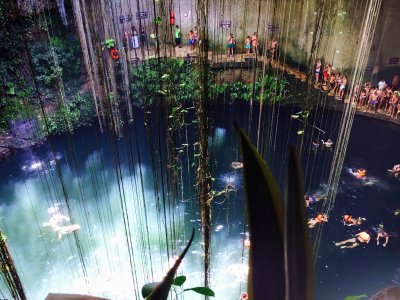 Take a swim in Cenote Ik Kil
Go for a swim in an unusual natural cave Cenote Ik Kil or dive into the sacred waters from the brink of the mysterious cave-well.
MXN 70
12 Know more things to do?
Share your ideas of what to do in Cancun with other travellers — together we'll make our travellings more interesting!
Ik Kil on the map
Location: Carretera Costera del Golfo,97751 Chichen Itza, Yuc.
Open hours
daily from 09:00 to 17:00
Contacts
Phone: +52 985 851 0039