16

things to do in Israel

allnatureauthenticstrollingfreeeducationalanimalsunusualviewscuisinerelaxactive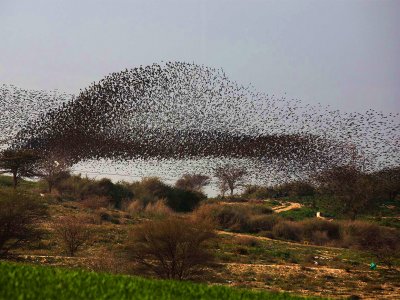 See starlings murmuration in Beersheba
In November, see huge flocks of starlings performing a spectacular sky show, called murmuration.
FREE
14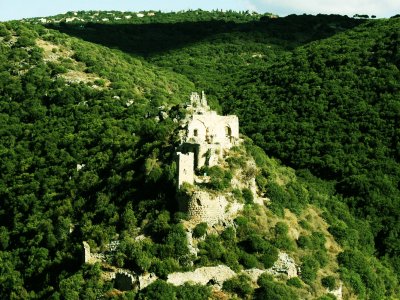 Seize the Montfort fortress in Haifa
Seize the fortress of Montfort and get inside the castle - the troops of the Egyptian Sultan managed to do so only on the second attempt.
FREE
5

Monfort Castle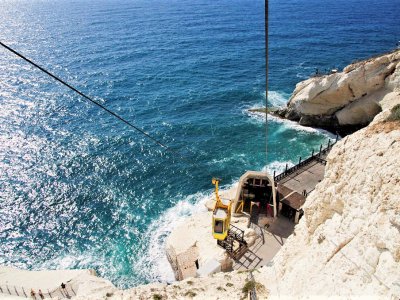 Go down to grottoes by the world's steepest cable-car way in Haifa
Take a cable car ride with 60°inclination right to the bottom of the mountain.
₪45
2

Rosh HaNikra grottoes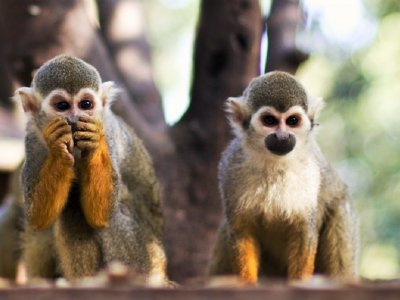 Visit monkey park in Tel Aviv-Yafo
Come to the park any day from 10am till 4pm. Monkey will definitely like you if you bring some food to them.
₪48
1

Monkey park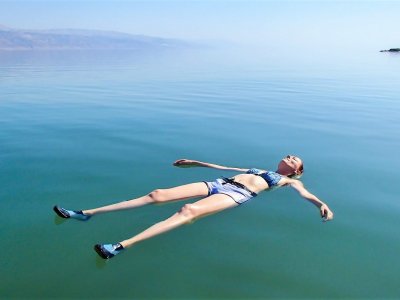 Float on the Dead Sea waves in Tel Aviv-Yafo
The water of the Dead Sea is so salty that you can lie down on it and read a book.
FREE
1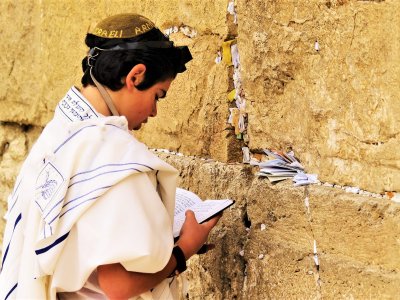 Write a letter to the God in Jerusalem
Write your dearest wish in a letter to the God and leave it in a gap of the Wailing Wall.
FREE
1

The Western Wall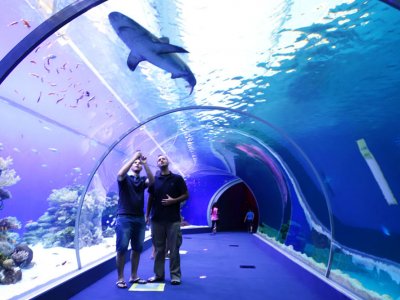 Visit underwater observatory in Eilat
In the observatory on the Coral beach you'll see sharks, turtles and cramp-fish. Also you can watch the sea creature feeding. Visit it daily from 8:30 till 4pm, entrance fee is 109 ILS.
₪109
1

Coral World Underwater Observatory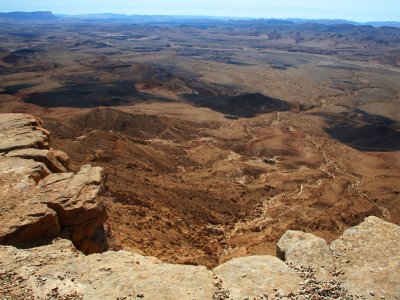 See Makhtesh Ramon in Beersheba
Makhtesh Ramon formed by a volcanic eruption is situated 100 km northward from Beer Sheba at the peak of Mount Negev. In summer it is very hot here, so come any other season.
FREE
1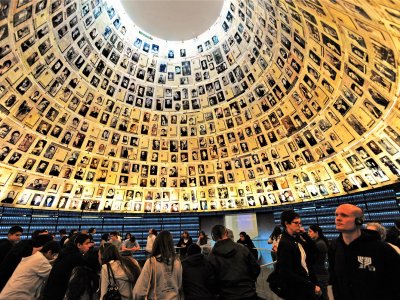 Visit the world's biggest Holocaust museum in Jerusalem
In the museum there is a memorial to dead Jewish, Holocaust exhibition and educational centre with a library.
FREE
1

Yad Vashem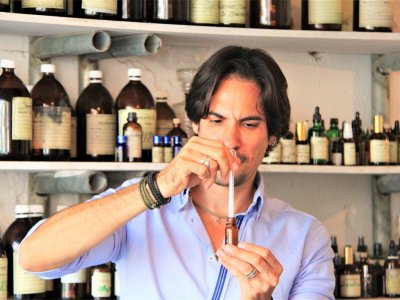 Buy your perfume at a perfume stall in Tel Aviv-Yafo
In Zielinski&Rozen shop at address 10 Rav Pinchas, you find the perfume that suits you the most.
₪280
1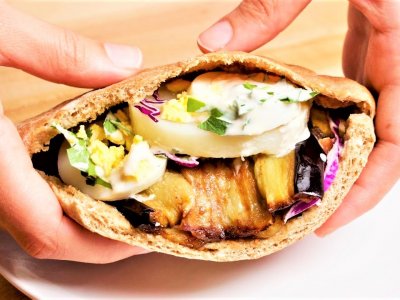 Try sabih in Tel Aviv-Yafo
At Carmel Market you can try traditional Jewish sandwich sabih - flavourless flatbread with fried eggplants and hard-boiled eggs.
1

The Carmel Market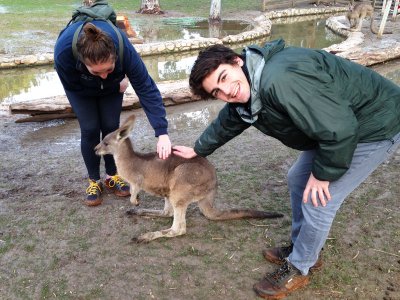 Pat a kangaroo in Beit She'an
Animals in Gan-Garoo zoo live in their natural habitat without any cages. Here you can find slot machines to get food. Pat kangaroos treating them.
₪35
1

Gan-Garoo zoo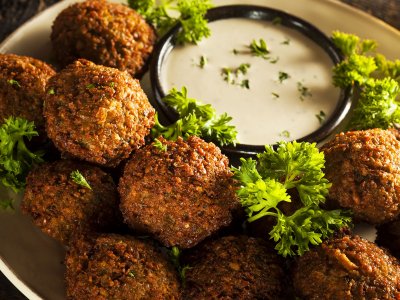 Try Falafel in Jerusalem
These are fried balls made of grinded chickpeas and ful beans with adding greenery, species, garlic. You can try falafels in all the cafes of Jerusalem.
₪17
0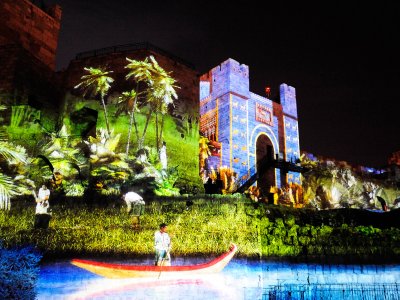 Watch Night Spectacular in Jerusalem
Light and sound night show depicting the history of Jerusalem takes place in the courtyard of the Tower of David at 6:30pm, 7:30pm and 8:30pm. Check the dates on the web-site.
₪55
0

The Tower of David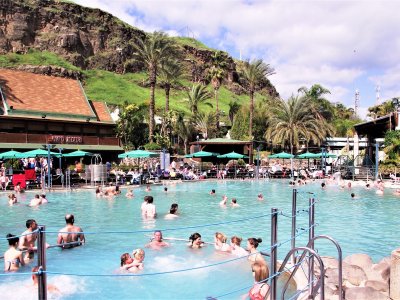 Take a bath in hot springs in Tiberias
The water temperature of Tiberias hot springs reaches 63°C - here you can take a bath all year round.
₪75
0

Tiberias hot springs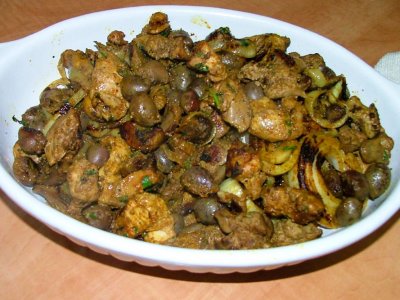 Try Meurav Yerushalmi in Jerusalem
Jewish meat dish made of chicken hearts, liver, slices of lamb, onion cooked on a flat grill and seasoned with black pepper, cumin, turmeric, olive oil and coriander.
0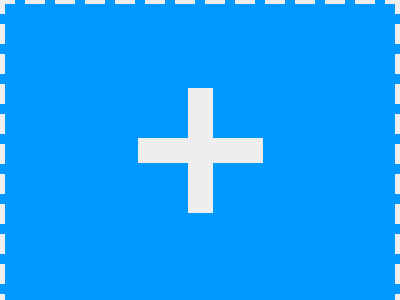 Know more things to do?
Share your ideas of what to do in Israel with other travellers — together we'll make our travellings more interesting!