What are the perfect places to hangout in Dubai? With stunning views of the city, chill breeze, good cocktails and nice music. Read a pick of the best rooftop bars in Dubai.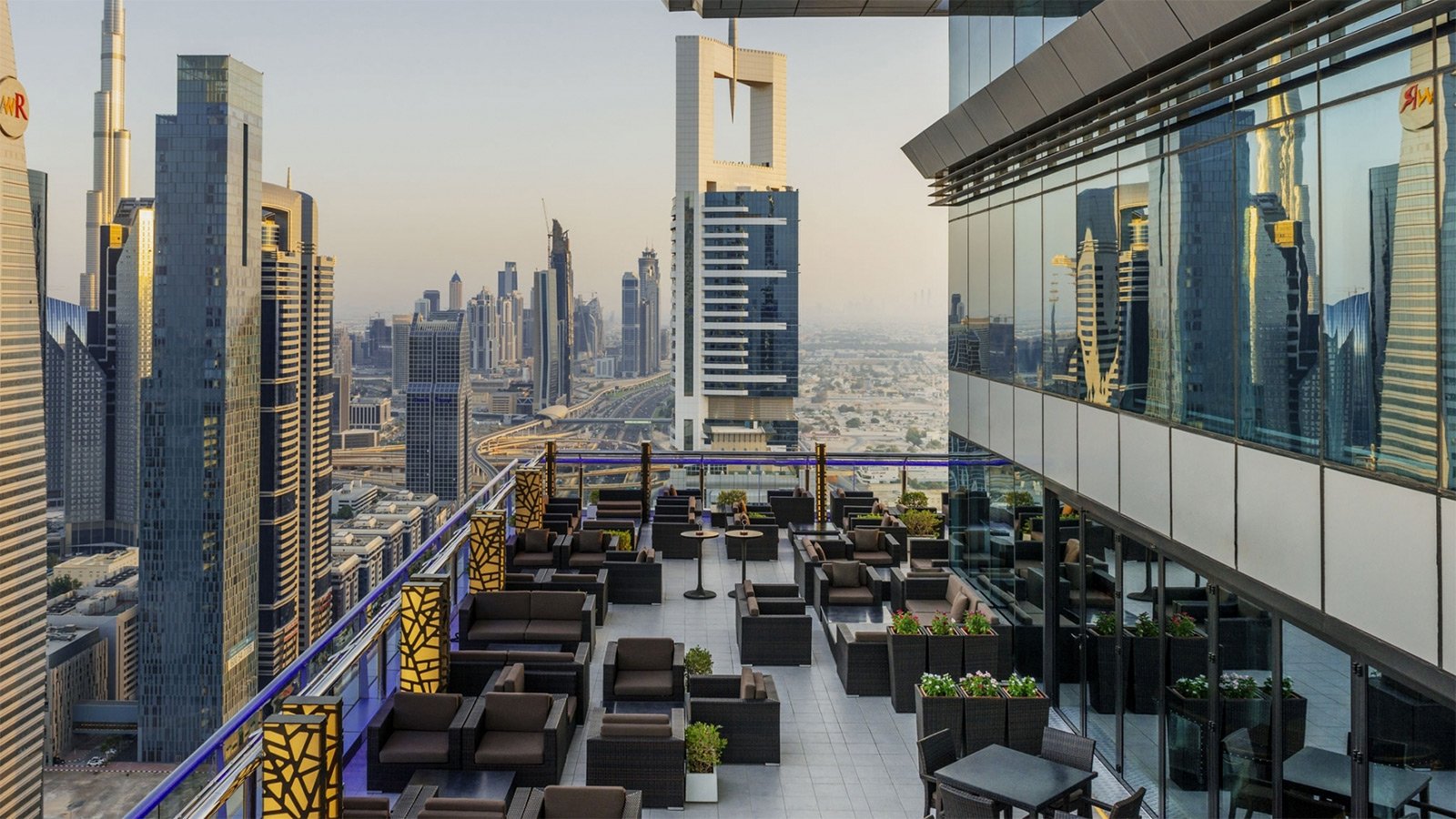 Everyone knows that in order to see beautiful views of Dubai skyline from a huge height, you need to get to the top of the Burj Khalifa. But if you read this pick, then you definitely want something more.
Find out top 7 most popular open-air rooftop bars in Dubai where you can enjoy spectacular views of the city, the Palm Jumeirah, Burj Khalifa, and other sights, as well as a fun hangout. Admit it, such views make a perfect background for any party!
1. Estrellas Skyline Lounge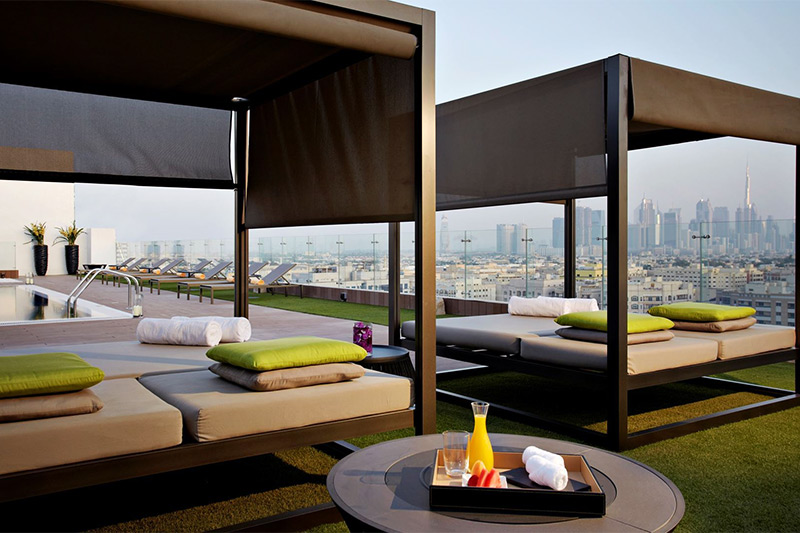 The Melia Hotel rooftop bar is famous for its qualitative shisha, DJ sets, tasty cocktails, pool parties and a great view of Burj Khalifa and Dubai skyline. Great atmosphere for a heady party with friends!
More details
2. Uptown Bar
The rooftop bar on the 24th floor offers a fabulous view of the Arabian Gulf and Burj Al Arab. This place with great music and relaxed atmosphere is perfect for a romantic date! Hurry up to book a table, this place is very popular.
More details
3. 40 Kong Bar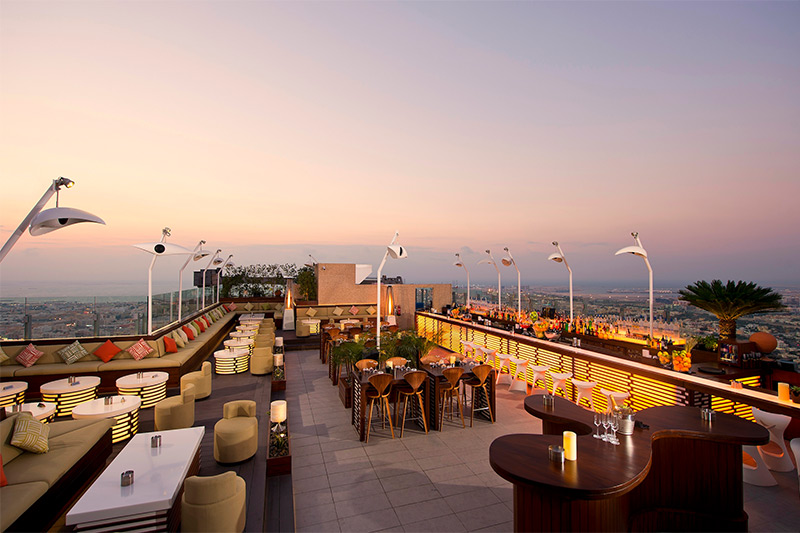 One of the most popular rooftop bars in Dubai impresses with spectacular views of the city. Palms wafting in the breeze, flickering lanterns, glamorous interior, outstanding food and bar menu and popular music - what can be better?
More details
4. Level 43 Sky Lounge
Locals hoped to hide this bar for themselves, but its popularity does not leave them a chance. Anyone who had a chance to visit it, noted incredible views of the old and the new parts of the city, as well as delicious cocktails.
More details
5. Tamanya Terrace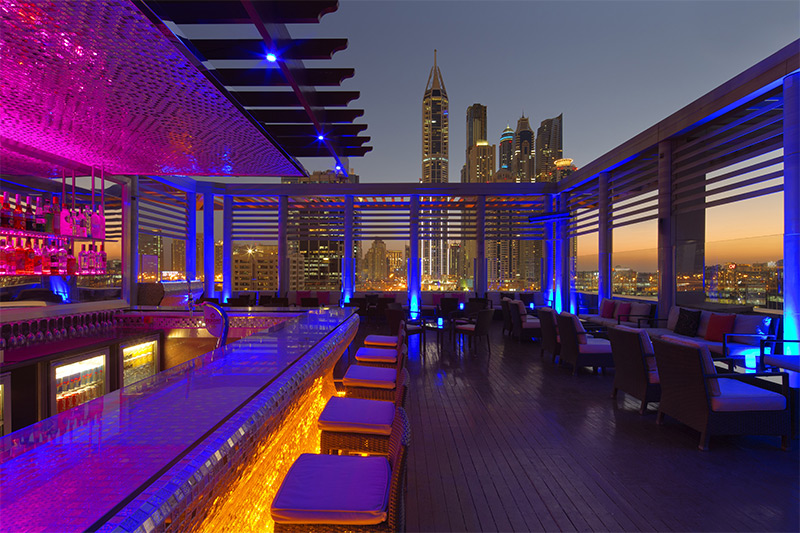 Let's get loud! If you want not only to enjoy the views, but also to hang out, you must visit this open air rooftop bar on a Friday night. The place is famous for its electronic parties and strong cocktails.
More details
6. CU-BA Night Club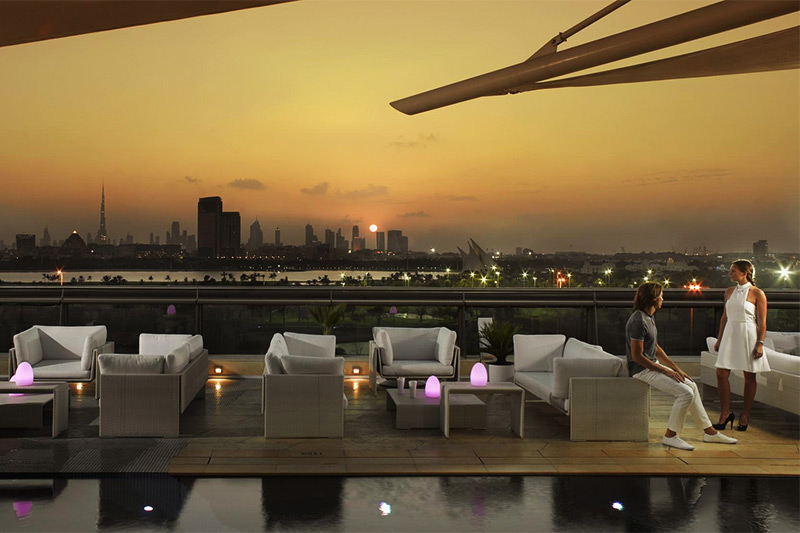 A little party never killed nobody! If you want to have some fun, you must visit this open air rooftop Cuban bar. They say that this place is a perfect combination of a great atmosphere, good cocktails, delicious food and cool music!
More details
7. Pure Sky Lounge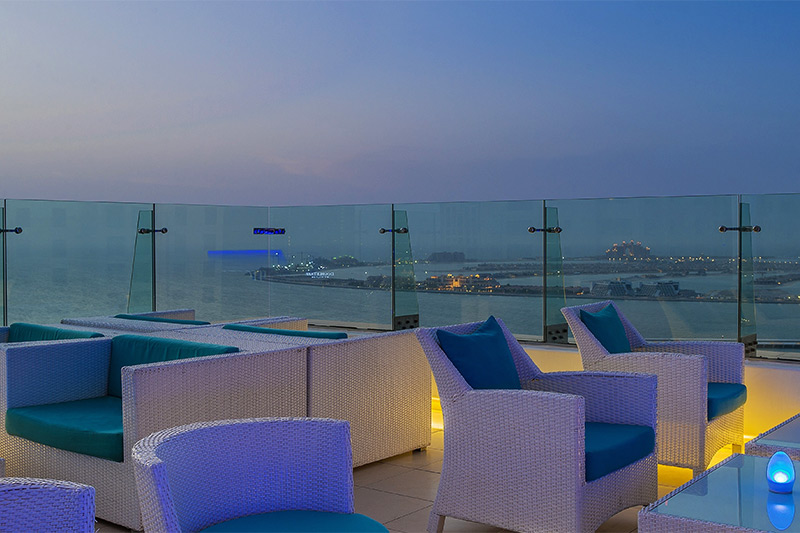 It is almost always a little bit windy in this open air bar on the 35th floor. Chilled-out breeze, beautiful interior, champagne, beautiful view of the Gulf and good music will make your evening a special one.
More details
Share this pick on your wall and you will definitely remember where to go when you come to Dubai.