Climb to Fort Royal and see the stunning views of Dubrovnik
Place: Fort Royal in Dubrovnik, Croatia
The path to the fort is steep and difficult enough, especially on a hot summer day, but it's definitely worth it! Once you get to the top, you will see spectacular views of Lokrum Island and Dubrovnik.
Location: Lokrum Island
Fort Royal on the map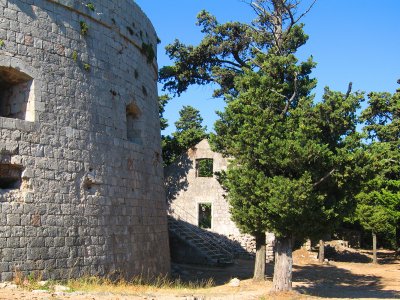 Fort Royal
The fortress on the top of a high hill on Lokrum Island was built by the French occupiers in 1808. You can enjoy great views from here!
13
Dubrovnik
More things to do in Dubrovnik